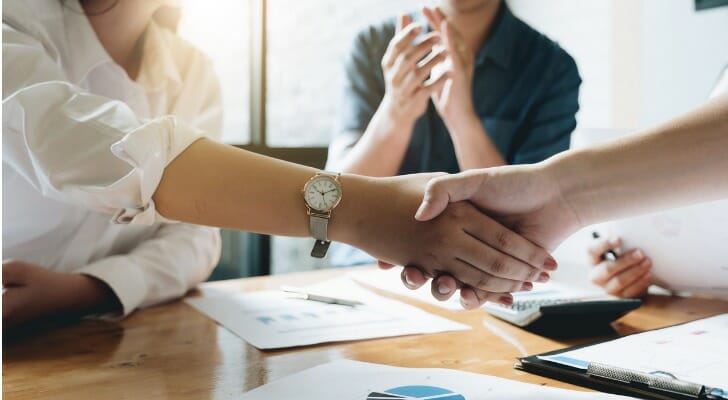 An M&A advisory firm guides businesses through the complicated world of mergers and acquisitions. While financial advisors mostly work with individuals, M&A firms primarily offer advice to businesses and corporations. If you are considering making a transaction that involves the buying, selling or merger of companies, you'll probably want to work with an M&A advisory firm. Here's what you need to know going in.
M&A Advisory Firms: What Are They and What Do They Do?
Broadly speaking, M&A firms guide clients who need help with mergers and acquisitions, as well as debt and equity financing.
"The more formal definition of M&A advisory firms is that they provide advice to buy- or sell-side clients as they enter a sale, financing event or corporate restructuring of some sort," said Joel Keylor, CEO of Tresle, a platform that connects established private companies for sale with verified buyers.
Essentially, the M&A firm acts as a middleman in business sale transactions, either for the company initiating the sale or the buyer. Keylor said the typical M&A client is an individual or group seeking to sell some or all of their private company. Representing the buyer in these transactions can also happen, but it's less common.
Mergers and acquisitions may be the main focus of a M&A firm's activities but they can offer additional services, such as:
Advising on stock issuance and placement
Underwriting the issuance of securities
Investment advisory services for individuals
M&A advisory firms typically base their fees on a percentage of the sale transaction. The fee can vary, based on the type of company and its value. Some may also charge a flat retainer fee to secure their services.
How M&A Advisory Firms Compare to Investment Banks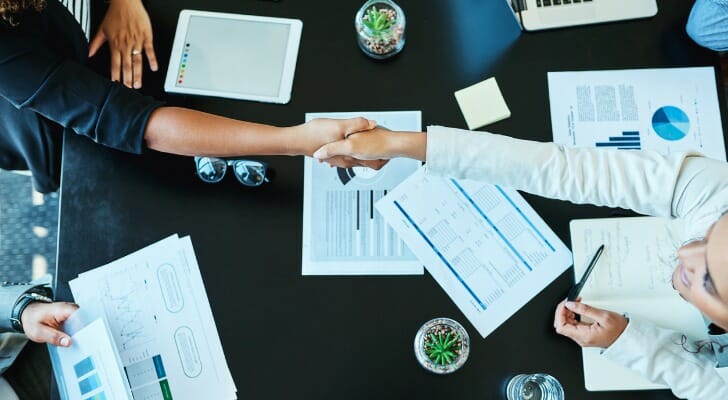 Investment banks and M&A advisory firms can perform many of the same duties in a buy/sell transaction involving a company or business. A key difference, however, is size.
An investment bank may cater specifically to clients with an annual revenue of or deal size of $250 million or more, while an M&A advisor may set the minimum revenue threshold much lower. That could make an M&A advisory firm a more attractive option for startups or smaller companies with revenues closer to the $5 million or $10 million mark.
In terms of processes, M&A firms and investment banks generally use the same methods to guide clients through the sale process. The overall goal is to create a competitive buying environment to ensure that the selling company gets the best deal possible and sells to the right buyer.
"It's not so much about providing advice as it is presenting facts about the company that the seller provides, and negotiating on their behalf," Keylor says.
Specifically, M&A firms work to:
Determine an accurate valuation for the company
Leverage the highest price possible for the seller
Marketing the company to prospective buyers
Avoid selling at below fair market terms
Help the seller choose the buyer that's the best fit
Ensure the sale is completed while planning for contingency situations, such as a buyer being unable to secure capital to complete the purchase
M&A firms take an active approach to buy and sell transactions, rather than acting passively. They're focused on helping the seller execute their exit strategy in a way that aligns with the company's goal and objectives for the sale.
According to 2018-2018 M&A Fee Guide, M&A advisory firms add the most value to merger and acquisition transactions by managing the sale process from start to finish. Beyond that, they also prove valuable for negotiating transactions, sourcing buyers, limiting distractions to the owner/management team and establishing the seller's credibility in the market.
M&A Advisor Regulation and Choosing a Firm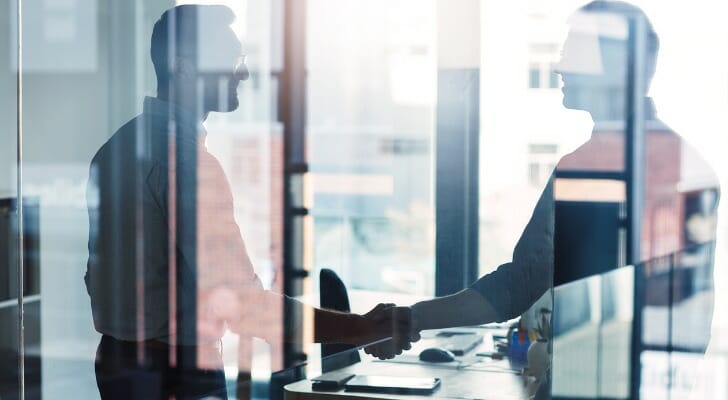 Like other advisory firms, M&A firms are subject to federal regulation. In 2016, the SEC approved a set of relaxed FINRA rules governing M&A firms and their activities. One thing that's notable about M&A firms is that they're not required to be licensed as broker-dealers and may of them are not. That's a substantial departure from investment banks. The law requires investment banks be licensed broker-dealers to act in a merger/acquisition transaction.
If you're considering working with an M&A advisory firm as a company with plans to sell, it's important to understand the regulatory requirements, as well as what the firm can do for you. Look for a firm with a strong track record, experience selling within your industry and the technological capabilities necessary to assess the market environment. Carefully consider the fees a M&A firm charges, including the upfront retainer fee if any, and the overall cost of their services.
Also, consider the commitment the M&A firm expects from you in return and how that fits within your timeline and future plans.
"Most firms will ask for one to two years of exclusive representation," Keylor says, meaning you can only sell through them for that period. "As a business owner thinking of selling your business, you need to find the representation time that works best for you."
Tips for Finding a Personal Financial Advisor
If you're looking for advice on retirement planning or saving for college, you're probably better off working with a personal financial advisor may be the better fit. Some advisors even specialize in helping clients who are business owners. If you don't have an advisor, you can use SmartAsset's financial advisor matching tool to find one today. The tool will consider your financial situation and goals to recommend up to three advisors in your area.
Interview each advisor to determine who you may want to work with. Ask if they are fee-based or fee-only. Find out how often they communicate with clients and their preferred method of communication. Who is their typical client, and have they worked with investors who have a background that's similar to yours? What's their overall investing approach? Performing your due diligence beforehand can ensure that the advisor you choose is the right one to help you navigate financial planning now and for the long term.
Photo credit: ©iStock.com/gradyreese, ©iStock.com/PeopleImages, ©iStock.com/Natee Meepian