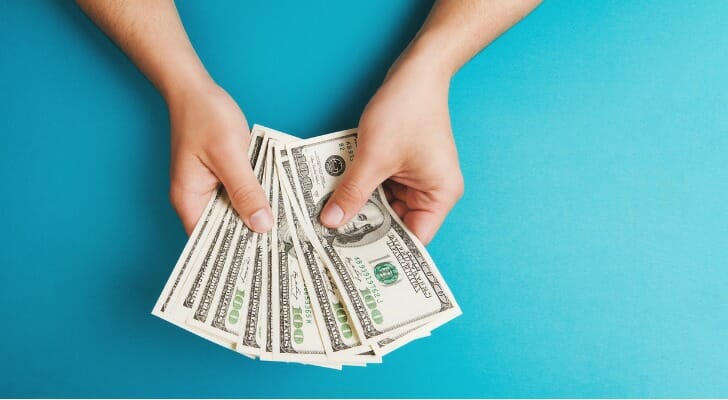 As you assess your short- and long-term financial goals, it may be helpful to compare the value of your assets to that of your liabilities. That's where net worth comes in; this value can ultimately help you determine whether you should reduce monthly spending, set up a retirement savings account or adjust your tax withholdings. The two primary types of net worth are total net worth and liquid net worth. If you're looking to grow your wealth then a financial advisor is the best professional to help you do just that by creating a financial plan and helping you manage your investments.
Liquid Net Worth Defined
Liquid net worth is the amount of money you've got in cash or cash equivalents after you deducted your liabilities from your liquid assets. It's quite similar to net worth, but the only difference is that it doesn't account for non-liquid assets such as real estate or retirement accounts.
Your total net worth, however, is affected by both liquid and non-liquid assets. This means you'll have to add up the value of all your assets, including vehicles, property, retirement accounts, securities, cash and anything else of monetary value. You'll then subtract the value of your liabilities from this sum. If your liabilities exceed your assets, you'll have a negative net worth. You'll have a positive net worth if your assets have more monetary value than your liabilities.
Liabilities are financial debts one must pay. These might include student loans, car loans, credit card balances, taxes or mortgages. The liabilities for a business you own should not be calculated into your personal net worth.
Liquid Assets Identified and Analyzed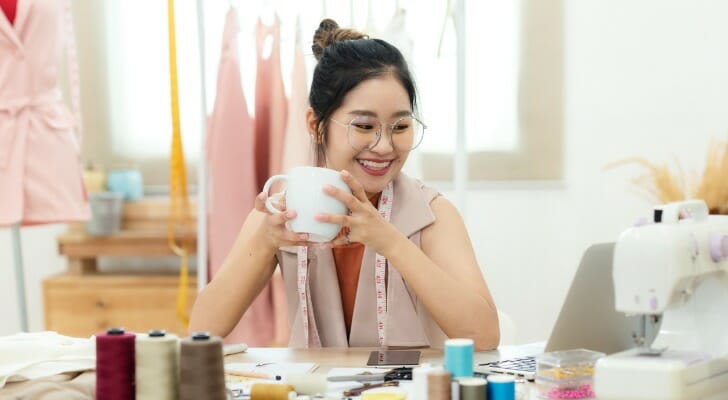 Liquid assets represent any cash or assets that can be readily converted to cash. Examples of liquid assets include cash, money market accounts, checking accounts and savings accounts. Though there is some debate about this some people also regard as liquid accounts receivable, stocks, mutual funds, bonds and any other securities that can be quickly turned into cash.
There are two key metrics for gauging liquid assets, both of which are common for businesses to use but have applicability for individuals. One is the quick ratio. It measures how well a company can meet its short-term liabilities (such as debt payment, payroll, inventory costs, etc.) with its cash on hand.
In this case "cash" is defined as either actual cash or cash-like assets which can quickly be converted. Cash-like assets are traditionally defined as liquid properties that the company can easily sell off, such as stocks, or near-term revenue, such as accounts due for collection. These are the company's "quick" assets, giving the quick ratio its name. The quick ratio, then, is defined as the ratio of all liabilities due within the next year measured against all liquid assets or revenue due within the next year.
Another is the current ratio. It compares a company's current assets to the debts that it will have to pay within the year. It is simply calculated by dividing a company's total assets (cash and easily convertible assets) by its short-term debts (accounts payable for the year). Once you've calculated the current ratio, you can draw inferences about the company.
Liquid Net Worth Calculated
You can determine your liquid net worth by taking the total sum of your liabilities and subtracting that from the total sum of your liquid assets. However, some liquid assets may come with a liquidity discount, so you'll want to factor this into the equation when calculating your final liquid net worth.
For instance, let's say you've got $20,000 in cash, $150,000 in brokerage accounts and $101,000 in a 401(k) account. If these are your only liquid assets, the total sum of your liquid assets is $271,000. If you only owe $5,000 in credit card debt and $42,000 in student loans, the total sum of your liabilities is $47,000. Subtract that from $271,000, and your liquid net worth is $224,000.
The Bottom Line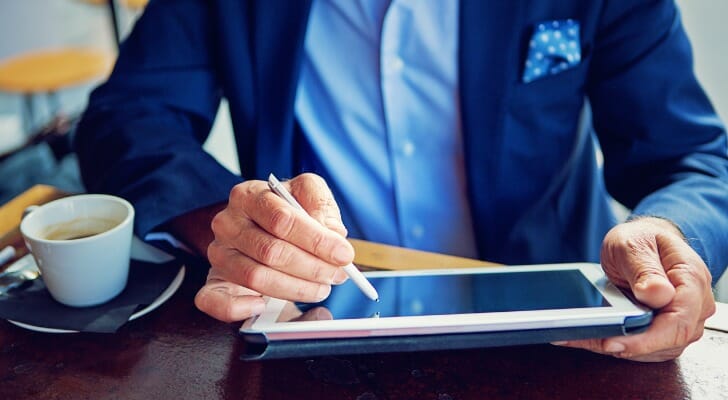 Liquid assets are basically cash or cash equivalents that can be easily and efficiently converted into money. You'll subtract your liabilities from these assets when calculating your liquid net worth. For comparison and budgeting purposes, though, it may also be effective to calculate your net worth. That way, you'll be able to look at your financial situation from a holistic perspective. A financial advisor can also help you understand your net worth and grow your overall wealth by managing your assets and helping you decide where to invest.
Tips for Growing Your Net Worth
A financial advisor can help you build your liquid net worth if that's needed – or trim it if you need to put more of your wealth to work. Finding a financial advisor doesn't have to be hard. Finding a qualified financial advisor doesn't have to be hard. SmartAsset's free tool matches you with up to three financial advisors who serve your area, and you can interview your advisor matches at no cost to decide which one is right for you. If you're ready to find an advisor who can help you achieve your financial goals, get started now.
If you've got a negative net worth, or if you're simply looking to build your total assets, you can take several steps to secure more money. Budgeting is one of those. Consider our review on the top seven ways to boost your net worth.
Photo credit: ©iStock.com/efetova, ©iStock.com/Wand_Prapan, ©iStock.com/praetorianphoto