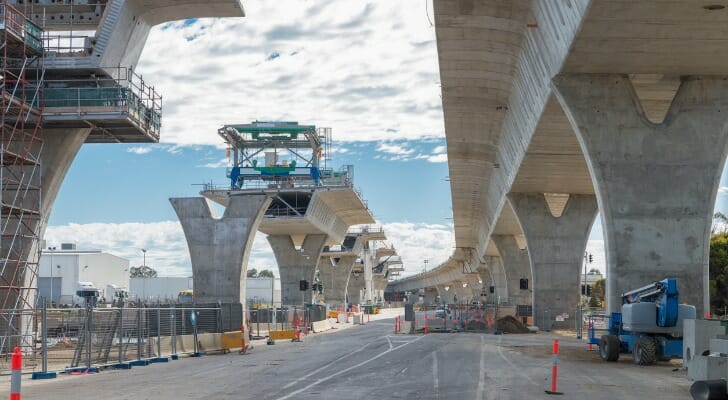 After months of debate and delay, President Biden's $1.2 trillion infrastructure plan has passed the U.S. House of Representatives. The bill, which invests in the nation's roads, bridges and ports, will also pump billions of dollars into broadband infrastructure, clean water systems and other projects.
Investors hoping to capitalize on the massive federal plan have a variety of ways to integrate assets tied to infrastructure into their portfolios, according to Fidelity. A financial advisor can help you identify sectors and companies to invest in that stand to benefit from the government's commitment to infrastructure spending.
Construction Companies and Industrial Materials
With $110 billion earmarked for roads and bridges, $66 billion for railroads and another $42 billion to fund projects at ports and airports, investors stand to benefit by investing in the companies that will build these projects. Fidelity notes that companies that build infrastructure can come with more downside risk than companies that merely operate infrastructure, but also offer better returns.
Companies that produce gravel, as well as other construction materials, machinery and software may also benefit from the $1.2 trillion spending plan, according to Fidelity.
How to invest in industrials: The Global X US Infrastructure Development ETF, which primarily invests in U.S. industrials and materials, is one way to potentially benefit from construction activity. The fund carries a 0.47 net expense ratio and has generated returns of over 59% over the last year, as of Oct. 31.
Water Systems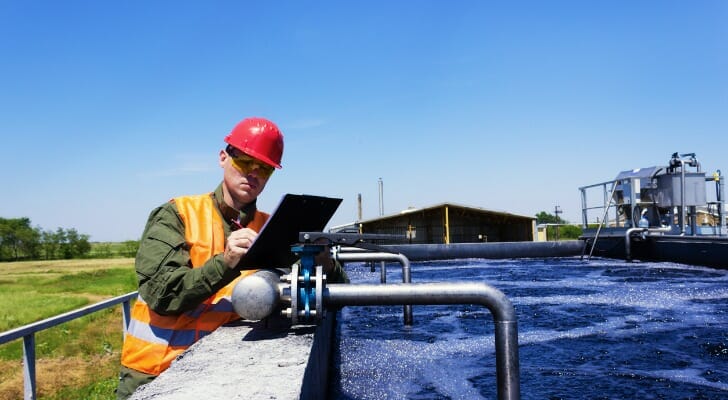 The federal infrastructure bill allocates $105 billion for water improvement projects throughout the country. Approximately $55 billion will pay for the replacement of lead pipes with the remaining funds allocated for resiliency projects that address flooding and water shortages.
"The opportunity for investing in water exists today because the supply of water is so much less than the demand, especially as we have booming populations and climate change," notes Janet Glazer, manager of the Fidelity Select Industrials portfolio.
How to invest in water: The Fidelity Water Sustainability Fund (FLOWX) invests 80% of its securities in water sustainability companies, including those involved in water treatment and distribution, as well as water technologies and analytics. The mutual fund, which is one way to incorporate water into your portfolio, has yielded returns of nearly 39% over the last year but has a net expense ratio of 1%.
Internet Infrastructure and Communications of Tomorrow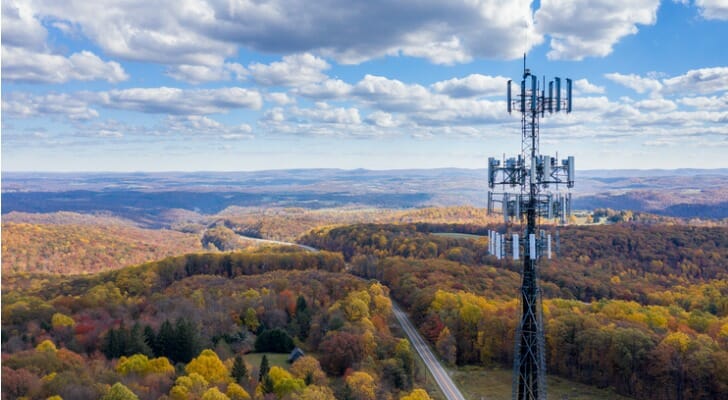 The infrastructure bill will also expand high-speed internet access to all Americans by investing $65 billion in broadband. Fidelity analysts see this commitment to internet infrastructure as an opportunity to invest in companies tied to the future of communications. The industries of e-commerce, 5G networks, cloud computing and electricity may all stand to benefit from the infrastructure spending.
Steve Buller, manager of the Fidelity Real Estate Investment ETF, specifically sees real estate investment trusts (REITs) that own data centers and communications towers as potential winners as the demand for high-speed internet and our reliance on it continues to rise.
How to invest in internet and communications: The Defiance Next Gen Connectivity ETF (FIVG) tracks the total return of the Bluestar 5G Communications Index. This ETF, which carries a 0.30% net expense ratio, invests in semiconductors, communications equipment, REITs and other industries. The fund is up more than 35% over the last year.
Municipal Bonds
With the federal government shelling out $1.2 trillion in infrastructure funding, local and state governments may be freed up to fund other projects using municipal bonds. As a result, more municipal bonds may be issued, creating an opportunity for bond investors, according to Fidelity.
How to invest in municipal bonds: The First Trust Managed Municipal ETF (FMB) has returned 4.11% over the last year and carries a net expense ratio of 0.50%. This ETF invests primarily in long-term "munis" (78.75%), as well as a smattering of intermediate- and short-term bonds.
Bottom Line
The passage of the $1.2 trillion infrastructure means an historic investment in our nation's roads, bridges, ports, broadband capabilities and water systems. Investors looking for ways to capitalize on the federal commitment to infrastructure may find upside in companies tied to internet infrastructure, water system upgrades, construction and industrial materials, according to Fidelity. Municipal bonds may also offer opportunities for fixed-income investors.
Investing Tips
Don't overlook the fees that a mutual fund or ETF charges investors. Expense ratios can drastically eat into returns over the long term. Remember to take note of the expense ratio and compare it to those of similar funds.
A financial advisor can help you set your asset allocation and identify which sectors belong in your portfolio. Finding a qualified financial advisor doesn't have to be hard. SmartAsset's free tool matches you with up to three financial advisors in your area, and you can interview your advisor matches at no cost to decide which one is right for you. If you're ready to find an advisor, get started now.
Photo credit: ©iStock.com/levkr, ©iStock.com/llucky78, ©iStock.com/BackyardProduction,