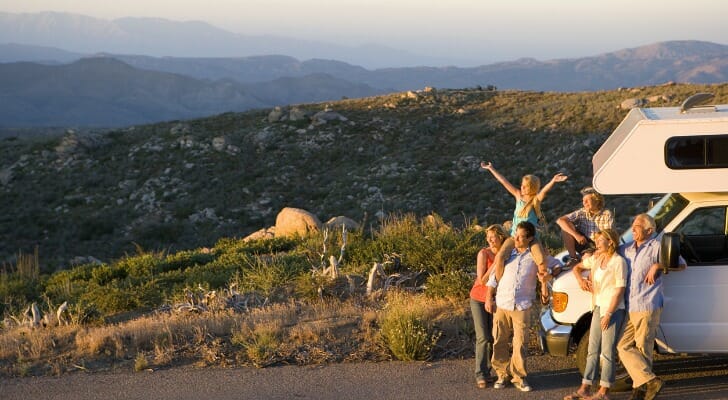 After spending years anticipating retirement, you've decided to figure out how to retire in 10 years. All of your hard work and savings are about to pay off. However, you're unsure of what steps you need to take with your finances to achieve this goal. So, here's how to retire in 10 years with just a few steps.
Step 1: Evaluate Your Finances
If you're wondering how to retire in 10 years, evaluating your current financial situation helps.
You can start by making a list of all your retirement accounts. These accounts may include you 401(k), IRA accounts, or taxable accounts you have earmarked for retirement. At this time, you don't need to include your emergency fund or other assets you have currently.
Step 2: Establish Retirement Goals

Establishing your financial goals and objectives for retirement is one of the most important factors when planning for your golden years. Do you want to downsize and move to a smaller home? Do you want to spend all your time traveling? Depending on your financial goals, you may need a different level of financial support.
For instance, if you wanted to downsize and live a simple life, you may not need as much money as if you wanted to travel the world in luxury. Take time to identify the lifestyle you would like to have in retirement so you can properly figure out how to retire in 10 years.
This is also a great time to establish a retirement budget to estimate your regular expenses. These expenses can include housing, travel costs or dining out. Also include costs for insurance and medical expenses such as life insurance, prescription drugs, and copays for doctors' visits.
Step 3: Select a Retirement Date
In addition to planning your financial goals and objectives, it's wise to select a retirement date. To select the best retirement date, you will not only have to consider when you want to retire but also the amount of time you'll be in retirement. With life expectancies continuing to rise, you could be in retirement for several decades.
Someone who has a retirement of 30 to 40 years may have a drastically different plan than someone who has a retirement of 10 to 20 years. Even if early retirement is your goal, you must achieve a balance between your retirement date, the size of your retirement portfolio, and the amount of time your nest egg can support your lifestyle as you age.
Step 4: Pinpoint Income Sources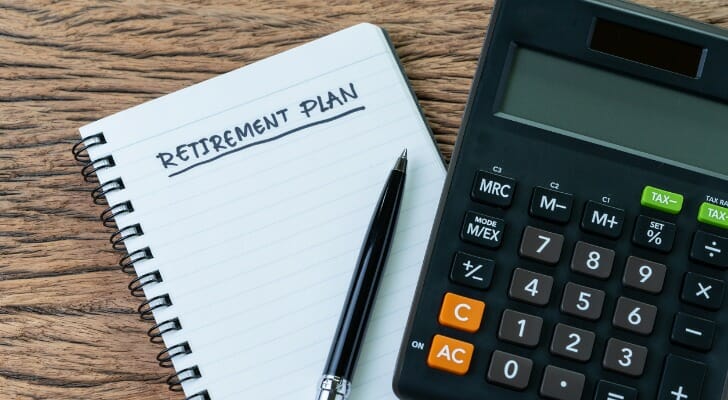 Your retirement savings should provide a substantial amount of monthly income to help support your lifestyle in your golden years. Income can flow from several sources outside of your savings as well. Be sure to include this money in your calculations. For example, many workers qualify for Social Security benefits. These benefits depend on the number of years you worked, your age, and your earnings during your career. While your Social Security benefits may not make up all your monthly income, they can assist you in paying for some of your bills.
To find your current benefit amount, you can visit SSA.gov and register for an account. By registering for an account, you can get an idea of your future benefit amount. You can also visit the government's Social Security benefit estimator to estimate your benefit amount.
You can also include pension benefits if you were lucky enough to receive them. Or, if you plan to work into retirement, you could include your income amount. But keep in mind, if you're receiving Social Security benefits, you can only earn up to a certain amount before your benefits are taxed.
Step 5: Address Your Savings Gap
The numbers you have compiled thus far should give you an idea of if your current retirement assets can help fund your retirement lifestyle. If you discover you have plenty of retirement savings, then you should continue to fund your accounts to ensure you have a surplus. However, if it doesn't seem like you have enough to fund your retirement, you may need to create a plan of action for your financial shortfall.
If you're seriously contemplating how to retire in 10 years, you need to find different ways to add to your savings. To close the gap, you may need to make some changes including minimizing your expenses and increasing your savings rate. You may want to consider setting up automatic contributions to your retirement savings or increasing your 401(k) contributions to receive your employer's full match. By making these adjustments, you ensure you'll stay on the right path toward a prosperous retirement.
With the average credit card balance at $6,028 according to data from Experian, it's no surprise many Americans struggle with debt. Therefore, it's also crucial to eliminate debt. By getting rid of your debt completely, you can free up funds to support your future lifestyle.
Step 6: Evaluate Your Risk Tolerance
As you age, your risk tolerance may change. When investors begin approaching retirement, they may gradually transition to a more conservative risk tolerance. For example, let's say you want to retire but the economy is facing a bear market. This may rob you of your changes for retiring on time if you have an aggressive risk tolerance.
That said, your retirement portfolio should consist of high-quality dividend stocks and bonds since they are both conservative growth and income. Investors who are behind on their retirement savings might be tempted to increase their risk to receive a high yield.
Step 7: Seek Professional Guidance

Planning for retirement can be a complex matter. That's why you may want to seek the guidance and expertise of a financial advisor. A good financial advisor can help you review your retirement plan and ensure your portfolio maintains the proper asset allocation for your desired risk. They can also provide advice on estate planning.
It's also wise to partner with a tax advisor who can help you create a tax strategy. Tax advisors understand the ins and outs of the tax code and can help you maximize your earnings while decreasing your tax bill now and into retirement.
Step 8: Assess Your Progress
Even if you have created the perfect plan for how to retire in 10 years, it's important to monitor your progress and adjust as needed. Review your progress, monthly, quarterly and annually to determine if you need to make and changes.
For example, let's say you were out of work for three months and had to live off your emergency savings. To recuperate the loss, you may have to work overtime or get a part-time job.
The Bottom Line
So, if you're wondering how to retire in 10 years, try following these steps. If you have little saved for retirement, take this opportunity to get serious about increasing your contributions and paying off debt. With a lot of planning, support from financial professionals and making adjustments when need be, you may retire sooner than you think.
How to Retire in 10 Years: Tips

You may want to consider working with a financial advisor to ensure you're ready to retire by the time you want to. Finding the right financial advisor that fits your needs doesn't have to be hard. SmartAsset's free tool matches you with financial advisors in your area in 5 minutes. It also can help you find a qualified fiduciary advisor right in your area. If you're ready to be matched with local advisors that will help you achieve your financial goals, get started now.
Social Security benefits aren't enough to replace having your own retirement savings. However, they can certainly help with your living expenses in retirement. Try our Social Security calculator to see how much of a benefit you can expect.
While you're at it, check out our retirement calculator to see if your savings are on pace; and try our cost of living calculator to get a better idea of your income needs.
Photo credit: ©iStock.com/FlairImages, ©iStock.com/Nuthawut Somsuk, ©iStock.com/AlexRaths