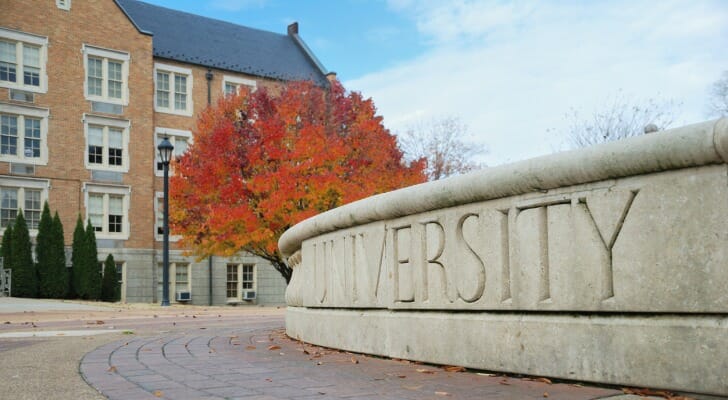 Figuring out how to pay for college can be one of your biggest financial challenges, whether you're a student or a parent who's preparing to send one of your kids to school. According to CollegeBoard, the average cost of tuition and fees for in-state students attending public four-year universities and colleges was $10,440 for the 2019-20 academic year. The cost for out-of-state students climbed to $26,820, while students attending private colleges paid $36,880 per year on average. With the costs of higher education continuing to climb, researching all the options for covering college expenses can help to ease the financial pressure. Contacting a financial advisor who understands the ins and outs of paying for college can also ease such financial pressure as well as saving time.
How to Pay for College: Start With the FAFSA
The Free Application for Federal Student Aid (FAFSA) is what's used to determine financial aid eligibility for students. Completing this form is a good idea even if you don't think you (or your student) will qualify for financial aid, which could include:
Federal student loan
Work-study aid
Grants
School-based aid
State-based aid
You can complete the FAFSA online and the deadline for doing so is the end of June each year. The earlier you get your FAFSA in, the better, since some schools award financial aid packages on a first-come, first-served basis.
When completing the FAFSA as a student, you'll need to include information about your income, your parents' income, your assets and their assets. Student assets are weighted more heavily than parent assets so not having bank accounts or other assets in your name could work in your favor when attempting to qualify for more aid.
If you're approved for a financial aid package but it's less than what you'll need to cover your costs of attendance, don't panic. Instead, consider appealing your financial aid award. You'll need to write an appeal letter explaining why you believe more aid is merited or needed and send it to your school's financial aid office.
Research Scholarships and Grants
Scholarships and grants can be one of the best options for how to pay for college since these funds typically don't need to be repaid.
There are numerous places to find scholarships and grants, including:
Your school
Nonprofit organizations
Public and private companies
Fraternal organizations
Government programs
Some of these programs may require you to submit a FAFSA to qualify, so you'll need to do that if you haven't yet. And keep in mind that some scholarships may be merit-based while others are need-based.
Merit-based programs are awarded based on academic achievement and potential while need-based awards are tied to your financial need. When researching scholarships and grants, pay attention to what requirements are needed to maintain your award.
For example, some government-sponsored awards such as the National Health Service Corps Scholarship, require you to agree to a work commitment after graduation. If you accept a scholarship or grant that has a required work commitment and don't follow through on it, you may be expected to pay back some or all of the money you received.
Apply for Work-Study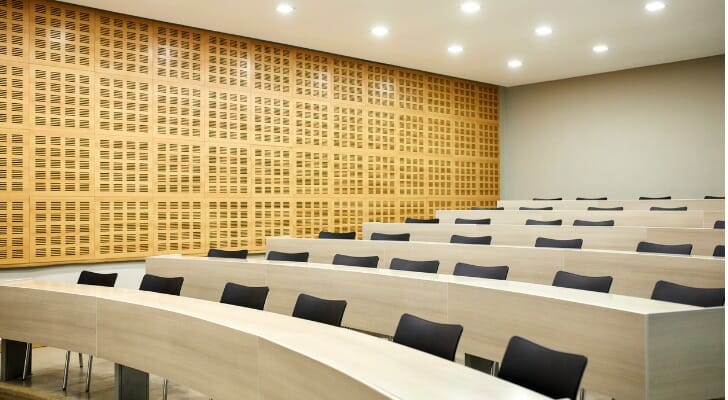 When you complete the FAFSA, you'll have the option to apply for work-study. A work-study program is the equivalent of a full- or part-time job you take on while in school to help pay for college costs. This is a need-based funding program.
Work-study positions can be on-campus jobs or off-campus. These positions are usually limited, which is another good reason to get your FAFSA in as early as possible. If you're approved for a work-study job, make sure you check the pay and the hours you'll need to work to maintain your participation.
Open a College Savings Account
College savings accounts can help you save money for college on a tax-advantaged basis. There are two main options for how to pay for college with savings: a 529 plan or a Coverdell Education Savings Account.
With a 529 college savings plan, the money you save can grow-tax deferred until you or your student is ready to go to college. Once you begin withdrawing the money, those withdrawals are tax-free as long as they're used for qualified education expenses.
You can contribute to any state's 529 plan, regardless of whether you live in that state or attend school in that state. The lifetime contribution limits for some of these plans can be in the hundreds of thousands of dollars, giving you plenty of leeway to save for college.
Coverdell ESA has a $2,000 annual contribution limit. You can make contributions to one of these plans for a student under 18. Like a 529 plan, withdrawals for qualified education expenses are tax-free. But you have to use up all the money by the time the beneficiary student turns 30; otherwise, you'll face a hefty tax penalty.
Speaking of taxes, there also are three back-to-school tax breaks parents of college students should be sure not to miss.
Be Strategic With Student Loans
Taking out student loans may not be ideal if you want to avoid debt while paying for college but it may be a necessity. If you're considering student loans to pay for college, it helps to start with federal student loans first.
You can apply for these loans by completing the FAFSA. Federal student loans can offer low interest rates and you typically don't have to make payments toward them if you're enrolled in school at least half-time.
There are limits to how much you can borrow with federal loans each year, however. If you need more money to pay for college you could also research private student loans as an option.
Private student loans can offer higher borrowing limits but do require a credit check to qualify. If you're applying as a student and you don't have credit established yet you may need a cosigner to get approved. The upside is that having a cosigner with good credit could help you secure lower interest rates on private student loans.
When applying for private student loans, pay attention to the interest rates and repayment terms. Also, keep in mind that private student loans aren't required to offer the same benefits and protections as federal loans. Those include grace periods, deferments and temporary forbearance periods.
The Bottom Line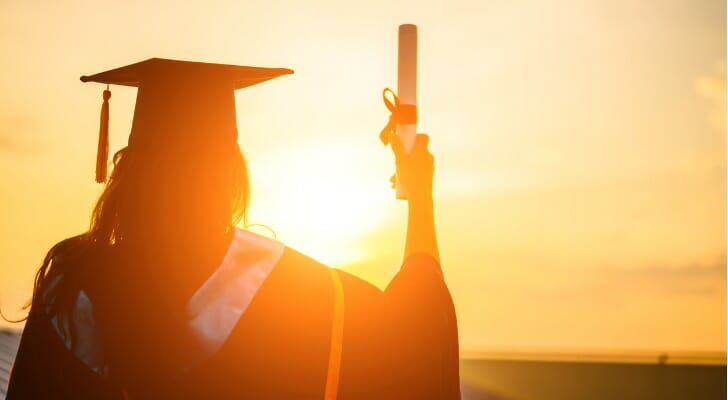 Deciding how to pay for college is no easy task but fortunately, there are multiple ways to approach it. Besides these ideas, other options for paying for college include getting a part-time job or starting a side hustle if you're a student. If you're a parent, you might consider taking out federal PLUS loans in your name or withdrawing money from your retirement accounts. Before pursuing any one way to pay for college, however, consider both the pros and cons first.
Tips for Investing
Consider talking to your financial advisor about the best ways to pay for college and how to work that into your financial plan. If you don't have a financial advisor yet, finding one doesn't have to be complicated. SmartAsset's financial advisor matching tool can help you connect with professional advisors in your local area. It takes just a few minutes to get your personalized recommendations online. If you're ready, get started now.
Step One in any plan to cover college costs should be calculating what it will cost. If it turns out that a loan makes sense then be sure to use a free student loan calculator to make sure you're applying for the right amount.
Photo credit: ©iStock.com/sshepard, ©iStock.com/Morsa Images, ©iStock.com/nirat