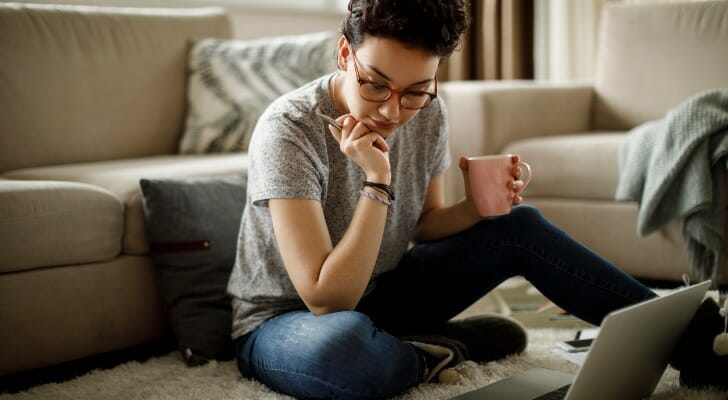 The College for Financial Planning is a degree-granting institution that has various financial certification programs available for students. It provides graduate degree, non-degree and continuing professional education programs for students. It was founded in 1972 and is now part of Kaplan Financial. The College for Financial Planning has trained over 165,000 professionals.
About the College for Financial Planning
The College for Financial Planning (CFFP) created the Certified Financial Planner, or CFP, certification, among many others. CFFP offers instructor-led, web-delivered classes with video lectures, which allows students to learn in their homes or office. CFFP graduates are consistently ranked among the top financial advisors in the nation. Graduates report increases in earnings, client numbers and job satisfaction. The college is accredited by the Higher Learning Commission and is a member of the North Central Association.
Certifications Offered
CFFP offers many types of certifications for professionals at all levels of their careers.
Career Entry
This designation is useful for individuals who work in support roles in financial planning and those without prior experience in the field. This designation can set someone apart from the average paraplanner, because the average paraplanner rarely has a formal certification. The training for this certification is an introduction to financial planning. The course covers what the CFFP calls the five disciplines of financial planning: estate, tax, retirement, insurance and investments.
This designation was designed for new insurance and financial professionals. The program was created to focus on the skills that the top insurance agencies felt new agents needed most. The program focuses on fundamental prospecting, selling and practice management skills, as well as working knowledge of the four practice specialties.
This program was created to give financial professionals a substantial overview of the most critical concepts in financial planning and wealth management. It is designed for new hires not ready for a more rigorous designation program, as well as experienced professionals transitioning from product sales into a broader range of services and products. The program is also excellent for sales assistants and support staff as well as high-level platform personnel. After receiving the WMS certification, designees can test out of the first course in the CFP certification education program.
Early Career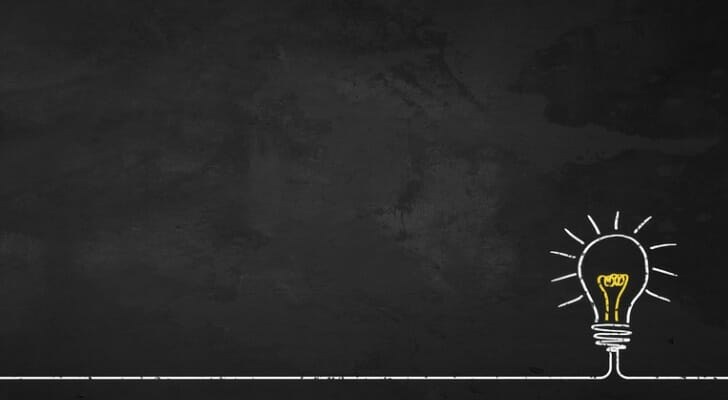 The AAMS is designed for newcomers to the financial advice business. It helps new financial advisors stand out and trains them to identify investment opportunities as well as help clients with other financial goals. However, it can also help more experienced advisors learn more about asset management and improve their credentials. AAMS can advise clients on taxes, college savings and retirement savings. The coursework and exams for this designation were created to ensure advisors can assist clients with their complete financial needs.
This certification distinguishes retirement professionals and financial advisors as experts in helping clients prepare for retirement. Those with the CRPC designation have to complete a course of study that encompasses pre- and post-retirement needs, estate planning, asset management and the complete retirement planning process using models and techniques from real client situations. CRPC designees are experts in all things retirement. They have proven their skill in many areas within retirement planning, including investing for retirement, navigating Social Security, handling retirement accounts, estate planning, taxes and even the emotional aspects of the transition into retirement.
Chartered Retirement Plans Specialist (CRPS)
This certification is designed for financial professionals who create, implement and maintain retirement plans for businesses. This designation focuses on wholesale and business clients. The program takes a problem-solving approach and is case study-based and client-centered. The course of study covers types and characteristics of company-sponsored retirement plans. The designation goes over the complexities of setting up and running a company-sponsored retirement plan. Candidates for the CRPS course must master a wide variety of retirement plans, including SEP, SIMPLE, 401(k), defined benefit plans and more.
Mid Career
APMA is a graduate-level designation program designed for experienced financial professionals. The coursework covers the finer points of portfolio creation, augmentation and maintenance. The program covers topics that are useful for building appropriate client portfolios, including client assessment and suitability, risk/return, investment objectives and more. Students practice building portfolios, analyzing investment policy statements and making asset allocation decisions within a client's portfolio.
This designation is for experienced advisors working with high-net-worth clients, or advisors with broad financial knowledge who wish to specialize in high-net-worth clients. Those with the AWMA certification can help clients preserve, grow and transfer their wealth. They also learn how to optimize their clients' investments and minimize investment volatility. Having this designation marks an advisor as a specialist in high-net-worth individuals and shows those clients that these advisors can cater to their concerns.
The CSRIC designation is designed for financial professionals who specialize in sustainable, responsible and impact investments (SRI). This is the first designation in the financial sector dedicated to SRI. Sustainable, responsible and impact investments consider the environment as well as corporate procedures and governance. SRI is meant to generate a return and make a positive societal impact. This certification is also useful for financial advisors who want to expand upon their skill set to include socially responsible investing or who want to specialize in SRI. This designation gives financial professionals background knowledge and situational awareness to help clients invest in SRI. In order to receive this designation, candidates must complete a graduate-level course and pass the required exam.
Advanced Career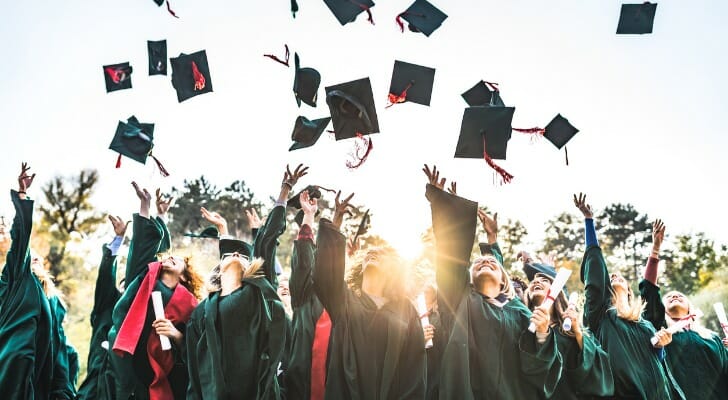 This designation is for financial advisors and planners. This designation helps clients know that their financial advisor is the best of the best. In addition, CFPs have a fiduciary responsibility to work in their client's best interests. In order to earn the certification, candidates must have a bachelor's degree from an accredited university or college, as well as further financial advisor education, including a CFP Board-registered capstone course. Candidates must also have 4,000 to 6,000 hours of professional experience in the field. Then, candidates must take an exam that lasts multiple days. The exam ensures that candidates will retain their education and apply it to financial situations.
This 10-course program is fully accredited and designed for those who want to expand their knowledge beyond typical financial licensing and credentials. The program begins by covering the six core disciplines of financial planning and then goes on to discuss more advanced topic areas. Course study consists of research projects, weekly assignments, group discussions and hands-on case studies.
History of the College for Financial Planning
The CFFP was founded to create the CFP certification, which is now a leading financial planning credential in the United States. In 1984, the FPQP designation was created to aid financial support staff members. At the time, the designation was called the Foundations in Financial Planning program.
A year later, the CFFP and the CFP Board of Standards Inc. separated. The college provides education and the CFP Board of Standards supports the CFP® certification itself. In 1987, the CFFP introduced an advanced studies program. In 1994, that program became its accredited Master of Science Degree program. In 1994 and 1995, the CFFP created the AAMS and CMFC designation programs in partnership with the Investment Company Institute.
In 1997, CFFP acquired the American Institute of Retirement Planners and developed the CRPC and CRPS programs. That same year, CFFP was purchased by Apollo Group, Inc. In 2003, CFFP created the Master of Science Degree Program in Financial Analysis, which continues today. That same year, it introduced the financial industry's first live online classes.
The AWMA designation was introduced in 2005. In 2007, CFFP began an alumni association and an MS in Finance. The ADPA and APMA designations were launched in 2010. In 2014, CFFP announced its partnership with ExamFX to provide training for the FINRA Series 63, 6, 65, 66, 7, 24 and 26 license exams. That same year, it partnered with NAIFA for the LUTCF program. In 2016, CFFP expanded its partnership with ExamFX to offer training for life, health, property and casualty insurance. In 2017, CFFP created digital badges for its professional designation holders.
In July of 2018, Kaplan Professional Education, which is a part of global education provider Kaplan, Inc., completed its acquisition of the College for Financial Planning. Later that year, CFFP launched the CSRIC program.
The Bottom Line
If you're looking for a new financial certification to help boost your career and teach you more about your field, you might want to consider looking into some of the offerings at the College for Financial Planning. It is a well-respected institute that offers many excellent certifications and designations. These certifications may help you with job performance, job satisfaction and bottom line.
Financial Tips
Examining an advisor's certifications and accreditations is a good step when looking for an advisor. Finding a financial advisor doesn't have to be hard. SmartAsset's free tool matches you with up to three vetted financial advisors who serve your area, and you can interview your advisor matches at no cost to decide which one is right for you. If you're ready to find an advisor who can help you achieve your financial goals, get started now.
As you consider earning one or more of the CFFP certifications, consider the costs and length of time it will take you to finish. That way you can have a reasonable idea of how long it will take you, given the increased earnings your new certification may provide, to earn back the total expense of gaining a particular certification.
Photo credit: ©iStock.com/damircudic, ©iStock.com/dylan_burrill, ©iStock.com/skynesher