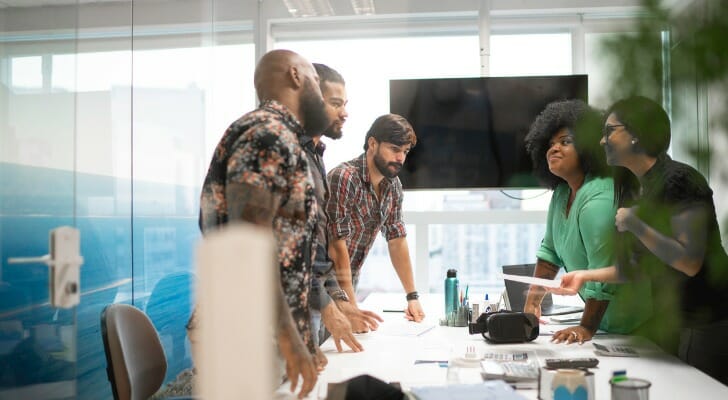 Businesses don't know when disasters might strike or how big a bite they'll take from their income. A business continuity plan is important for businesses trying to predict the unpredictable. It can help prevent problems and aid recovery while providing owners with peace of mind. Here's how it works.
Business Continuity Plan Defined
Fires, floods, hurricanes, tornadoes, power outages and Internet interruptions are some of the disasters than can befall a business. Any of these can bring operations to a halt and cause financial loss. Also, they may damage customer relationships, even generate legal liability for failure to meet obligations.
A business continuity plan describes steps that will be taken to reduce loss, avoid damage, sustain production, and bounce back. The basic process for creating a business continuity plan consists of identifying threats and mitigating risks.
Assessing Threats and Impact
As a first step in creating a continuity plan, identify the risks to your business. The aforementioned disasters are just a few. Risks could also include a cyberattack that brings down an e-commerce server. Meanwhile, backup failure could result in loss of critical data.
The location has a lot to do with likely risks. For example, a hurricane is a potential problem in Florida. Meanwhile, an earthquake is more likely in California.
Different businesses have different exposures as well. Storm surge from a hurricane could severely damage inventory in a waterfront warehouse. However, the same weather event might leave unscathed a professional services firm in a downtown high-rise.
Have company managers identify risks to their departments. Then ask them to assess what each disaster or other interruption would cost the company. As a result, this exercise will help spot the risks and impacts that should be prioritized in developing the plan.
Identifying Recovery Strategies
Next, figure out ways the company could recover from the most likely scenarios with the highest potential impact. Recovery strategies may include:
Preparing manual workarounds such as paper forms to use in a power outage.
Getting insurance against financial losses from damage or business interruption.
Arranging cloud-based or off-site backup and storage of critical data.
Making reciprocal deals with other firms to share facilities and equipment if needed.
Preparing workers with telecommuting gear to work from home if necessary.
Crafting strategies to shift operations to other locations if one becomes unusable.
Finding backup sources for raw materials or other essentials if suppliers are affected.
Exploring options if utilities are out, such as power generators or wireless Internet.
Organizing evacuation plans to get employees out of hazardous situations.
Pre-connecting with third-party service providers such as cleanup companies.
It's worth noting that during and immediately after an interruption is likely to be too late to execute many of these strategies. For instance, if a major disaster strikes, third-party service providers will likely be busy and potentially unable to help those without prior arrangements.
Developing a Business Continuity Plan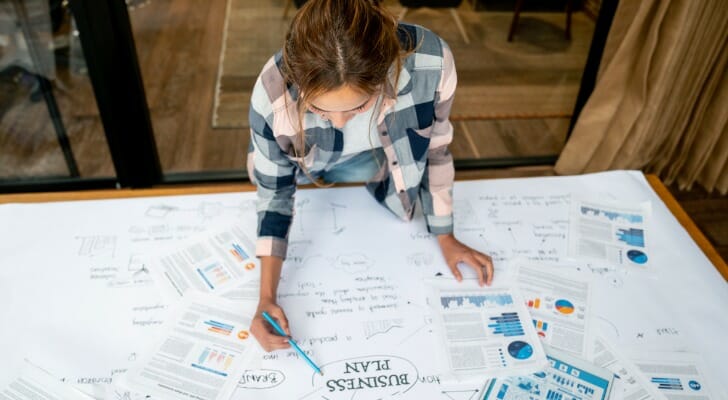 Continuity planning is usually a team-based activity. Managers and other employees are organized into continuity teams. These develop lists of resources they need to come back from disaster and outline how they'll implement recovery strategies.
Communication is a critical part of any plan for coping in an emergency. Planners will write out lists of key individuals and their contact information. They'll also craft a way for sending and receiving messages to employees, such as through group emails or texts or telephone trees. Communicating with suppliers, customers, partners and investors can be key here.
Teams will task some members with contacting potential reciprocal partners. Others will reach out to alternate suppliers. Others will touch base with third-party service providers that may be part of the recovery effort.
Testing and Reviewing
Once the plan is complete, consider trying it out. You may want to train the business continuity teams and test their knowledge. Consider running a drill to see how well the various parts work. Finally, you may refine the plan to address any inadequacies.
You may want to review the plan from time to time as well. Threats can change for various reasons. A move to a new location could reduce one risk and raise another. External circumstances might change. For example, officials may build a new level and reduce flood risk.
You may want to keep in mind prevention strategies. Flood risk can be reduced by raising machinery to a higher level. Sprinkler systems can mitigate fire risk. Strengthening structures can prevent damage from high winds, and so on.
The Bottom Line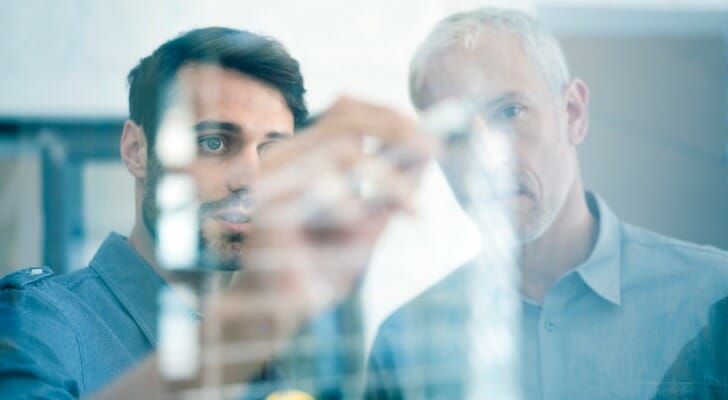 During and after a business interruption is no time to begin figuring out how to respond to it. Over time the likelihood of some kind of interruption is high for most if not all businesses. A business continuity plan can reduce chances of lasting damage to a business's reputation, profits and longevity.
Business Tips
Are you unsure if your business needs a continuity plan? Do you think it can weather a disaster? You may want to consult a financial advisor to get some answers. Finding a financial advisor doesn't have to be hard. SmartAsset's free tool

matches you with up to three vetted financial advisors who serve your area, and you can interview your advisor matches at no cost to decide which one is right for you. If you're ready to find an advisor who can help you achieve your financial goals

, get started now.
How do you prepare a business for hurricane season? What kind of insurance does your small business need? How do you make it stand out during even the best of times? SmartAsset's small business coverage may hold the answers to these questions and more.
Photo credit: ©iStock.com/FG Trade, ©iStock.com/andresr, ©iStock.com/Portra