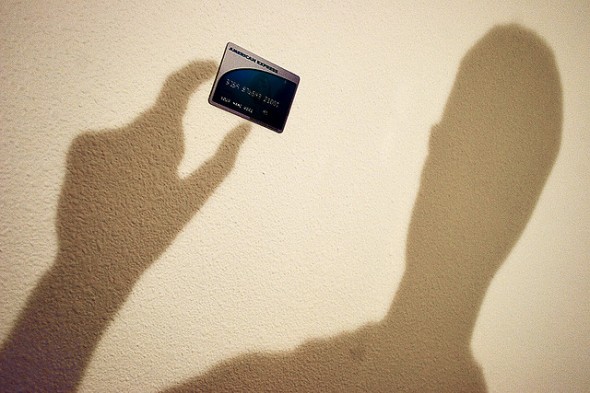 As the high profile security breaches at Target and Neiman Marcus have demonstrated, identity thieves are becoming more savvy than ever when it comes to accessing your private information. With just a few keystrokes, hackers can steal your bank account and credit card numbers, creating a financial nightmare for unsuspecting victims. If you think your identity's been stolen, taking action as quickly as possible can go a long way towards minimizing the damage. Here are some key moves to make if you've become the target of identity theft.
Related Article: 10 Tips for Secure Online Transactions
1. Alert Your Creditors
In many cases, identity theft doesn't raise a red flag until it's too late. The sooner your creditors are aware of what's going on, the better the odds of stopping identity thieves in their tracks. If you have multiple credit cards, the easiest way to put all of your creditors on notice is to place a fraud alert on your credit report.
To request a fraud alert, you simply need to contact one of the three major credit reporting bureau and tell them you suspect identity theft. There's no charge for this service and the company you call is required to contact the other two credit reporting agencies to notify them of the alert. Generally, the fraud alert is good for 90 days but you can renew it once the initial period expires.
2. Review Your Credit Report
Once you initiate a fraud alert you're entitled to a free copy of your credit report from each reporting agency. When you get the reports, you need to go over them carefully to verify your information and spot potential suspicious activity.
Check to make sure your name, address and Social Security number are correct first and then move on to your account information. Look for excessive inquiries, accounts you don't recognize and any defaults or delinquencies that you don't believe you're responsible for. If you see anything that looks out of place, be sure to notify the credit bureau that issued the report.
3. Create an Identity Theft Report
An Identity Theft Report is a comprehensive document that makes it easier to deal with creditors and debt collectors if your personal information has been used to open fraudulent accounts. Creating an Identity Theft Report is a two-step process that begins when you file a complaint with the Federal Trade Commission. After you complete the online form, you can print it out as an Identity Theft Affidavit.
You can then take the form to your local police department and file an identity theft report. You'll want to provide as much information as possible and record the names of the officers you speak to. Once the police report is completed, you'll need to attach it to a copy of your Identity Theft Affidavit. You should also keep a log of any phone calls and correspondence between yourself and law enforcement regarding your case.
4. Dispute Fraudulent Charges
Federal law protects you from liability against fraudulent charges incurred on your debit or credit card but there are certain things you must to do to safeguard your rights. The amount of time you have to act and the maximum loss you'll be responsible for depend on the type of card involved.
If you suspect that your ATM or debit card has been stolen or otherwise compromised, you have to contact the issuing bank as soon as you become aware of it. If you give the bank a heads up before any unauthorized charges are made, you won't be on the hook for any fraudulent purchases or withdrawals that occur later on. If you report the theft within two days of learning about the theft, you'll be responsible for up to $50 in fraudulent charges. Your liability goes up to $500 if you wait longer than two days to notify the bank. After 60 days, you'll be held liable for any and all charges, regardless of the amount.
Under federal law, your liability for unauthorized charges to a credit card is limited to $50. You have 60 days after a fraudulent charge appears on your statement to initiate a dispute with the credit card company. You'll need to specify the date and amount of the purchase you're disputing and you should include a copy of your Identity Theft Report. The creditor then has two billing cycles to investigate and resolve the issue.
5. Consider a Credit Freeze
If you're worried about the potential for additional theft of your information, you may want to think about freezing your credit. A credit freeze blocks new creditors from accessing your report, which cuts down on the possibility of an identity theif opening accounts in your name. While the freeze is in place, your existing creditors will still be able to access your information.
Related Article: 3 Costly Internet Security Mistakes You're Probably Making
The guidelines for placing a credit freeze vary from state to state but your Attorney General's office can provide you more information about individual guidelines. Depending on where you live, you may have to pay a small fee to enact a freeze or remove one that's already in place. A credit freeze won't affect your credit score and it may give you some much-needed peace of mind until the identity theft is resolved.
Photo Credit: Tpatch