TD Bank and Chase are two large financial institutions that provide an extensive range of products both through online services and numerous branches. If you're looking to put your hard-earned paycheck into a savings account at TD Bank or Chase, it's important to first understand what the two banks offer and how they differ. Read on to learn more about how the accounts, fees and rates for each vary. You can also work with a financial advisor who can help you decide which financial institutions to use for your investments.
What to Know About TD Bank
TD Bank has around 1,100 branches with locations across 15 states and in Washington, D.C. It offers a variety of products, including checking and savings accounts, certificates of deposit (CDs) and individual retirement accounts (IRAs). TD Bank offers mobile and online banking features.
One advantage of TD Bank is that accounts typically don't require a minimum balance to open. Many accounts also have no monthly fees or allow you to waive fees if you maintain a certain account balance. With the wide range of banking options, you can access your money either at physical locations or online.
If you prefer going to a branch but aren't sure if there is one near you, you can use the location finder on TD Bank's website. Furthermore, if you ever find yourself needing additional assistance for account matters, TD Bank provides a 24/7 customer service line.
Although TD Bank excels in multi-platform bank accessibility, you should note that the interest rates on its savings accounts rates aren't very competitive. If getting the highest interest rates is a priority for you, make sure to compare savings accounts before opening an account.
If low-interest rates and somewhat limited branch availability (15 states in the eastern U.S.) aren't a concern for you, TD Bank's numerous account options and online features may just be right for you.
What to Know About Chase Bank?
Chase Bank is one of the biggest banks in the U.S. It offers around 15,500 ATMs nationwide and with an impressive 5,300 branches across 33 states, Chase ensures that you'll be able to access your money through more than just its website or mobile app. The bank also offers a location finder on its website. This allows you to find the nearest physical locations by entering your information. Another perk with Chase is the sign-up bonuses it offers new users. Bonus amounts vary by month, but are generally around $200.
In addition to Chase's branches and ATMs, the bank also provides other convenient options for accessing your money. It offers online banking services and a website that's easy to navigate. Through these features, you can access your money without leaving the comfort of your own bed.
One thing to consider when deciding whether or not to use Chase is that it offers low-interest rates and requires monthly maintenance fees. If you're set on higher interest rates and minimal monthly fees, you may want to think twice before joining Chase.
TD Bank vs. Chase: Bank Accounts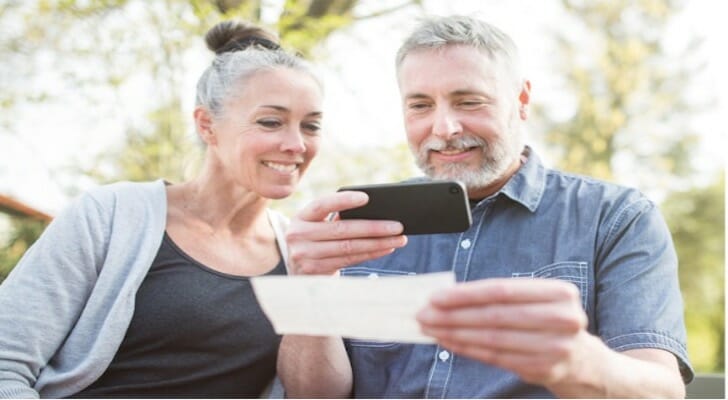 Both TD Bank and Chase offer savings accounts, checking accounts, CDs, IRAs and convenient mobile features, but they offer different interest rates. For savings accounts, TD Bank provides the TD Simple Savings and the TD Signature Savings accounts.
The TD Simple Savings account functions as the bank's most basic savings account. It allows you to open an account with any deposit amount. Once you open the account you begin earning at a 0.02% APY. The Signature Savings account, however, allows you to earn at a higher interest rate when you have a higher account balance.
TD Bank also offers six main checking account options, including the most basic checking accounts: TD Simple and TD Convenience. The TD Simple checking account will cost you a non-waivable monthly fee, but the other accounts' monthly fees are waivable.
The two main savings accounts Chase offers include the Chase Savings and Chase Premier Savings accounts. The accounts produce low-earning interest rates and require monthly fees. These fees are waivable, however.
Chase CDs don't carry a monthly fee but you will need to meet minimum balance requirements. Remember that CDs also require you to pay a fee if you withdraw your money before the end of your term.
Chase offers quite a few different checking accounts, including Chase Total Checking®, Chase Secure Banking, Chase Premier Plus Checking, Chase Sapphire Banking and two additional student checking accounts (Chase High School Checking and Chase College Checking).
TD Bank vs. Chase: Fees
The bank fees from TD Bank and Chase differ depending on a number of factors. The TD Simple savings account requires $5 for monthly fees. The TD Signature Savings account, however, charges a monthly fee of $15. Keep in mind that you can waive some of these fees.
When it comes to using out-of-network ATMs, TD charges a $3 fee. With a TD Signature Savings account, it is possible to waive the fees from using out-of-network, or non-TD Bank, ATMs. Chase also charges a $3 fee for using out-of-network ATMs.
TD Bank vs. Chase
TD Bank
Chase
Basic Checking Account
$5.99 per month
$12 per month, (waivable in three ways)
Basic Savings Account
$5 per month (six ways to have the fee waived)
$5 per month, (waivable in five ways)
Non-bank ATMs in the U.S.
$3 per transaction, $0 for Signature Savings
$3 per transaction
Overdraft
$35
$34
Additionally, all TD Bank checking account monthly fees (excluding the TD Simple account) are also waivable. You will need to maintain a minimum account balance in order to waive a fee. Similarly, the monthly fees under Chase's checking and savings accounts are waivable.
TD Bank charges a $35 overdraft fee, but the fee only applies to some of the checking accounts. The TD Simple and TD Convenience accounts come with overdraft protection, and the overdraft fees for some of the other accounts are waivable. If you link a TD checking account with a savings account, you'll be able to set up overdraft protection. Chase charges $34 for overdrafts and also provides overdraft protection.
TD Bank vs. Chase: Rates
Both banks offer relatively low interest rates, but TD offers the potential for higher rates on its savings and checking accounts than Chase does. TD Bank offers a rate that starts at 0.01% APY for it's signature savings and caps out at 3.51% based on how much you have in the account. Some checking accounts don't earn interest while others start at 0.01%. Chase only offers a 0.01% APY for both its savings and checking accounts with the potential to earn 0.02% with premier savings.
The Bottom Line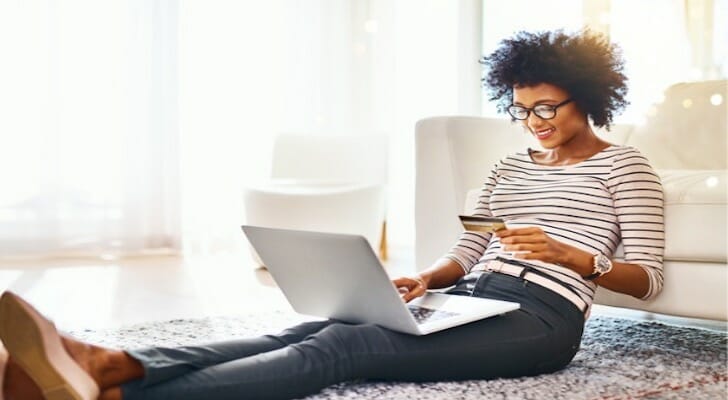 Overall, TD Bank and Chase offer their users exceptional access to a number of different banking features, but their fees and rates differ. If you enjoy widespread branch accessibility, sign-up bonuses and different account options, Chase may be a suitable choice for you. However, if you don't mind minimal monthly fees and limited branch locations, you should consider TD Bank. Ultimately, you need to choose the financial institution that most closely matches your personal needs.
Tips on Finding the Right Bank
Finding the bank that best fits your needs can be a hectic process. If you're having trouble choosing the right one, you should first make sure that you've identified savings goals. If you aren't sure what your goals should be, consider talking with a financial advisor. An advisor can create a savings plan with you and help you to choose the best accounts for your financial situation. SmartAsset's free tool matches you with up to three vetted financial advisors who serve your area, and you can interview your advisor matches at no cost to decide which one is right for you. If you're ready to find an advisor who can help you achieve your financial goals, get started now.
Another thing to consider is that the fees and account minimums vary for different banks. Before opening any accounts with a new bank, make sure you've familiarized yourself with monthly fees and deposit minimums. Is it reasonable for you to open an account that'll charge you monthly, or is a free checking account more practical? Ask yourself whether the bank's fees, if any, compliment your savings plans.
Photo credit: ©iStock.com/Vertigo3d, ©iStock.com/RyanJLane, ©iStock.com/PeopleImages