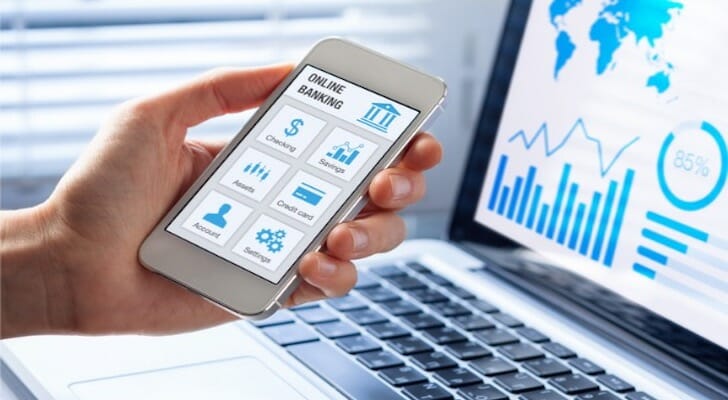 Both PNC and Chase Bank offer a long list of banking products that can be conveniently accessed across the nation. Whether it's checking and savings accounts, or branches, ATMs and mobile apps, both banks provide users access to relatively similar products. However, the details of those products are different at each institution. Below, we take a closer look at the accounts, rates and services provided by PNC vs. Chase Bank to help you choose the bank that's best for you.
What to Know About PNC Bank?
PNC Bank originated in Pittsburgh. Now recognized as one of the largest financial institutions in the U.S., the bank offers more than 2,000 branches and 9,000 ATMs across 19 states in the Midwestern and East Coast regions. PNC Bank additionally offers a wide range of products, including checking and savings accounts, certificates of deposit (CDs), IRAs, a money market account and a mobile banking app. Like most banks, PNC also offers a convenient online banking option. One of the bank's most popular features is its Virtual Wallet online and mobile service. This service provides users easy access to their money through digital means.
One of the disadvantages about banking with PNC is that it offers lower interest rates. However, you can earn higher interest rates with higher account balances. You can also link certain accounts within PNC to earn higher rates.
What to Know About Chase Bank?
Chase offers a combination of 5,1000 branches and 16,000 ATMs in 33 states, making its position as the largest bank in the U.S. one that's well-earned. Along with providing typical checking and savings accounts, CDs and IRAs, Chase also allows you access to your money through online and mobile banking features. Its online banking option and mobile app are easily navigable and give you the perfect out to visiting branches or ATMs on days when you'd rather stay home.
Another benefit that comes with banking with Chase are sign-up bonuses. Chase offers you money when you open an account with the bank. While the bonus amounts vary per month, the typical sign-up bonus is around $200.
However, when deciding whether or not to bank with Chase, it's important to keep in mind that the bank requires monthly maintenance fees and offers non-competitive interest rates. Therefore, if you prefer branch accessibility, copious account options and sign-up bonuses, Chase may be great for you. However, if low-earning interest rates and monthly fees aren't suitable to your financial situation, you should consider other banking options.

PNC vs. Chase: Bank Accounts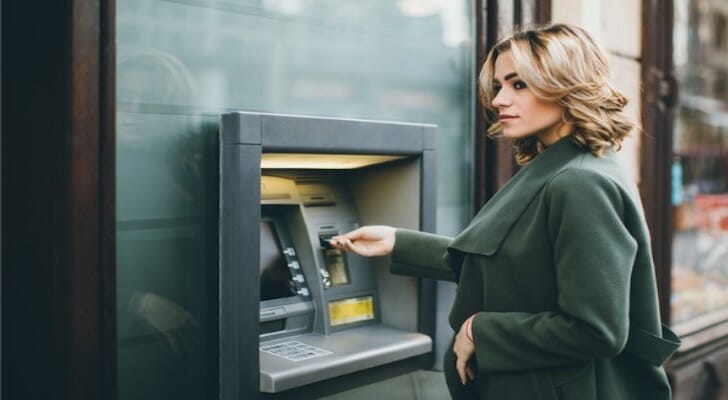 PNC and Chase equally offer relatively similar products, but account types, fees and conditions are different for each bank. PNC offers two savings account options, including one for children. This includes the PNC Standard Savings and the PNC "S" is for Savings accounts. The checking accounts the bank offers include the PNC Bank Standard Checking account, the Bank Performance Checking account and the Performance Select Checking account. The Standard Checking account does come with monthly fees, but these are waivable. In addition, the account reimburses you for any out-of-network ATM fees. The other checking accounts' monthly fees are waivable.
Chase offers two primary savings accounts which require monthly fees. These include the Chase Savings and the Chase Premier Savings accounts. Fortunately, the monthly fees for these accounts are waivable. Chase CD's, however, won't cost you monthly fees. But if you want to earn at a higher APY, you'll need to maintain a higher account balance.
Chase also offers quite a few checking accounts. The most basic checking account you can open with Chase is the Chase Total Checking® account. The other accounts include the Chase Premier Plus Checking, Chase Premier Platinum Checking and two additional student checking accounts (Chase High School Checking and Chase College Checking).
PNC vs. Chase: Fees
Both PNC and Chase charge different fees for different account types and banking actions. PNC requires monthly maintenance fees for its savings and checking accounts, but these are all waivable. PNC's CDs, however, won't require you to pay monthly fees.
PNC vs. Chase
PNC
Chase
Basic Checking Account
$7 per month, (waivable through three ways)
$12 per month, (waivable through three ways)
Basic Savings Account
$4 per month (waivable through three ways)
$5 per month, (waivable through four ways)
Non-bank ATM in the U.S.
$3 per transaction (waivable through two ways)
$2.50 per transaction (waivable through three ways)
Overdraft
$36
$34
Similarly, Chase charges monthly fees, but these are also waivable. When it comes to out-of-network ATMs, PNC charges a $3 fee, while Chase charges a $2.50 fee. For overdrafts, PNC charges $36, but also offers overdraft protection. Chase, on the other hand, charges $34 and also offers overdraft protection transfers.
PNC vs. Chase: Rates
While PNC and Chase both offer relatively lower interest rates than their competitors, the rates and APY you can earn at for each varies depending on account type. However, the APY for both PNC and Chase's savings accounts is just 0.01%.
Final Word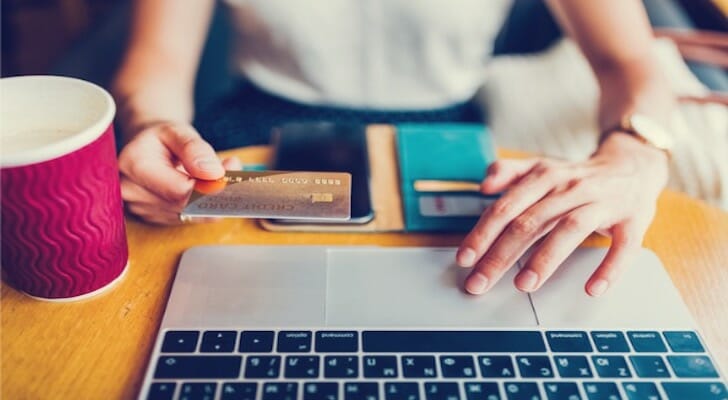 When deciding whether to open an account with PNC vs. Chase, you should note that both financial institutions basically offer all the banking services you may need. The difference between the two is that PNC offers various banking tools, waivable monthly fees and opportunities for interest boosts, while Chase offers greater branch accessibility, sign-up bonuses and specifically tailored account options. Both banks, however, offer less competitive interest rates when compared to online-only banks, so you'll want to keep that in mind when making your final decision.
Tips for Finding the Right Bank
When there's so many banks to choose from, it can sometimes be difficult to make the right choice for your specific financial needs. Most big banks offer similar services, including checking and savings accounts, CDs and online and mobile features. However, the rates and terms for those products differ. You'll need to identify your savings plans and whether they align with the services and rates offered by the bank you're researching.
It's also important to review what others are saying about that bank you've been paying so much attention to. Online customer reviews can be really helpful when you're trying to determine whether a bank is right for you. Review the experiences others have had with the bank. This will help you to make a solid final decision.
If you're still unsure, consider turning to an expert for help. A financial advisor can help you optimize your finances by taking your entire financial situation into consideration. SmartAsset can help you find an advisor. SmartAdvisor, is our financial advisor matching service, that pairs users with advisors in their area for free. You start by answering a series of questions about your finances and then we'll match you with up to three advisors who meet your needs.
Photo credit: ©iStock.com/NicoELNino, ©iStock.com/eclipse_images, ©iStock.com/martin-dm