Maintaining a healthy savings habit is critical to financial wellness. Unfortunately, many Americans lack basic emergency funds. One easy way to build one is by opening a savings account. The best savings accounts will offer high interest rates, zero monthly service fees and low or no minimum balance requirements. This article will guide you through the process of opening a savings account, step by step. So read on and get ready to start saving.
1. Find the Best Savings Accounts
Not all savings accounts are created equal. These days, it's not unusual to find a major bank that offers a savings account with an annual percentage yield (APY) as low as 0.01%. However, some online high-yield savings accounts generate interest rates between 1% and 2%.
To put that into perspective, consider this. Let's say you open a savings account that pays an interest rate of 0.01% and compounds interest monthly. You deposit $10,000 and do nothing else for a year. At the end of the year, the bank would have paid you just $1.
Now with all other factors constant, you decide to open a high-yield savings account that generates an interest rate of 1.35%. At the end of the year, the bank would have paid you $135.84.
As you can see, it's important to shop around and compare savings accounts. But look beyond interest rates. You should also pay attention to how the bank compounds interest. You'd earn more from your deposits with a bank that compounds interest on a daily basis as opposed to one that does this monthly.
In addition, you don't want to see your savings eaten away by monthly maintenance fees. This can stretch to as much as $35 at some banks. However, some of the best banks charge no monthly fees on their savings accounts. Meanwhile, some institutions will waive the monthly fee as long as you stick to certain tasks like establishing a direct deposit or maintaining a minimum balance.
With that said, you'd want to open a savings account that requires no minimum balance or monthly fees.
2. Gather Documents to Open a Savings a Account
Whether you're opening a savings account online or at a branch, you may need a few documents to prove your identity and fund the account. So the process will run a lot more smoothly if you have the following at hand.
Driver's license, government issued ID or passport
Social Security number
Most recent residential addresses
Email address
Date of birth
Bank account number and routing number (needed to fund your account)
After you've gathered this important information, opening a savings account should take about 10 minutes.
3. Fund Your Savings Account
After you open a savings account, you need to use it to its full potential. Sounds simple, but building an emergency fund and saving regularly can be a challenge for some. But one of the simplest ways to stick to a good savings habit is by establishing automatic transfers from your checking account.
Most banks allow you to easily set one up online. This puts your savings on auto pilot by allowing your savings account to grow with a certain amount automatically taken from your checking account at different time intervals of your choice.
It also helps if you establish savings goals. Maybe you want to buy a house or take a nice vacation. Keeping this in mind can motivate you to save aggressively in order to reach your destination faster. You can use our savings calculator to figure out how much and how long you need to save in order to reach your goals.
4. Download Mobile Banking Apps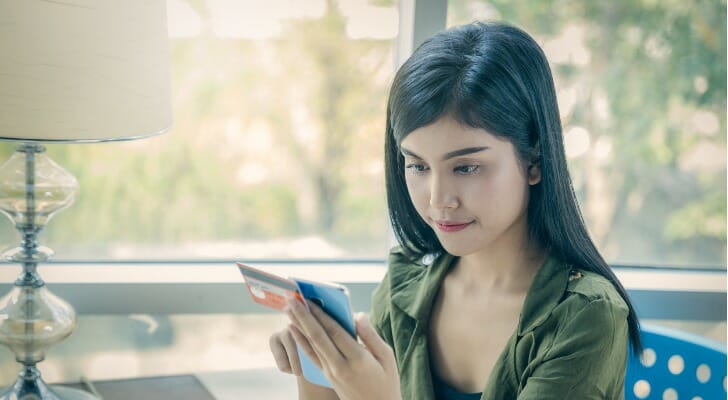 One of the best ways to keep an eye on your savings is by downloading your bank's mobile app. Most allow you to view your account and deposit checks. But the best mobile banking apps go so much farther. For instance, some mobile banking apps allow you to view all your accounts including ones with other financial institutions.
Some apps even let you set up a budget and provide feedback on where you can cut back in order to save more.
5. Know Savings Account Withdrawal Limits
All savings and money market accounts are subject to Regulation D. The Federal Reserve established this rule to make sure you use your savings account as intended. It limits certain types of transactions, withdrawals and transfers to six per monthly statement cycle. The following count toward those six:
Transfers to other accounts including those with the same financial institution
Automatic transfers such as those set to pay bills or fund accounts
Check transfers
Debit card transactions
ACH withdrawals
Overdraft transfers into a checking account
Phone processed transfers
6. Explore All Savings Options
A savings account is a great place to park your emergency fund. However, savings accounts aren't very liquid, so you don't have the easiest access to your funds. You also can't write checks for most savings accounts.
So if you want check writing abilities and better access to your funds, a money market account might work for you. The best money market accounts are linked to debit cards. And the great thing about that is that federal regulations don't apply to ATM withdrawals. That means you can make unlimited withdrawals using your debit card at an ATM.
But if you can safely lock away your money without touching it for a certain period of time, a certificate of deposit (CD) may be a better choice. CDs typically generate higher rates than money market and savings accounts. The best CD rates can climb to 2.95% APY. However, you can maximize your savings only if you keep your money deposited in the CD until its term ends. Otherwise, you will face an early withdrawal penalty. But these days, you can open a CD for terms ranging from just a few days to a few years.
The Takeaway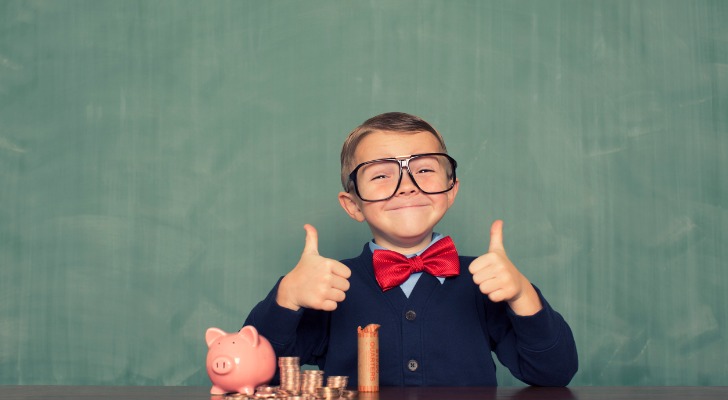 Opening a savings account is simple. However, it helps to do your homework. Not all banks offer the best rates. So shop around. The best savings accounts require no monthly fees, minimum balance or even a minimum opening deposit. It's also important to pay attention to how the bank compounds interest. The best ones do it on a daily basis. Moreover don't forget to check out other savings options a bank may offer. These include money market accounts, CDs, bonds and other investments.
Tips on Saving More
It's not always easy to save. But it helps to know what you can cut back on. To make this clearer, we developed a free budget calculator. You can see what's left behind after monthly expenses and direct some of what's left over into a high-yield savings account.
A savings account is just one piece of the puzzle. But some checking accounts also earn interest. To help you find the right choice, we published a study on the best checking accounts available today.
Saving can be a major challenge. Especially when you consider paying off debt and planning for retirement. If you'd like some professional help, we can point you in the right direction. Our SmartAsset financial advisor matching tool connects you with up to three financial advisors in your area. You can review their profiles and credentials before deciding to work with one.