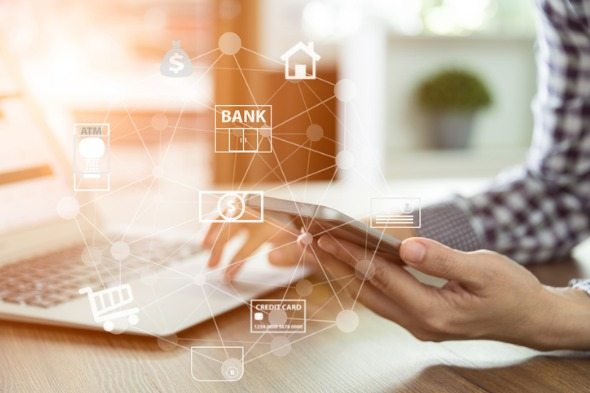 Whether you're new to banking or looking to switch banks, you're probably familiar with Chase and Bank of America. These are two of the biggest names in the banking industry. Each has similar product offerings, from a simple checking account to rewards-earning credit cards. Plus, as big banks, each has thousands of branches and ATMs across the country for your convenience. So, should you choose Chase or Bank of America?
Who Should Bank With Chase?
Chase offers an excellent online and mobile banking experience, making it perfect for those who constantly bank on the go. If you need to visit a branch in person or make a transaction at an ATM, you can do this, too, with 5,100 branches and 16,000 ATMs in 26 U.S. states. Chase's wide reach makes it one of the most convenient banks to work with.
You may also want to bank with Chase if you like to keep your many bank accounts in one place. For example, you could open a simple savings account for yourself, a CD to save toward a new car and a checking account for your college student complete with debit card. You should be prepared to pay monthly maintenance fees for any Chase account you own. There are often a number of ways to have these fees waived, however, whether you need to maintain a balance minimum or complete certain transactions monthly.
In terms of interest rates, Chase doesn't offer the highest rates out there – especially when compared to online banks like Ally. As a big bank, Chase pours a ton of money into its branch and ATM operations. This leaves its savings account interest rates lacking. To secure the bank's highest interest rates, you'll need to open a long-term CD account.
Who Should Bank With Bank of America?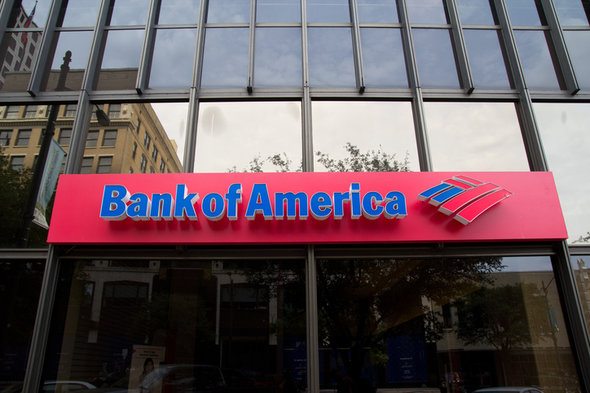 You may want to bank with Bank of America if you value the convenience of having 4,500 branches and 16,000 ATMs in 37 states and the District of Columbia. This, combined with online and mobile banking, means Bank of America provides a number of opportunities to manage your accounts.
The bank also offers a variety of bank accounts from a simple savings account to three checking accounts and four IRAs. Again, you'll want to pay attention to each account's monthly fee. You can often have these fees waived by meeting certain minimums or completing certain transactions.
Bank of America does offer more opportunities to earn at better rates. Already its standard savings account earns at four different tier levels according to your rewards member status. Its interest-earning checking account allows those with higher account balances to earn at a better rate. Its CD rates, however, don't reach as high as Chase's.
Chase vs. Bank of America: Bank Accounts
Both big banks offer a variety of bank accounts, allowing customers to benefit from the convenience of having a full suite with one company. You can open two kinds of savings accounts with Chase – the Chase Savings and Chase Premier Savings accounts – while Bank of America currently offers just one savings account. Bank of America also falls slightly behind in its checking account offerings with three options while Chase offers five options, including two student checking accounts. Plus, two Chase checking accounts earn interest while only one Bank of America checking account earns interest. Bank of America does offer a Featured CD in addition to its Standard Term CD accounts.
Bank of America also offer IRAs modeled after a money market account and CDs. The account has a minimum opening deposit of $100 and offers a more flexible retirement savings plan than a CD.
Chase vs. Bank of America: Fees
On the whole, Bank of America and Chase charge similar fees for their accounts. Bank of America has a higher monthly fee for its savings account. However, most its checking accounts have much lower monthly fees. This is due to Chase's many checking accounts increasing in rewards levels, making the fees more expensive. For example, the Chase Premier Platinum Checking comes with a $35 monthly fee. However, you can have these fees waived by meeting one of the account's requirements.
Neither bank charges maintenance fees for their CD accounts. You could run into early withdrawal penalties, though, for withdrawing any part of an account's principal amount before maturity.
You'll also always want to watch out for overdraft fees and foreign ATM fees. These are easily avoidable by using your account and money responsibly.
Chase vs. Bank of America Fees
Chase
Bank of America
Basic Checking Account
$12 per month, (three ways to have fee waived)
$12 per month, (four ways to have fee waived)
Basic Savings Account
$5 per month, (four ways to have fee waived)
$8 per month, (three ways to have fee waived)
Non-bank ATM in the U.S.
$2.50 per transaction
$2.50 per transaction
Overdraft
$34
$35
Chase vs. Bank of America: Rates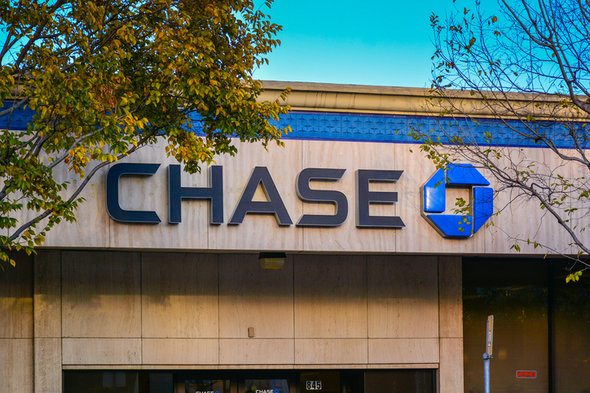 Unfortunately, big banks like Chase and Bank of America can't compete with online banks and credit unions when it comes to interest rates. Chase's base rate is the lowest you can possibly earn, at a 0.01% APY. You can earn a higher rate of 0.11% by opening a Chase Premier Savings account, linking it to a Chase checking account and having a balance of at least $250,000. Bank of America doesn't start much higher with the standard rate at 0.03% APY. However, as a Platinum Honors Preferred Rewards customer, you can earn at a 0.06% APY.
Each bank's CD accounts work a little differently. Bank of America offers two types of CDs, with one being its Featured CD. This account offers a higher rate of 0.07% for its 12-month term, while the Standard Term CD of the same term earns at a 0.05% APY. The highest CD rate lands at 1.00% for accounts between 60 and 120 months. On the other hand, Chase offers CDs from one month to 120 months. Then your exact rate is determined by your account balance according to three balance tiers. These rates outperform Bank of America's CD rates.
Finally, you can also earn interest with a Bank of America Interest Checking Account, Chase Premier Plus Checking account or Chase Premier Platinum Checking account. None of these accounts earn at very high rates, with both Chase accounts earning at a 0.01% APY. The Bank of America Interest Checking Account earns according to balance tiers, but still the rates come in at 0.01% APY and 0.02% APY.
The Takeaway
Overall, if you're choosing between Chase and Bank of America, the better option for you will really depend on your personal banking needs and preferences. Both are big banks with thousands of branches and tens of thousands of ATMs. Chase offers a wider variety of accounts, though it is lacking in IRA options. Chase's website and mobile interfaces are both easily navigable and full of convenient features. Bank of America comes out ahead when it comes to pure availability, however, as it has branches in 37 states, plus D.C. as compared to Chase's 26 states.
Tips for Finding the Right Bank
When you're looking for a new bank, it's important you feel comfortable with the bank. After all, you're putting them in charge of keeping your money safe and growing. It can help to visit a branch and talk to someone in person if possible. Plus, that helps you determine whether you want a bank with physical branches or not.
Remember you'll need more than just a quality bank to grow your money and get ready for retirement. A financial advisor is also a crucial piece of the equation. A matching tool like SmartAsset's can help you find a person to work with to meet your needs. First you'll answer a series of questions about your situation and your goals. Then the program will narrow down your options to three fiduciaries who suit your needs. You can then read their profiles to learn more about them, interview them on the phone or in person and choose who to work with in the future. This allows you to find a good fit while the program does much of the hard work for you.
Photo credit: ©iStock.com/utah778, ©iStock.com/robwilson39, ©iStock.com/jejim