Money market accounts work like a mix between a savings and a checking account. They come with the potential to earn higher interest rates, but may also let you write checks. Luckily, these accounts are FDIC-insured, which keeps your money safe in the event of a bank failure.
Are Money Market Accounts FDIC Insured?
Yes, money market accounts are insured by the FDIC (Federal Deposit Insurance Corporation) up to the legal limit of $250,000. Note that this limit applies on a per-depositor, per-bank basis. This means that if your total account balances at a given bank (including money market, savings, checking and CD accounts) ever reach higher than this limit, only the first $250,000 is FDIC-insured.
FDIC insurance is automatic, so you don't have to add an extra step of enrolling.
What Does FDIC Insurance Mean?
The FDIC is an independent agency of the U.S. government that protects the money you place in a deposit account with a bank or other financial institution. This insurance is put into place to protect you and your money in the event that your financial institution should fail. FDIC insurance doesn't cover identity theft or fraud, however.
If your bank should fail, the FDIC will pay insurance to you, usually within a couple of business days. One way the FDIC will get you your money back is by opening a new account for you at another insured bank with the same insured amount you had at the failed bank. The FDIC could also choose to send you a check for the insured balance you had in your account at the failed bank.
Note that the FDIC doesn't insure deposits with a credit union. Instead, credit unions are insured by the National Credit Union Administration (NCUA). The rules are fundamentally the same, though: The NCUA's National Credit Union Share Insurance Fund insures up to $250,000 of your total deposits at a given bank.
Money Market Accounts vs. Money Market Funds
Despite their almost identical names, money market accounts and money market funds are not the same thing. A money market fund is a mutual fund rather than a deposit account. It allows you to invest in short-term debt securities, including US treasury bills. So while it offers the liquidity and low risk of a money market account, a money market fund is an investment product, not a deposit product, and therefore can't be insured by the FDIC.
Other investment products that are not FDIC-insured include annuities, mutual funds, stocks, bonds, government securities and municipal securities.
Bottom Line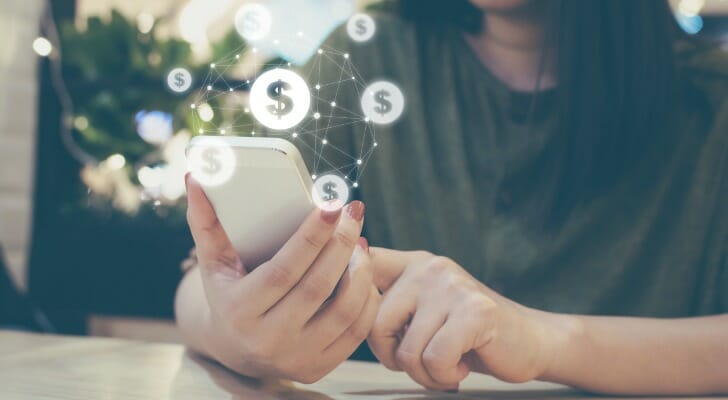 Money market accounts offer a great addition to your financial accounts for their flexibility and high interest rates. Some offer higher rates than even the best online savings accounts, which allows you to boost your savings even more. And with FDIC insurance, you'll always know that your growing savings will be kept safe. Just keep the legal $250,000 limit in mind as your savings continue to increase.
Tips on Managing Your Money
Nowadays, most banks should be FDIC-insured. Still, it's important to double-check what kind of securities and protections your bank has in place. Since FDIC insurance doesn't cover fraud or identity theft, you may also want to ask your bank how it will protect you in those events.
If you have more than $250,000 in cash, don't forget that the excess amount won't be insured if it's all at one bank. So to get the most coverage, consider opening a savings account or other deposit account at another FDIC-insured bank.
If you want to really make the most of your hard-earned money, consider getting a financial advisor. An advisor can help you boost your savings, earn more interest, and put together a financial plan. To find the right advisor, our SmartAdvisor Match tool can help. After taking a short quiz, you'll connect with up to three qualified advisors in your area to help you find the right advisor for you.
Photo credit: ©iStock.com/Rawpixel, ©iStock.com/krblokhin, ©iStock.com/marchmeena29