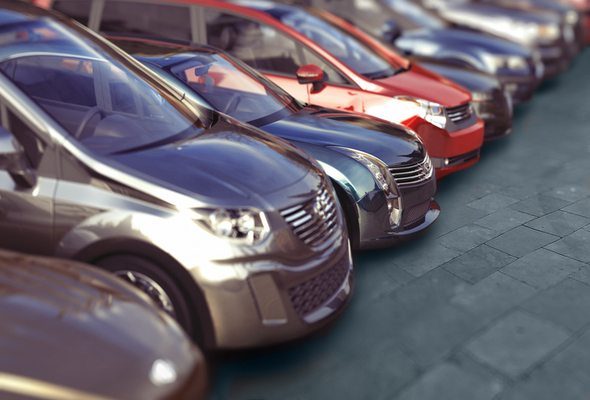 Timing is everything and when it comes to buying a car, that saying couldn't be more true. Negotiating and haggling with car salesmen can reduce the price of what you have to pay for a new whip. But if you want to get the best deal on a car, you'll need to know when to show up to the dealership. Whether you're buying a used vehicle or a brand new ride, we'll tell you the best time of year to buy a car.
Check out our budget calculator.
When to Buy a New Car
If you're on a budget, one of the best times to buy a new car is the end of a model season. New car models are often introduced each year between late summer and early fall. While you might miss out on some new features, buying a new car in August or early September may save you some money.
Waiting until the end of the year to buy a new car can work in your favor as well. Many car dealers offer year-end sales in an effort to get rid of older vehicles and make room for new inventory. Buying a new car on a holiday like Christmas Eve or New Year's Eve is another way to get a deep discount.
If you can't wait until December to get a new car, you might want to buy a car at the end of the month or the end of a quarter. If a salesperson hasn't sold very many vehicles in weeks, he or she might be willing to compromise and lower the price of the car you want to buy. Even if a salesman has managed to sell multiple cars throughout the month, he might want to close one last deal in order to meet a sales goal or score a bonus.
Shopping for a car at the end of the day may or may not be effective. If you stop by a dealership an hour before it's set to close, a salesperson may be open to negotiating so that he or she can end the day on a high note. But if he or she is used to working long hours, your sales associate may not be that flexible.
Related Article: How to Make Your First Car Purchase Happen
The Best Time to Buy a Used Car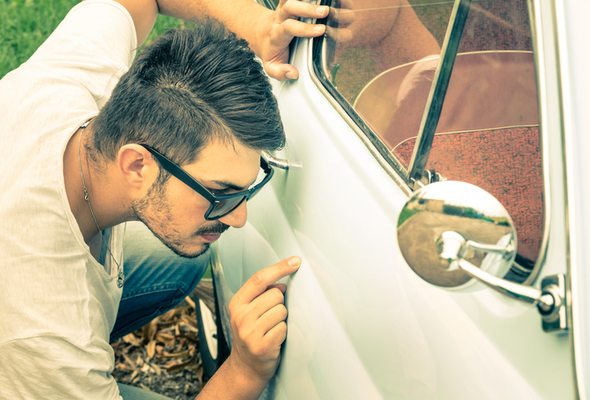 A recent study from iseecars.com ranked the best times to buy a used car. At the top of their list are holidays including Black Friday, Veterans Day, Thanksgiving and Columbus Day. The months of November and December are also considered good times to purchase a used car.
According to the study, the months of April, May and June are some of the worst times to buy a used car. Specifically, Easter, Mother's Day and Father's Day are bad days for used-car buyers. But the No. 1 worst day to purchase a used car is the Fourth of July.
The Worst Time to Buy a New Car
Generally, one of the worst times to buy a new car is in the spring. During this time of year, you'll see more people on car lots looking to soak up some sun and cash in their tax refunds. Other bad times to shop for new cars are whenever a particular vehicle is popular among consumers and whenever a new car model has been released.
Some people seem to think that buying a car on a rainy day is a good idea. But that approach usually doesn't work. In fact, you can expect car dealerships to be filled with people when there's bad weather simply because people tend to believe that they'll find great deals on rainy days.
Related Article: How to Trade in a Car
Bottom Line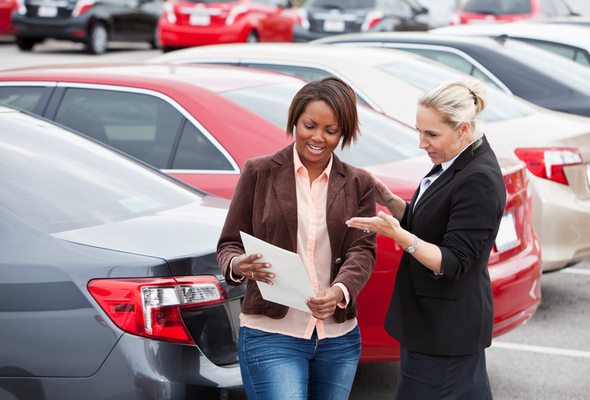 The best time of year to buy a car ultimately depends on your personal preferences and how much you're willing to spend on a vehicle. If you're rolling in dough and you want your car to have top-of-the-line features and amenities, you might want to buy a car as soon as a new model comes out. But if you're trying to shave hundreds of dollars off your purchase price, experts say that it's best to head to the dealership at the end of a period in the fall or winter, like the end of the month, quarter or year.
Our advice? When it comes to buying cars and getting your way at the dealership, it helps to know what you're looking for. Doing plenty of research and knowing the make and model that you want your car to have can make it easier to figure out when to purchase your new vehicle.
Photo credit: ©iStock.com/cosmin4000, ©iStock.com/ViewApart, ©iStock.com/kali9