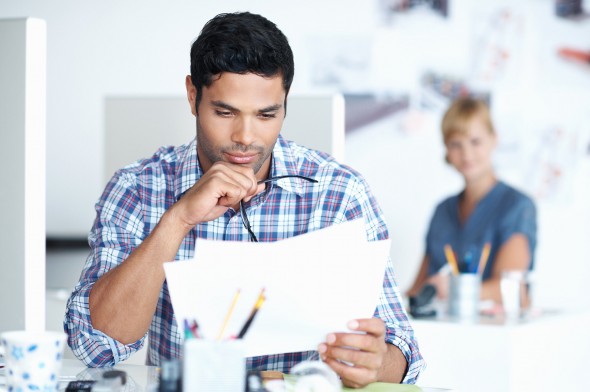 In addition to your W-2 form, you might need access to other documents in order to complete your income tax return. If you have health insurance, for example, you may need a copy of Form 1095-B. Beginning in tax year 2015, it's one of three mandatory forms used to indicate who's complying with the Affordable Care Act's required minimum essential coverage. Find out what's on Form 1095-B and whether you need it to file your taxes.
Check out our federal income tax calculator.
The Purpose of Form 1095-B
Did you go without health insurance coverage for more than three months in a given tax year? Unless you're exempt from complying with the Affordable Care Act's requirement that everyone have health insurance, you'll have to make the individual shared responsibility payment for failing to have healthcare. In 2016, that penalty will either be 2.5% of your household income or $695 per adult, depending on whichever is higher. The fine is due when you file your taxes.
The government needs to ensure that everyone who is supposed to have health insurance has some kind of coverage. That's where Form 1095-B comes in. It shows whether someone has minimum essential coverage (MEC), or enough medical insurance benefits to avoid paying the fee.
Many folks who have MEC will need Form 1095-B. It's for taxpayers who have private health insurance that they purchased directly from an insurance company, such as Kaiser Permanente. So you won't need the form if you got your insurance through the Marketplace on healthcare.gov or your state's specific healthcare site (you'll get Form 1095-A instead). You might get Form 1095-B if you have healthcare from more than one insurance provider, or if your employer contracts with a company that issues you a 1095-B.
If you work for a large company and your employer provides you with health insurance, you might receive Form 1095-C instead. That particular form is designed for companies with at least 50 full-time workers.
What You Should Know About Minimum Essential Coverage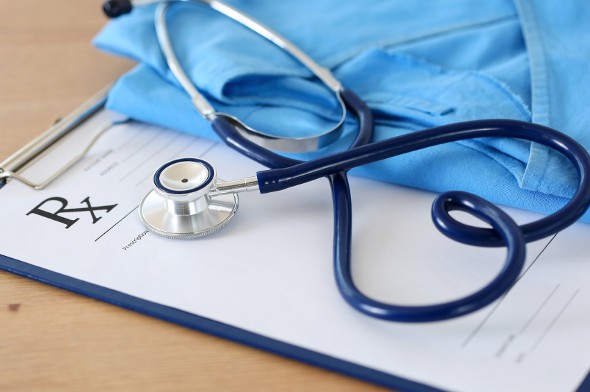 Having minimum essential coverage means you have at least basic health insurance coverage. Plans that automatically have MEC include the ones purchased through the Marketplace and government-sponsored plans such as Medicare and Medicaid. You have MEC if your insurance comes from your job or you're a retiree and you have COBRA insurance.
You also have minimum essential coverage if you're still using the same insurance you had before the Affordable Care Act was introduced. You can be exempt from having MEC (and from having to pay the healthcare fee) if you've faced certain hardships or you can't pick a plan because it would cost more than 8.05% of your income.
Related Article: The Top 10 Cities for Healthcare Access and Home Affordability in 2015
What You'll Find on IRS Form 1095-B
Your insurance provider should send you a copy of Form 1095-B. It has four sections, so it's a bit longer than Form 1095-A, the Health Insurance Marketplace Statement (the form for those who have a healthcare plan through the state or federal Marketplace).
In Part I of Form 1095-B, you'll find your personal information, including your name, address and Social Security number. If you have an employer-sponsored health insurance policy, Part II will list the name of your employer and your company's address. In Part III, you'll see your insurance provider's name and address.
The final part of Form 1095-B is where you'll find a list of everyone with coverage under your healthcare plan and boxes indicating whether they were covered for the entire tax year or just certain months.
Do I Need Form 1095-B to File My Taxes?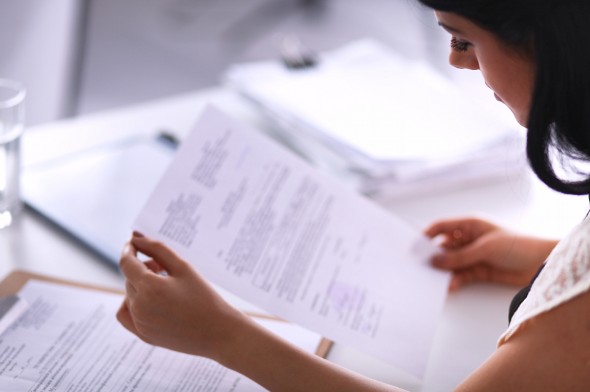 If you forget everything else you've read about Form 1095-B, you need to remember this one important detail: It should not be filed with your income tax return. You only need it to confirm that you had healthcare coverage.
Once you've verified that you had proper coverage, you can look on your tax return and check the box that says you had coverage for the whole year (that's the box beside line 61 on Form 1040, line 38 on Form 1040A and line 11 on Form 1040EZ). After that, you can toss Form 1095-B in a manila folder or wherever you keep your other tax records. If you can't check that box and you weren't granted an exemption, you might have to pay the healthcare penalty in addition to your tax bill.
You actually don't need Form 1095-B to file your taxes. In place of it, you can turn to other documents that prove you had enough insurance to meet the government's standard. That includes things like statements from your insurance company and your insurance card.
In fact, you might not receive your form for tax year 2015 before you file your taxes. The IRS changed their original deadline and insurers now have until March 31, 2016 to mail out Form 1095-B. If you don't want to wait around for your form to show up, you can always check online to see if your insurance company offers an electronic version of it.
Related Article: All About IRS Form 1040a
Final Word
Form 1095-B provides details related to healthcare coverage to taxpayers who don't have a Marketplace insurance plan and/or who have employer-sponsored insurance through a small business. Remember that it's for your own personal records, so it should not be attached to your income tax return.
If you haven't received the form, you've misplaced it or you've noticed that it contains a mistake, it's a good idea to reach out to your insurance provider.
Photo credit: ©iStock.com/kupicoo, ©iStock.com/megaflopp, ©iStock.com/sellen