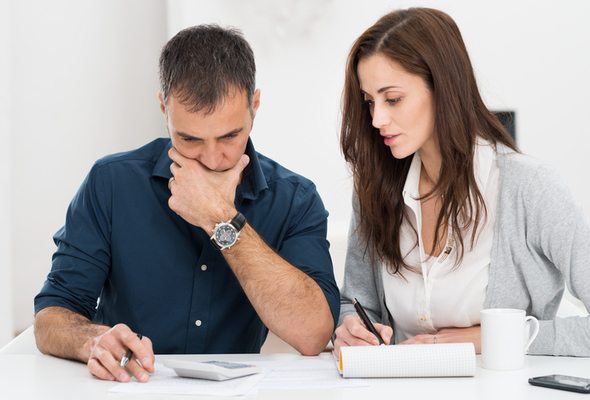 Getting a professional to do your taxes doesn't always come cheap. In 2014, the average tax prep fee for filing Form 1040, a state tax return and a Schedule A form was $273, according to the National Society of Accountants. Tax filers can save money by doing their own taxes. But it's important to avoid making careless mistakes. If you're preparing to do your taxes at home, here are five tips to consider.
1. Pick the Right Filing Status
Your filing status is one factor that can affect the size of your tax bill. If you're not married, you're probably planning to choose the single filing status. But if you have dependent children, you could take advantage of certain benefits by filing as the head of your household, such as access to a higher standard deduction.
Many married couples file joint tax returns. But filing separately could be a better idea if your spouse earns a lot more money than you do or if one of you has a laundry list of itemized deductions to claim. The takeaway? If you have more than one filing status option, it's best to consider which filing method will give you the most tax benefits.
2. Add up Your Deductions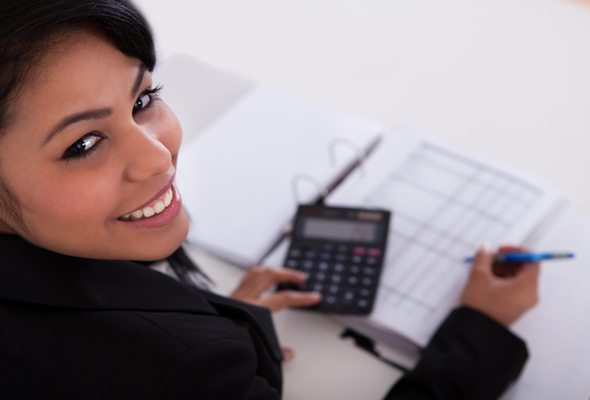 Deductions are valuable because they reduce your taxable income. When you're filing your own taxes, you'll have to decide whether you're going to itemize or take the standard deduction.
Generally, it's best to itemize if the value of your deductible expenses exceeds the standard deduction. Knowing what's deductible and what's not, however, can be tricky if you don't have an accountant who can help you.
If you understand how deductions work, you can add up what you've spent on things like mortgage interest, student loan interest, charitable donations and business expenses. Then you can compare the size of your itemized deductions to the standard deduction associated with your filing status in order to decide how to claim your deductions on your tax return.
3. Get Organized
One of the biggest mistakes you can make when filing your own taxes is leaving out a key piece of information. If you forget to include one of your W-2s, for example, you could get in trouble with the IRS.
If you don't want to make any mistakes, it's best to gather all of your financial documents before starting your tax return. In addition to your W-2 forms, you'll need receipts for business expenses, charitable donations, medical expenses and any costs associated with moving or finding a new job. You may also need forms showing income you've earned from investments and interest you've paid while paying off student loans or your mortgage.
Employers are required to mail out W-2 forms by the end of January. So if it's mid-February and you still haven't received yours, you'll need to contact your manager. Taking the time to compare what's reported on your W-2s with the information on your paystubs is also a good idea.
4. See if You Can File for Free
The IRS Free File program makes tax filing less expensive for certain taxpayers. To qualify, your income has to fall below a certain threshold. If you're eligible, you can file your federal tax return without spending a dime. If you want to file your state tax return using the program, you may have to pay an extra fee.
5. Double-Check Your Tax Return
The last thing you want to deal with is an IRS audit. Before finalizing your return, it's best to review all the numbers and make sure you've reported everything correctly. Double-checking your tax return may take time, but it's worth it if you want peace of mind.
Estimate your federal tax refund with our income tax return calculator.
When to Hire a Tax Professional
Doing your own taxes shouldn't be too difficult if you're single and you're filing a standard tax return. But if you run a business or your tax situation seems complicated, getting help from a tax professional could be worth considering.
Photo credit: ©iStock.com/Ridofranz, ©iStock.com/AndreyPopov, ©iStock.com/LIgorko