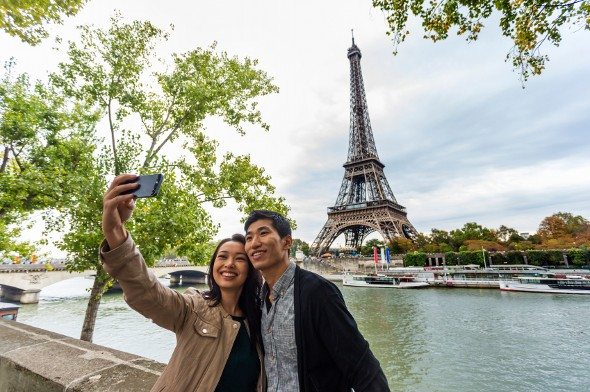 Living outside of the country can be a rewarding and eye-opening experience. But it doesn't automatically exempt you from paying taxes, even if you haven't set foot on U.S. soil for months. Filing taxes can be tricky for the average American, so for someone who has to work around a foreign tax code, the process can be downright mind-boggling. For anyone who's working or living abroad, here are five tips that'll help you survive tax season.
1. Account for All of Your Income
When filing your U.S. tax return, it's important to note that you have to report all of the income you've earned within the past year, even if it's foreign income. Any form of income can be subject to taxation in the United States, regardless of whether it's from India or Argentina.
If you have a foreign bank account with assets valued at more than $10,000, you're also required to file a Foreign Bank Account Report (or a FinCEN Report 114). While you can file your income tax return on paper and mail it in, the FinCen Report 114 can only be e-filed through a website run by the Financial Crimes Enforcement Network, an agency that's part of the U.S. Treasury.
2. Take Advantage of the Automatic Filing Extension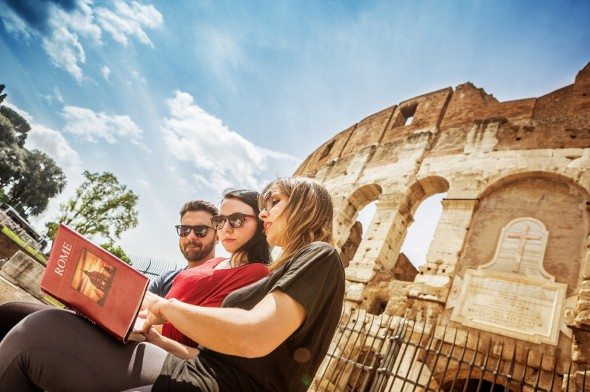 Most Americans who live abroad during tax season automatically qualify for a tax filing extension. So if you can't submit your return by the April filing deadline, you have until June to get your act together. For tax year 2017, the extended filing deadline is June 15, 2018 for most expatriates. If you have to turn in a Foreign Bank Account Report, it's due by June 30.
While most Americans have to formally file an extension in order to file taxes after April, tax filers living abroad don't have to make a request in order to get the two-month extension. All you have to do is include a statement with Form 1040 or Form 1040NR stating that you fall into one of the following categories:
You're a member of the military or the naval service and you were actively serving on the date of the April filing deadline
You were living abroad on the date of the April filing deadline and your primary place of business is outside of the U.S. and Puerto Rico
If you need more than two months to file, you'll have to file Form 4868. If your request for an extension is accepted, your tax return will be due on Oct. 15, 2018.
3. Pay Your Taxes in April
Even if you're not filing taxes until June or October, it's a good idea to pay any taxes you owe by the April filing deadline. If you don't, be prepared to pay a penalty and interest on top of your unpaid taxes. Estimating your tax bill ahead of time can give you an idea of how much you can expect to turn over to the government.
The failure-to-pay penalty is 0.5% of your unpaid amount each month, up to 25%. The interest charged for unpaid taxes is the federal short-term rate plus 3%.
4. Use the Right Exchange Rate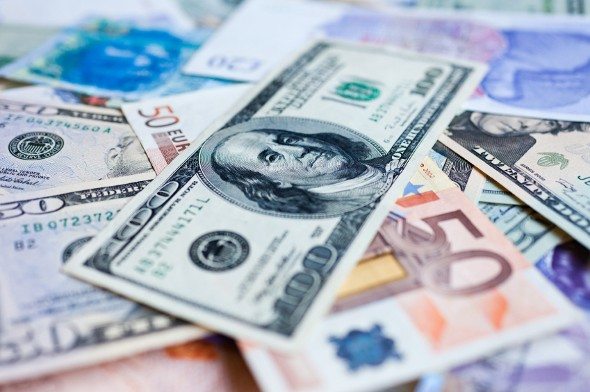 When you're completing your tax return, you'll need to make sure you report your foreign income in U.S. dollars. That means you'll have to deal with exchange rates.
If there are individual business transactions that took place on specific days, you can use the exchange rates from those specific days. If you received foreign income over a period of time, you can use the yearly average exchange rate to convert foreign dollars to U.S. dollars.
When you're paying taxes, the exchange rate should depend on the date that your bank converts your foreign currency into U.S. currency. If there's more than one rate, you'll need to choose the one that most accurately reflects what you're making. You can get current exchange rates from a bank, U.S. embassy, the Treasury Department or the Department of Agriculture.
5. Avoid Double Taxation
Two tax breaks help expatriates avoid having the same income taxed by the U.S. and the country they're living in. You might be able to claim the Foreign Tax Credit for all or part of the foreign income taxes (or taxes in lieu of income taxes) you pay by filing Form 1116. Or you might be able to deduct your foreign income when itemizing your deductions.
Instead of claiming the Foreign Tax Credit, you also have the option of taking the Foreign Earned Income Exclusion. For tax year 2017, you can prevent up to $102,100 from being taxed by the U.S. government if you're single and up to $204,200 if you're married and filing jointly.
Final Word
Filing taxes can be a chore and having to account for foreign income can make the process even more complicated. If you need assistance, you can reach out to an IRS staff member with an office in one of the U.S. consulates or embassies.
Photo credit: ©iStock.com/davidf, ©iStock.com/Paolo Cipriani, ©iStock.com/Jamie Farrant