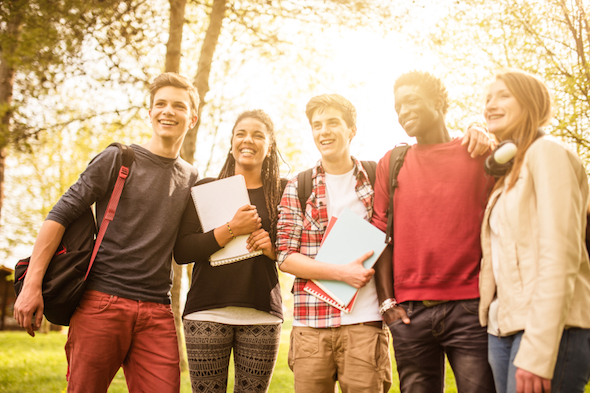 Getting an advanced degree can enhance your professional prospects, but it usually comes with a hefty price tag. Earning an MBA or a law degree can cost you well over $100,000 if you attend an upper tier school. Unless you've got a huge wad of cash sitting around, chances are you'll have to take out student loans to get your degree.
Check out our student loan calculator.
Taking on a ton of debt is no walk in the park, so you need to be absolutely sure grad school is the right move before you start sending off applications. If you're contemplating going back to school, asking yourself a few basic questions can help you decide if the potential payoff outweighs the cost.
1. Will it increase my earning power?
Generally speaking, the more educated you are the more money you stand to earn over the course of your lifetime. According to the Bureau of Labor Statistics, someone with a master's degree earned a median weekly salary of $1,329 in 2013 versus $1,108 for someone with just a bachelor's degree. The numbers go even higher for someone with a professional or doctorate degree.
Aside from the financial aspect, grad school also requires dedicating a significant amount of your time and you need to have an idea of what kind of return your investment stands to generate. Looking at sites like PayScale or Glassdoor can help you learn what people in your industry with a graduate degree are earning but that's not the only thing to factor in.
Related Article: 5 Reasons to Return to Graduate School
Where you live and what the job market looks like in your area also determine how big of a salary increase a graduate degree is likely to yield. If you've set up residence in a major metropolitan area, the possibilities may be endless but in a smaller town, there may not be as many employers who can offer the same kind of financial incentives just because you have a graduate degree.
2. Do I need a graduate degree to move ahead in my career?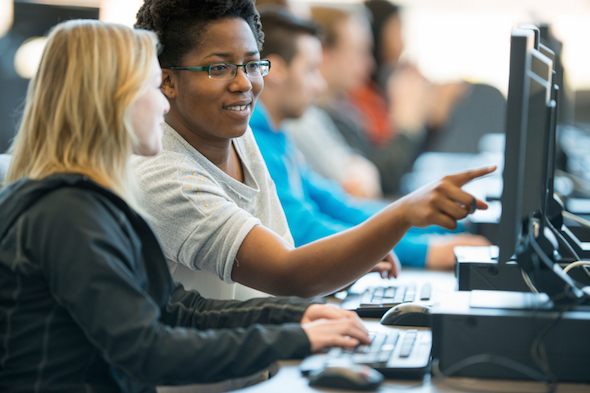 Certain occupations require advanced training and education that would necessitate getting a graduate degree. For instance, you can't become an attorney or even a librarian without spending a few years learning the ins and outs of the craft.
In other industries, however, the emphasis lies more on what skills you bring to the table and how well you do your job than how much book knowledge you have. Advancement may be based on your experience and the time you've put in and if that's the case, a graduate degree really becomes more of a plus than a game-changer. Surveying the hiring outlook for your field and seeing how much growth potential there is can give you an idea of whether going to grad school is really a necessity.
3. Will I be able to manage the debt?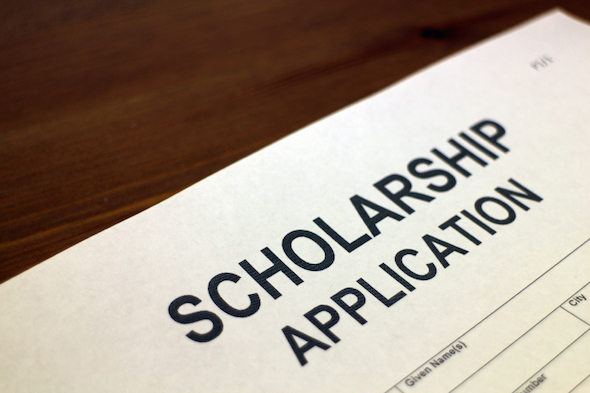 Perhaps the most important factor to consider is how taking on a large amount of student loan debt will affect your finances. If you're already earning a decent income in your current job, adding on an extra payment each month may not make much of a difference. On the other hand, if you're living on a tight budget, taking on another financial obligation such as graduate student loans could be disastrous.
Checking with your employer to see if they offer tuition assistance is one way to keep the debt to a minimum. You may also be eligible to have some of the debt forgiven if you're planning to go into a public service position. In certain fields- like nursing and law- employers may also offer private forgiveness programs. In addition, it's important not to overlook financial aid, grant programs, and scholarships for graduate school since these don't require you to pay any of the money back.
Related Article: 3 Step Guide to Preparing Your Personal Finances for Graduate School
Photo credit: © iStock.com/franckreporter, © iStock.com/Christopher Futcher, © iStock.com/Hailshadow