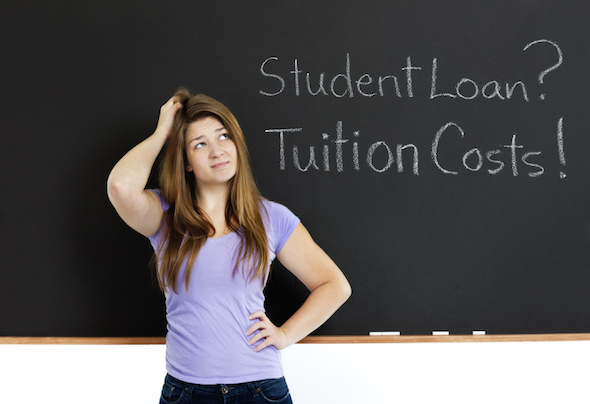 Student loan debt has reached epidemic proportions in the U.S., topping $1 trillion as of last year. Seven in 10 students graduated college in 2012 with student loans, and the average debt load was $29,400 per person. For grads entering the still-tight job market, being saddled with thousands of dollars in loans can be financially crippling. There is some hope, though: if you don't mind living on a shoestring for a bit longer, you may be able to ditch your debt that much faster by volunteering. How to pay off those student loans faster? Here's a look at some of the ways you can chip away at your debt.
Find out now: Can I afford my student loan payments?
Sponsored Volunteer Opportunities
SponsorChange launched in 2009 with the goal of increasing the national volunteer service rate and helping students reduce their education loan debt. The way it works is college grads with at least a bachelor's degree register through the site to become Change Agents. SponsorChange then looks at your education and skills in order to match you with a nonprofit.
As you volunteer your time, the organization connects with sponsors to raise money on your behalf. Once you've fulfilled your service commitment, SponsorChange sends the money to your student loan servicer. Currently, sponsored opportunities are only available in Pittsburgh, Chicago and Washington D.C., but the company has plans to expand the program to more cities across the country, which makes these opportunities a good option to repay student loan debt more quickly.

Crowdfund Your Debt Away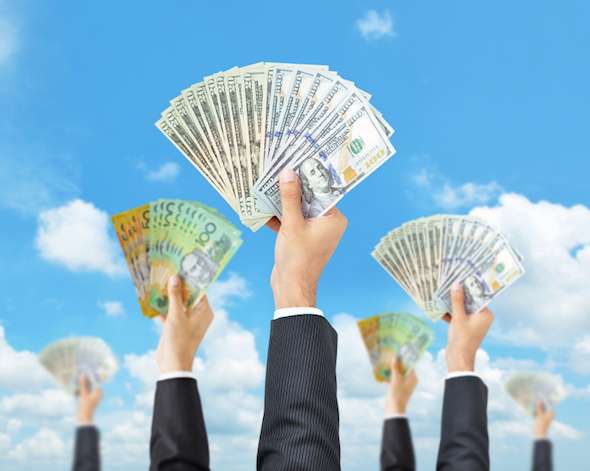 Over the past few years, crowd-funding has really taken off thanks to sites like GoFundMe and Zerobound is getting in on the action on behalf of debt-laden students. To get help through these programs, students have to register and create profile. From there, you can start a campaign with a specific fundraising goal and duration. Sponsors can contribute money to your campaign (paying off student loans), and there's no limit on how high you can set your goal.
Debt Default Help: Student Loan Rehabilitation
Students who register are expected to be actively volunteering while their campaign is going, and they're encouraged to provide regular updates on the site. Zerobound does offer a list of possible volunteer projects you can participate in, but you ultimately have the final say in where and how you spend your time. Once the campaign is done, the site transfers all the money your sponsors have contributed directly to your loan provider.
Check it out: Student loan calculator
Public Service Alternatives
If you've got a substantial amount of student debt, crowd-funding or sponsored volunteer opportunities may not be enough to make a dent. Committing your time to working in a public service position may be an option if you're interesting in getting a portion of your loans forgiven.
Under the federal Public Service Loan Forgiveness Program, graduates are eligible to have their remaining loan balance wiped out if they work full-time at a qualifying service organization and make 120 on-time loan payments. The kinds of agencies you can work for include federal, state and local government entities and organizations or tax-exempt non-profits. You may also eligible for forgiveness if you work for a private non-profit that provides emergency management, public safety, public health, public education or law enforcement services.
Healthcare professionals can also get relief through the National Health Service Corps, which provides up to $50,000 in student loan relief for graduates who commit to working in an under-served community for a minimum of two years. Teachers may qualify for a special grant program that provides up to $4,000 per year for educators who are willing to work at least four years at a school that serves low-income families.
4 Student Loan Mistakes You Can't Afford to Make
The Bottom Line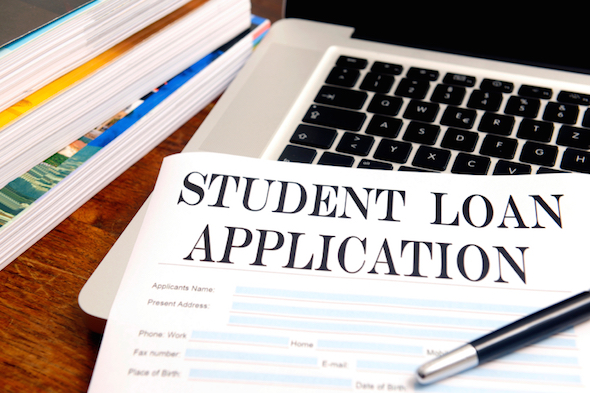 Obviously, there are pros and cons to all the options we've covered. Public service programs, for instance, usually require a much longer time commitment compared to crowd-funding or sponsored opportunities, and you have to follow the guidelines closely to make sure you quality. However, if you're pressed to pay off student loans or simply want to repay them early, you have to be willing to think outside the box. Chances are you won't be hitting the lottery anytime soon, so in the meantime, it may pay off to put your time to good use in order to start paying off those loans more quickly.
Photo credit: © iStock.com/YinYang, © iStock.com/Kritchanut, © iStock.com/mangostock