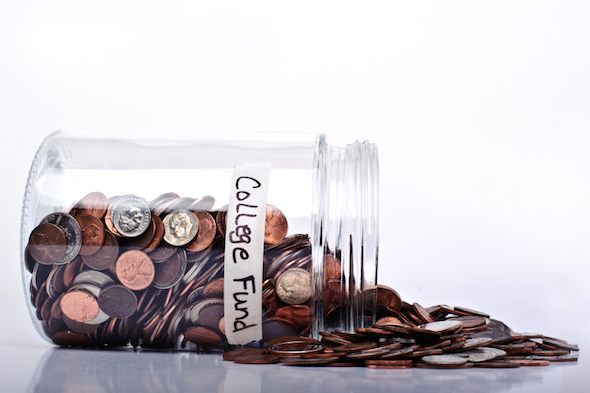 Studies continue to show that getting a college degree has positive effects on job opportunities and future earnings. That said, higher education is proving to become a luxury. With the cost of college continuing to rise, many may feel the only option is to turn to student loan debt to finance education. But if you are looking to save as much as possible to put yourself or your kids through college, there are some savings strategies that are better than others. What is the best way to save for college? There are several options out there that can be helpful. Read on to learn some tips.
Check out our free student loan calculator.
College Saving Guide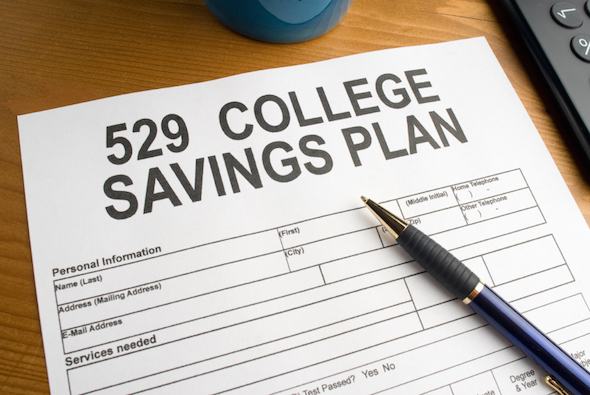 Having a strategy for how to save money for college is important – not only does it save you time but money as well. Here are just a few of the financial tools you can use to help you best save for college.
529 Saving Plans
Custodial Accounts
Coverdells
Prepaid Plans
IRAs
The 529 plans can be a good option for saving for college for your child. They are available in many states. These plans come with many benefits, the most valuable being that they enable your savings to grow without you paying taxes on that growth. The major appeal that comes with the 529s is that they are easy to access and have no limit on income. They also have no high limit when it comes to contributions.
Custodial accounts are another way in which you can save for your child's education. These accounts allow you to put aside money or assets in your minor's trustee account. It's important to note that these funds are not specially designated for college and the child can use them in any way they see fit.
Coverdell Education Savings Accounts (ESAs) are quite similar to the 529 plans. While contributions to these accounts are not deductible, the money deposited into them grows tax-free until distribution. Money in these accounts can be used for higher education but also elementary and secondary education.
Pre-paid plans vary by state and they come with benefits similar to 529 plans. However, these plans require that you buy them several years ahead of college. These savings accounts can be set up in brokerage firms and banks.
Individual Retirement Accounts, or IRAs, are mainly used for and discussed as part of a retirement strategy. But an IRA can be utilized for covering education expenses as well. There are traditional and Roth IRAs. Money is contributed to a traditional IRA before paying taxes and can usually be deducted from your taxes. You contribute money to a Roth IRA after paying taxes. Usually, if you take money out of an IRA before retirement (or before you turn 59 1/2), you will have to pay a 10% penalty. There is an exception if you are taking out money for educational purposes. If you are using the money for qualified higher education expenses (for things like tuition, fees, books and supplies), you do not have to pay the penalty. This is true if the money is being used for yourself, your spouse, your child or your spouse's child.
Related Article: 5 College Planning Mistakes Parents Can't Afford to Make
Strategy for Saving for College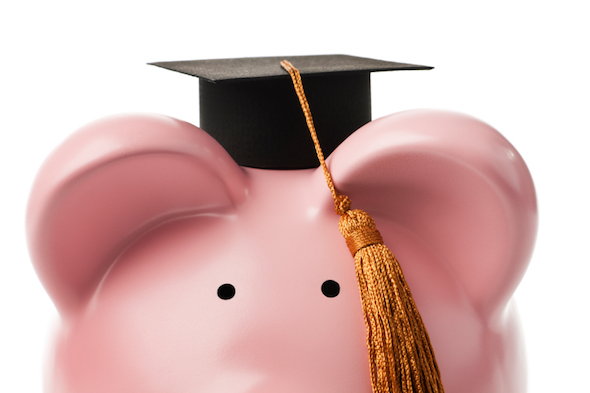 One of the mistakes people make when saving for college is failing to evaluate their college-saving strategy. Whether you plan to go to college in a year or send your child to college in 17 years, it's a good idea to look over your plan to make sure you are still on track to meet your goal.
Perhaps you want to pay for the entire first year of tuition or cover undergraduate through graduate school. To make sure you will meet this goal, it's important to evaluate your savings potential to cover the education and adjust the savings plan. How often you do this will depend on many factors including how regular your income is, how often you get raises, etc. In general checking in on your college savings plan once a year is a good start.
Evaluating your savings plan is truly the only way you can identify progress on your efforts. Usually, it's best to sit down with your family (or maybe your financial planner or accountant) and evaluate the past savings versus income and future needs. This is important as it helps you to identify whether or not the savings you have will cover for tuition, bearing in mind the increasing costs per year.
You therefore need to have projections and not really rely on the current college rates. Having a proxy school in mind can help you to figure out the potential costs of the college education. One of the major benefits of having an annual evaluation is that you can be aware of any shortfall and make adjustments ahead of time.
Find out now: What will it cost to go to school?
Photo Credit: © iStock.com/jbrizendine, © iStock.com/Kirby Hamilton, © iStock.com/YinYang