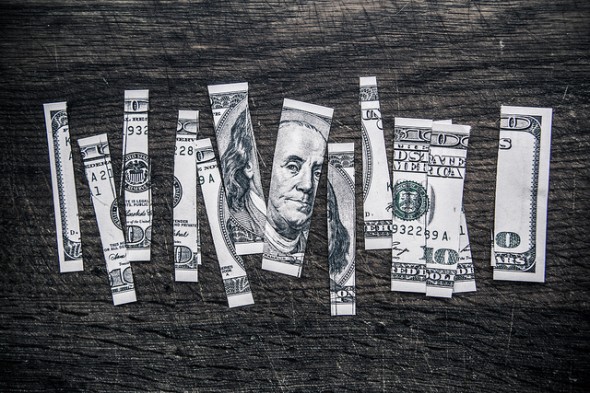 Borrowing money to pay for your education is a necessary evil for many students, and how quickly you pay it off can determine the true cost of earning a degree. Even though interest rates for student loans tend to be lower than those associated with other kinds of debt, it still adds up quickly if you're not careful. If you're trying to keep the amount of interest you pay to a minimum, here are five errors to avoid.
1. Borrowing More Than You Need
It may seem like a no-brainer, but all too often students fall into the trap of thinking they need to borrow the full amount they're approved for. They use the extra money to cover their living expenses, or just blow it on mindless spending without thinking about how it's going to affect their loan payoff or interest rates.
If you have to take out loans to get through school, the best thing you can do for yourself is only borrow what you need to pay for your education costs. Finding a part-time job or taking on a work-study assignment to fill the gap may take up more of your time, but it relieves some of the burden on your wallet once it's time to start paying the money back.
2. Not Making Interest Payments While You're in School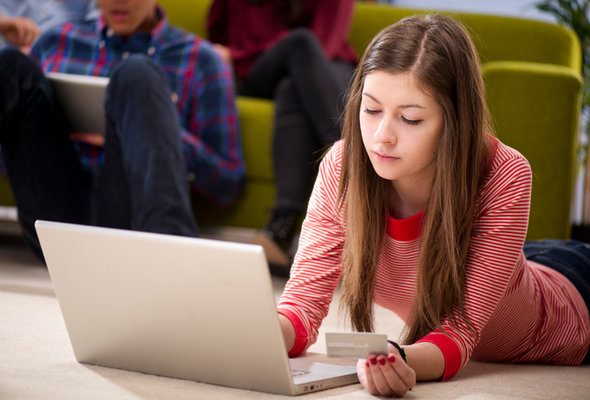 For most students, college is an exercise in living on a shoestring, but if you're able to squeak out a few extra dollars here and there, you should be using them to knock out some of the interest on your loans. While no payment is required on federal loans when you're in school or during the grace period after you graduate, the interest continues to capitalize. By the time you've completed your degree, your balance may have increased by several thousand dollars just in interest alone. Paying even $50 a month can make a nice dent in what you owe over the long haul.
3. Using Forbearance Unnecessarily
Forbearance provides student borrowers with temporary relief when they're not able to make payments towards their loans. In most cases, however, the interest continues to accrue even though no payments are due. Unless you have a severe financial hardship that prevents you from paying anything at all, putting your loans in forbearance pretty much guarantees that you'll owe more once payments resume. If you do have to go into forbearance, though, you should still try to pay something towards the balance each month to minimize the interest charges.
4. Dragging Out Your Loan Payoff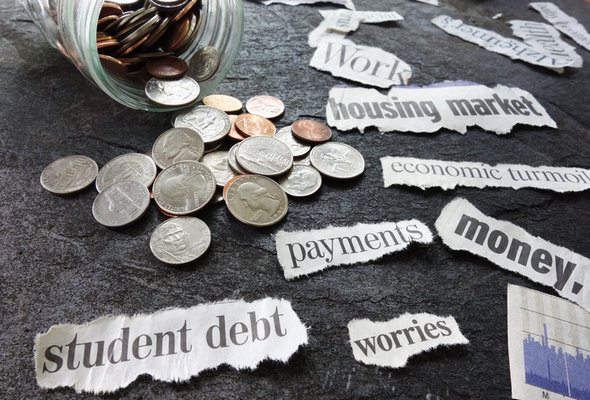 Under the standard, graduated and income-sensitive repayment plans, borrowers can pay off their federal loans in 10 years. With the standard plan, your monthly payments are higher, but you won't pay as much in interest over the life of the loan. The graduated and income-sensitive plans are a little more expensive since the payments can fluctuate, but they're still less expensive compared to other repayment options.
Opting for income-based repayment, or the "Pay As You Earn" plan, drops your monthly payments, which can give you more breathing room in your budget. But there's a price. Under these plans, the repayment period lasts 25 years, so even though you're not paying as much each month, you're still going to end up shelling out more in interest. Even worse, you may have to pay income tax on any amount of the loan that's forgiven after the 25 years are up.
5. Not Shopping Around for the Best Refinancing Rates
If you've taken out multiple federal or private student loans, consolidating them can lower your monthly payment and reduce the total amount of interest you'll pay. When you're looking into refinancing, the number one mistake you want to avoid is not doing your homework.
Interest rates can vary greatly from one lender to the next, as some companies only allow you to refinance at a variable rate while others also offer fixed-rate loans. When you're comparing refinancing options, you need to be clear on what the rates are and how long the repayment period is to determine which one is the least expensive.
If you want more help with this decision and others relating to your financial health, you might want to consider hiring a financial advisor. Finding the right financial advisor that fits your needs doesn't have to be hard. SmartAsset's free tool matches you with top financial advisors in your area in 5 minutes. If you're ready to be matched with local advisors that will help you achieve your financial goals, get started now.
Photo credit: flickr, ©iStock.com/sturti, ©iStock.com/zimmytws