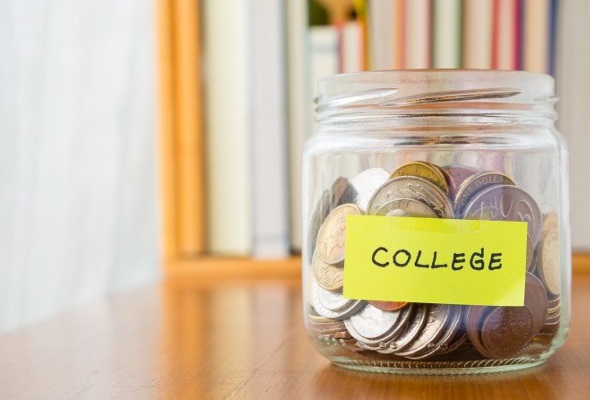 Opening a 529 college savings account can be a smart way to tackle rising tuition costs while scoring some tax breaks in the process. Every state offers at least one 529 plan and you can participate in any of them, regardless of which state you call home. In fact, there are some situations where choosing another state's plan may be the more attractive option. If you're debating which 529 account to put your money into, check out these tips to help make choosing one a little easier.
Check out our student loan calculator.
1. Check the Tax Benefits for Your State's Plan
While you can't get a deduction from contributions to a 529 college savings plan at the federal level, a number of states offer a write-off or tax credit for residents who are diligent about squirreling away money for college. Generally, however, you have to contribute to the plan that's set up for the state you live in to take advantage of these benefits. Fewer than 10 states allow residents to get a tax break for contributions made to another state's plan.
How to Give Money to Students and Avoid Gift Tax
2. Consider the Contribution Limits
Since it's left to each state to administer their 529 plans, the amount you can contribute to each one over your beneficiary student's lifetime varies. If you plan on saving as much as possible, you'll want to see how each state's plan compares in terms of how high the cap is on contributions.
It's important to keep in mind that the lifetime contribution limit is different from what you can put in each year. For 2015, you could gift up to $14,000 per child without getting hit with the gift tax. Married couples who file a joint return can double their gift to $28,000. In some cases you might be able to front-load the account, meaning that you can contribute up to five times the annual limit all at once. But then you won't be able to add anything else to the plan for five years.
3. Compare Each Plan's Performance
Generally, you have a decent mix of mutual funds to choose from with a 529 plan, but what's offered is going to be different depending on the state. If you've narrowed your choices down to two or three plans, it's a good idea to look closely at how they've performed historically to see which one offers the highest rate of return. Ideally, you probably want to choose the plan that has the most potential for growth over the long-term, especially if you've got a decade or more left to save for college.
5 Smart Ways to Spend Leftover 529 Plan Money
4. Don't Forget About the Fees
Like any other type of investment account, there are certain fees that you'll have to pay to your plan administrator for managing your account. Some of the things that can eat into your returns include administrative fees, annual maintenance fees and paper statement fees.
On top of these nickel-and-dime charges, you also have to factor in the expense ratio on the plan's investments. The expense ratio is calculated as a percentage of the total assets included in whatever fund you've invested in. This money goes toward covering administrative or management expenses. Despite these potential drawbacks, for many a 529 plan is likely a better alternative to taking out a massive amount of money in the form of student loans.
The higher the expense ratio, the higher a particular fund is going to cost. When you're looking at state plans, it's important to consider how the expense ratio balances out against things like a potential tax break or the plan's historical performance. It likely wouldn't make sense to choose an out-of-state 529 account that gets great returns if a big chunk of it is going to get eaten up by fees.
Photo credit: ©iStock.com/vinnstock