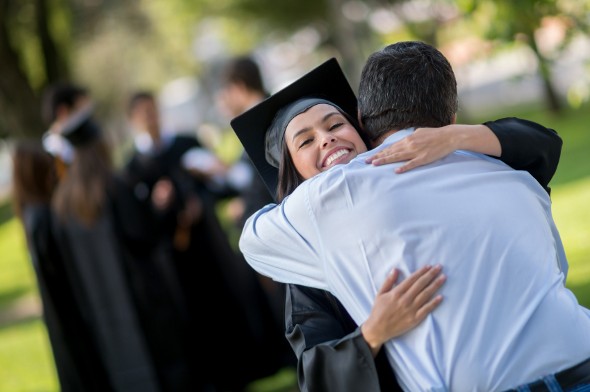 Graduation season is currently in full swing and for quite a few college students, that means it's time to prepare to face the music when it comes to dealing with their student loans. Since the average student loan debt is approaching about $30,000, new grads probably can't afford to waste any time in coming up with a concrete strategy for paying all of it off.
Check out our student loan calculator.
With all the stress of trying to find a new job or rent a first apartment, it's easy to let your loans get lost in the shuffle, but that's not a mistake you want to make. Here are the most common problems new grads face when they put their loans on the backburner.
1. Drawing a Blank on What You Owe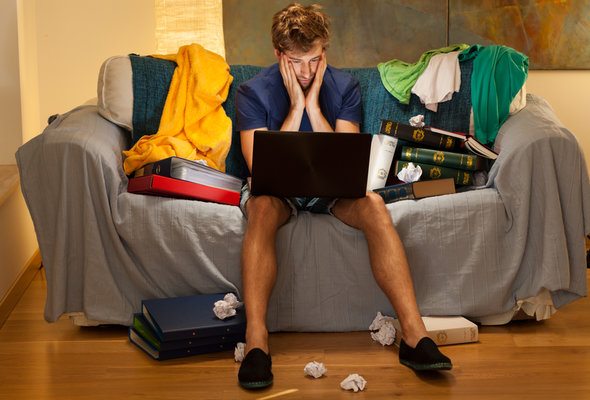 If you've been keeping your nose stuck in textbooks for the past four years while blindly signing off on your loan documents each semester, you might have no idea how much debt you've racked up. Getting that first statement from your loan servicer post-graduation can come as a nasty shock, leaving you feeling completely overwhelmed.
Before the ink dries on your diploma, it's a good idea to add up exactly how much you've borrowed over the years. If you've got multiple loans, the easiest way to do it may be to sign up for a loan aggregator service, which lets you see all of your balances in one place. Once you've got a final number, you can begin mapping out your repayment plan.
5 Ways to Pay Off Student Loan Debt Quicker
2. Getting Stuck With the Wrong Repayment Plan
In an effort to make student loans more manageable for borrowers, lenders have introduced repayment programs that can reduce your monthly payments. On the federal side, for example, you've got plans like the Income-Based Repayment option and Pay As You Earn.
If you took out federal loans, you're automatically put on the standard 10-year repayment plan right out of the gate unless you pick something different. While this plan will help you pay your loans off within ten years, it also means you'll have a higher monthly payment. If you're still on the hunt for a job or you're employed but not making a lot, looking into another repayment option can give you some breathing room until you're bringing home a bigger paycheck.
3. Paying More Interest Than You Need to
Like most other types of debt, student loans require you to pay interest on what you borrow. The rates for federal loans taken out after July 1, 2014 currently range from 4.66% to 7.21%, but private loan rates can go above 18%. If you've got more than one loan, some of them may be costing you more than others.
Thinking that you're stuck with the rates you're paying can be a costly error. Fortunately, you can consolidate your federal loans or refinance private loans to try and score a lower interest rate. It's important to keep in mind, however, that private loans can't be consolidated with federal ones.
4. Damaging Your Credit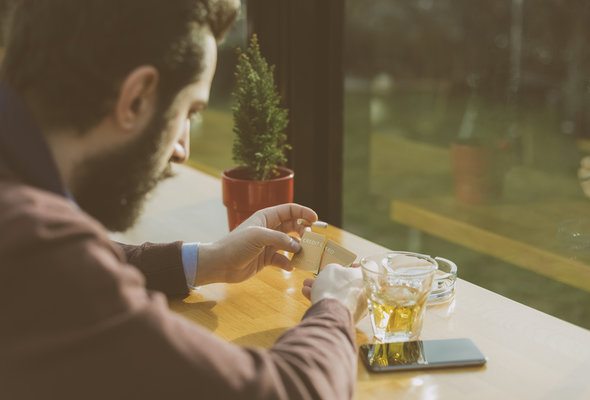 If a move is in the cards after graduation, forgetting to update your address with your loan servicer is probably one of the worst things you can do. When you're not receiving your statements each month, it's easy to overlook the fact that a payment is due. By the time you get caught up, the damage could already be done in terms of your credit score.
Related Article: How to Build Credit Fresh Out of College
Your payment history accounts for 35% of your FICO score, which is the score most lenders use when making credit approval decisions. Even one late payment can seriously ding your credit, so it's worth it to take a few minutes to make sure your information is accurate.
Photo credit: ©iStock.com/andresr, ©iStock.com/KatarzynaBialasiewicz, ©iStock.com/Martin Dimitrov