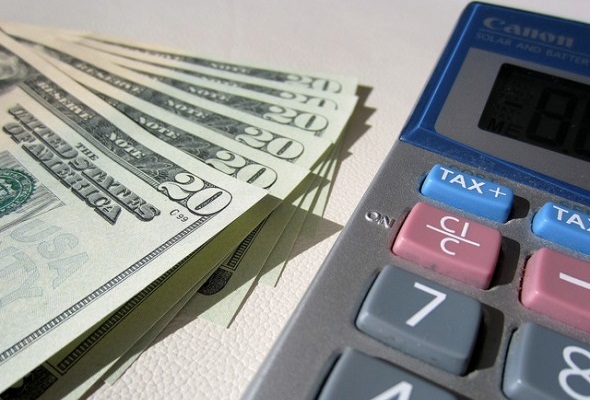 When you're trying to get your business idea off the ground, you need to make sure every penny counts. Having your idea bankrolled by investors with deep pockets would certainly work to your advantage but for most young entrepreneurs, the reality is a much smaller budget. If you only have a set amount of cash to work with for your startup costs you may need to get a little creative in order to stretch those dollars. The good news is there are some smart strategies you can use to get your new venture up and running without breaking the bank.
1. Save on Equipment and Supplies
Whether you're planning to set up shop in a rented office space or your mom's basement, you'll need some basic supplies to get the ball rolling. While it's tempting to spend a lot of money buying the latest and greatest thing, opting for used equipment can save you money without having to sacrifice quality. Buying used is also a smart move if your business idea doesn't pan out, especially if you're purchasing specialty items that may be difficult to resell.
Renting office furniture or equipment is another alternative when you're working on a shoestring budget in terms of startup costs. Depending on what you need, you can get anything from copy machines to filing cabinets for a fraction of what it would cost you to buy. Once your business begins to pick up steam, you can reevaluate whether buying is the better investment.
2. Learn to Barter
Establishing relationships with other entrepreneurs is an important step towards building a successful business. Bartering services or goods is an inexpensive option for getting the things you need for your startup while expanding your professional network at the same time.
Setting up a profile on LinkedIn is an easy way to begin connecting with other business owners and it gives you a chance to spotlight your startup. You can also try reaching out to businesses in your area to see if any are interested in establishing a mutually beneficial bartering relationship. Just remember that bartering, like any other interaction, requires a high degree of professionalism. How well you represent yourself and your business can go a long way towards helping you build a solid brand.
3. Ask for Discounts
When it comes to things like software, marketing and website design free or low-cost products and services aren't always best. While the cost may be affordable the end product may not the quality you're looking for, which could end up reflecting poorly on your business.
Instead of trying to get out as cheap as possible, you might be better off trying to score a discount on higher-end products. A quick Internet search will yield a number of sites that offer B2B discounts on things like printing, phone services, cloud services and equipment. It's also worth a shot to reach out to vendors in your area to see if they'd be willing to cut you a break since you're just starting out. You may also be able to snag discounts for belonging to certain groups, such as your college alumni association or a local small business organization.
4. Minimize Overhead
When you're working with limited funds it's important to keep your operating costs as low as possible at the outset. Sharing office space or even launching from home is less expensive than leasing commercially and it gives you more flexibility if things don't work out. Instead of spending thousands of dollars on a marketing campaign, look for free or inexpensive ways to build buzz around your startup. Consider hiring interns or using virtual assistants to keep your staffing costs low until the business builds up steam.
In addition to keeping your startup costs down, you may also want to minimize your personal living expenses as much as possible. That may mean getting rid of your car and choosing public transportation, cutting cable and dinners out or moving to a cheaper place. Keeping your personal costs down as low as you can may free up additional cash for your business.
Having a solid plan in place for managing your startup costs can go a long way towards ensuring your success. It may require some sacrifice in the beginning but it'll be worth it once your business takes off.
Photo Credit: 401(k) 2012