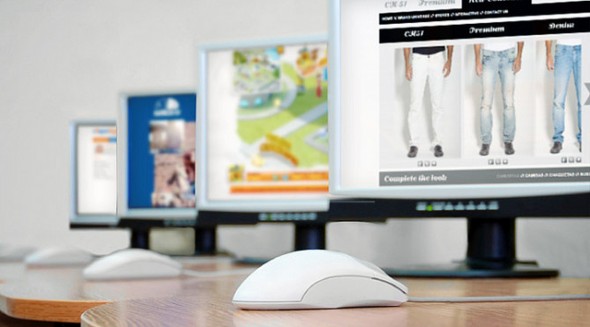 Creating a professional web design for a small business or a start-up company can be very expensive and intimidating. General simple web design can often cost around $2,000. There's nothing wrong with spending that kind of cash (or even more). If you get a good design company it will probably look great. If that kind of cash just isn't in your budget, there are several great tips to getting an inexpensive (but still great!) website.
Find out now: Is it better to buy or rent?
Web Design Templates
There are many reasonably priced companies that have a pretty sizeable library of design templates. While the designs have some customizable features, they have a lot of pre-set design. Most often, using a design template can cost half of what a custom designed website will cost. You can definitely get a fully functioning web design for around $500. Using a company like WordPress offers a great variety of templates and designs. They have also additional features and plugins (for an additional cost) for a variety of needs including eCommerce carts and social media widgets.
Related Article: 4 Cheap and Simple Marketing Tips Anyone Can Use
Interns Are Great
Creating a website for a small business is great experience for a student or intern. Don't underestimate the quality of work a talented intern can produce. It can be a great project for the intern to improve on web design skills and an inexpensive way for you to get a website. Using student labor can also help with really innovative design ideas, and students are usually ahead of the curve with the latest technology trends.
Trade Your Services
What do you do or sell that you could trade for website design? What do you have that somebody else needs or skill set that could be an asset to another company? Find out if you have skills to trade for the web design services you need. If you work for a non-profit, getting the design work donated might be easier than you think. There are always bigger companies that are willing to offer up some of their services to help out in the non-profit sector. If you're a high profile non-profit, many companies may just want to have their name associated with your work.
Create Your Own Site
This might be the best time to get a little tech savvy yourself. Most design companies with templates are quite easy to work with. You can create something simple but functional. You can use it short term until you get the money to hire a more professional design company or you may find you like it for the long haul.
Bottom line, you don't have to spend a ton of money to create a simple web site that will get your small business off to a good start.
Related Article: 5 Reasons Your Business Needs a Mobile App
Photo Credit: flickr.com/photos/smdigitalusa/