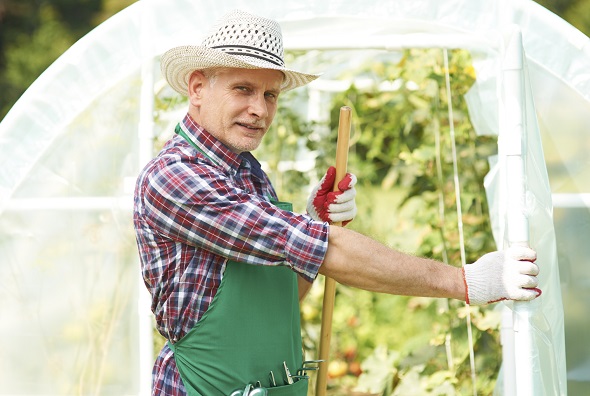 It's called a worktirement and it's becoming increasingly common. Instead of leaving the workforce entirely sometime in their 60s, many seniors are continuing to work (at least part-time) well into their 70s and 80s.
There are the obvious benefits to a worktirement like having an additional source of income to go along with Social Security disbursements and IRA or 401(k) withdrawals. (Unfortunately, for a significant number of seniors this additional income is a necessity and not a luxury.) Equally important for many seniors, however, is the structure and purpose provided by remaining a part of the workforce.
Try SmartAsset's super-smart 401(k) calculator.
To find the best cities for worktirement, SmartAsset looked at ten separate metrics, including data from our Best Places to Retire study and four additional metrics to gauge the job market seniors face in each city. We consider things like the unemployment rate among seniors seeking a job, the average annual housing costs in each city and the number of doctor's offices per 1,000 residents in each city.
We looked at nearly 500 of the largest cities in the U.S., assigning each a score from 0 to 100 based on its performance across these ten metrics. (Read more about our methodology below.)
Key Findings
South Dakota rates well. With a booming job market and a senior-friendly tax environment, South Dakota is a good choice for seniors who plan to work through retirement. Rapid City ranked first overall, while Sioux Falls came in 5th.
Home is in the Heartland. Along with the aforementioned South Dakotan locales, the rest of the top 10 was dominated by cities in America's interior. Texas had three in the top ten (and six in the top 15), while Tennessee had two.
Low taxes light the way for retirees. While taxes were just one of the ten metrics we considered, many of the top cities in our study are in income-tax-free states. Why? One reason may be that retirees tend to gravitate toward these states, which leads to the development of more infrastructure and amenities to support retirees.
The Golden State: not so Golden. Zero of the top 40 cities for a working retirement are located in California, despite that the state is home to some 12 percent of the US population. The state is hurt by its high housing costs and relatively high tax rates.

Rapid City, South Dakota
The second largest city in South Dakota, Rapid City lies against the eastern slopes of the Black Hills, just miles away from Mount Rushmore. That is one of several attractions that makes Rapid City a big draw for travelers from across the country and many find themselves charmed by this western town.
Are you on track for retirement? Try SmartAsset's free retirement calculator.
Seniors who plan on working part- or full-time during their retirement should not have a hard time finding a job in Rapid City. The unemployment rate among seniors in the City of Presidents is just 0.9%, fourth lowest among the 494 cities in our study.
Additionally, Rapid City has the fifth lowest effective tax rate of any major U.S. city, with an effective tax rate of just 6.7% on a retiree earning $42,000 per year. South Dakota has no state income tax and its sales taxes are relatively low, totaling just 6% in Rapid City.
Tyler, Texas
The cultivation and processing of rose bushes is a major industry in Tyler, which is known as the Rose Capital of the World. In fact, the Tyler Rose Garden is the largest rose garden in America. For seniors who are looking to work during retirement, Tyler is a good choice. The east Texas city has a senior unemployment rate of just 3.5%, about half the national average. The city's median annual housing costs of about $10,000 is $3,500 less than the average among the cities we considered.
Johnson City, Tennessee
The single largest expense most seniors have to deal with is housing. Housing costs take a larger bite out of the average senior's budget than transportation, food and even medical care. That's one of the reasons Johnson City is such an appealing destination for seniors. Median annual housing costs in Johnson City total just $8,184. This is 16th lowest of any city in SmartAsset's study. Seniors who plan on working past retirement age will also enjoy a senior unemployment rate of just 3.8% in Johnson City.
Victoria, Texas
Victoria is located near the Gulf of Mexico in southeast Texas. Thanks to its low latitude, the weather in Victoria is nearly tropical. The average monthly high bottoms out at about 63 degrees Fahrenheit in January.
That's great news for seniors who don't want to deal with snow or ice and the tax-environment in Victoria is just as friendly as the weather. The effective tax rate for a senior earning $42,000 while working part time in Victoria would be just 7.6%, which includes sales and property taxes. That's the 46th lowest rate in SmartAsset's study (out of 494 cities).
Sioux Falls, South Dakota
The second South Dakota city to rank as a top ten city for a worktirement, Sioux Falls offers working seniors low income taxes and low unemployment. The unemployment rate among seniors in Sioux Falls is just 2.2%, 20th lowest among the cities we averaged.
Billings, Montana
Montana is one of just 13 states that taxes Social Security income. For that reason, the total effective tax rate we calculated for a senior earning $42,000 in Montana was 12.6%, far higher than the rate in most other places. However, what ground Billings loses on its state and local tax structure, it regains on quality of life and the economy.
Working seniors in Billings benefit from one of the strongest regional economies in the country. The unemployment rate among seniors in Billings is just 2.3%, 22nd lowest in the nation. Likewise, the number of recreational opportunities for seniors in Billings ranked as the 22nd highest. There are about 1.25 recreational facilities or businesses for every 1,000 residents.
Knoxville, Tennessee
Knoxville is located in eastern Tennessee, near the edge of the Smoky Mountains. It is home to the University of Tennessee's flagship campus and one of the largest football stadiums in the country. Neyland Stadium has a capacity of 102,455. Knoxville rated well across the board in SmartAsset's analysis, ranking in the top 200 (out of nearly 500 cities) for each of the 10 metrics we considered.
Abilene, Texas
While many seniors hold a job through their retirement years out of financial necessity, it is becoming increasingly common for seniors to seek part-time employment even when their retirement finances are on stable ground. However, those same seniors may get quickly discouraged if finding a job proves too difficult.
That's why a place like Abilene may be perfect for a working retirement. The city's senior unemployment rate is just 1.6%, seventh lowest in the United States. That essentially means that almost every senior in Abilene who wants a job, has one.
Roanoke, Virginia
As the only city east of the Appalachians to rank in the top 10 in SmartAsset's study, Roanoke is – officially – the best East Coast city for worktirement. The unemployment rate for seniors in Roanoke is just 3.9%, well below the national average. Meanwhile, housing costs in Roanoke average just $9,372 annually. Compare that to other cities in the east such as Washington, D.C. ($17,508), Charleston, S.C. ($13,632) or Atlanta ($12,972).
Scottsdale, Arizona
The West's Most Western City has long been a popular destination for seniors, thanks to its balmy weather and easy-going culture. Scottsdale ranked in the top 50 (of 494 cities) for all five of the metrics we used to gauge the general quality of life, including ranking 11th for seniors as a percentage of the population (20% of the population in Scottsdale is age 65 or older).

Data and Methodology
For retirees who want to stay on the job, the calculation of where to live during retirement can look a little different. While it's still important to have access to high-quality health care and good recreational opportunities, the job market is also a consideration.
To find the top cities for a worktirement, SmartAsset combined data from our Best Places to Retire study with job market data for the 494 largest cities in America. Specifically, we introduced four metrics reflective of the job market for seniors: the unemployment rate for persons aged 60+, the overall unemployment rate, the average annual housing costs in each city and the median household income of households in which the primary earner is at least 65 years old.
We ranked those four factors along with the six factors used in SmartAsset's Best Places to Retire study: doctor's offices per 1,000 residents, retirement communities per 1,000 residents, recreational amenities per 1,000 residents (those three metrics are aggregated in the table above, under "social and health amenities per 1,000"), total senior population, senior population percentage and the expected tax rate.
(We calculated the tax rate in each city using SmartAsset's tax calculator, assuming total annual income of $42,000, with half coming from work, $16,000 from Social Security and $5,000 from investments.)
Lastly, we calculated an average ranking across all ten of these factors, weighting all factors equally except the total housing costs in each city and the senior unemployment rate in each city. We gave both of those factors double weight. We then assigned each city a score from 0 to 100 based on this average ranking: the city with the best average ranking received a perfect 100 and the city with the worst average received a zero.
Our data comes from the U.S. Census Bureau's County and Zip Code Business Patterns databases, the U.S. Census Bureau's American Communities Survey and Avalara.
Questions about our study? Contact us at blog@smartasset.com.
Photo credit: ©iStock.com/gpointstudio