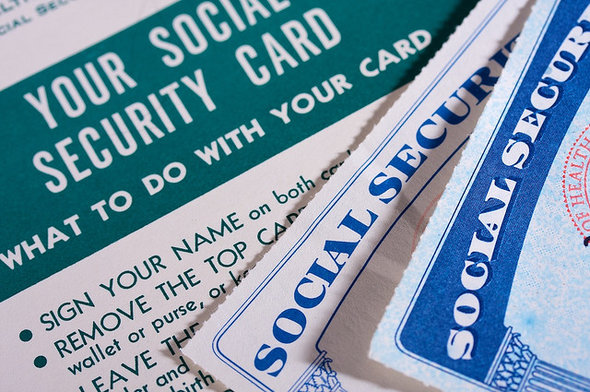 From the time you started working and got on a payroll, you've been paying into the Social Security system. It's a bit like the American government trust fund that you've been expecting to tap into once you retire. Over the past decade, there have been a number of reports that the so-called "trust fund" is diminishing, and those who are paying into it won't be able to reap any of its benefits once they retire. Here are the top 5 social security facts anyone nearing retirement must know.
Find out now: How much do I need to save for retirement?
Who Gets Social Security?
If you've met the basic requirement of making at least $4,800 annually, you're eligible for benefits. You also must have paid into the system for at least 10 years. The few exceptions are federal employees who starting working before 1984 and railroad workers who pull benefits from a separate federal system.
How Much Will You Receive?
The Social Security Administration bases each person's benefit check on a set of calculations. These calculations take inflation into account, as well as how much money you made in your lifetime, or how much you paid into the system.
The final calculation is based upon the age at which you choose to retire. You will not receive Social Security benefits before the age of 62. Every month after the age of 62 and up to the age of 70 that you delay pulling your benefits, your benefits increase.
Spousal Benefits
Spousal Social Security benefits can get a bit tricky. If you were married at least 10 years prior to your divorce and you never remarry, your ex-spouse is entitled to 50 percent of your benefits. The catch is that they cannot collect their portion of your benefits until you retire.
Another rule of spousal benefits is that a widower can receive either half of their spouse's benefits or their own benefits, depending on which is higher, but they cannot draw on both benefits.
Will There Be Any Money Left?
The Social Security Board of Trustees' 2014 report revealed that if no changes were made to our current system, Social Security as we know it will go broke. Without any changes or additional contributions from tax-payers, the Social Security Administration will be unable to process regular payments to retirees after the year 2033. It's estimated that about two thirds of the projected payments will be paid through 2089 before all the money runs out.
So Where's All the Money?
This trust fund that is Social Security is essentially a big piggy bank for our government. After all beneficiaries are paid, the remainder funds the U.S. Treasury bonds. Those bonds are used to pay for things such as federal roads and highways, as well as other infrastructure projects.
A few of the recommended changes that would ensure benefits to future generations are:
Reducing the amount of benefits future and current retirees receive by 17.4 percent.
Tax-payers contributions rising by 2.8 percent, up from its current 12.4 percent.
Anyone retiring after 2014 taking a 20.8-percent cut in benefits, allowing current beneficiaries to keep their existing benefits.
Although the future state of our Social Security system is uncertain, knowing what benefits you are entitled to regardless of any changes is important for anyone planning and saving up for retirement.
Photo credit: flickr