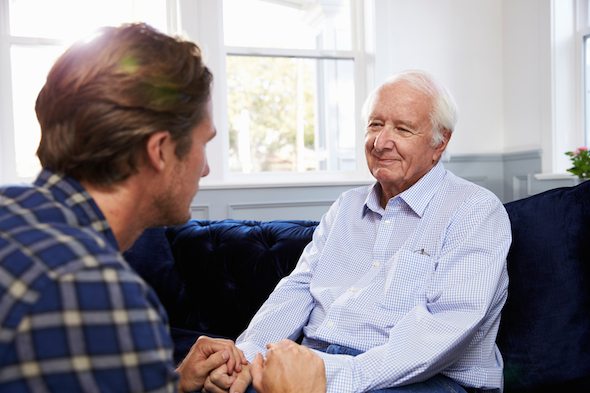 Cutting the apron strings is an important rite of passage for many parents but one thing that many of them fail to do is cut the purse strings while they're at it. According to a recent survey, 6 in 10 Americans provide financial support to their adult children and in doing so, they may be putting their retirement security at risk.
Check out our retirement calculator.
Establishing some clear guidelines with your kids is a must if you don't want to shortchange your own savings. But it's often easier said than done. If you're headed towards retirement with adult children in tow, here are the three top tips to make sure it doesn't put your finances in jeopardy.
1. Know Your Financial Priorities
It can be hard to tell your kids no when they ask for money, but you and they need to understand what's truly important. Experts recommend prioritizing saving for your own future retirement over putting your children through college or helping them buy a home. There are dedicated loans for college tuition and home purchases, but not for retirement expenses.
If you've been bankrolling your adult children at the expense of your savings, it's important to ask yourself what kind of return you're getting for your investment. Giving your children money to cover their needs or the needs or your grandchildren can come with a high price tag if it prevents you from reaching your own goals.
2. Be Firm About What You Will (and Won't) Help With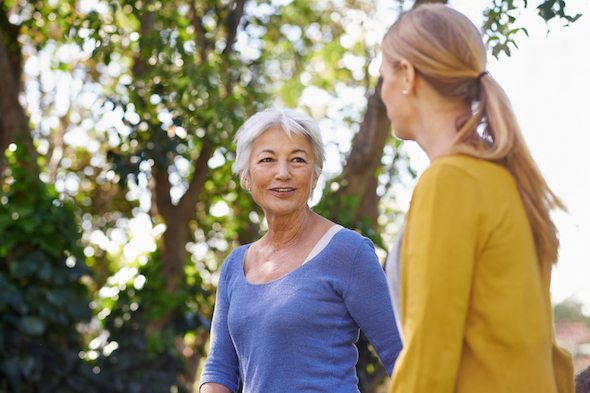 Drawing a line in the sand is difficult as a parent but it's important if you don't want adult children draining your bank account. If you've agreed to offer help to your kids, they need to know that it's not a free for all. Putting certain things off limits, such as buying your kids a new car or financing a vacation to Europe, can be a good start. From there, you can create additional boundaries to protect yourself.
For example, if they ask for help with paying for college you would need to figure out beforehand how much you're willing to pay and what you can realistically afford. If they're asking for 100 percent of their tuition but you can only afford to cover 30 percent of the bill, it's important not to endanger your own finances by racking up debt on their behalf to fill the gap. While you may not be fond of the idea of having them take out student loans, it is generally a better option than wiping out your entire nest egg so your student can graduate debt-free.
Check out our student loan calculator.
3. Get It in Writing
While it may seem a bit extreme, drawing up something in writing when lending money to an adult child can hammer home the seriousness of what it is you're doing. If instead of giving them money outright to buy a house you lend them the cash, your kids can see in black and white what it is they owe. You can also use a contract to set parameters for making payments and whether or not they'll be charged interest.
Treating the loan like a business transaction instead of keeping things personal shows your children that you're serious about getting the money back. The goal is not to be harsh with your kids but rather to show them that debts, even when owed to family members, have to be repaid.
Related Article: 5 Tips for Lending Money to Family and Friends
The Bottom Line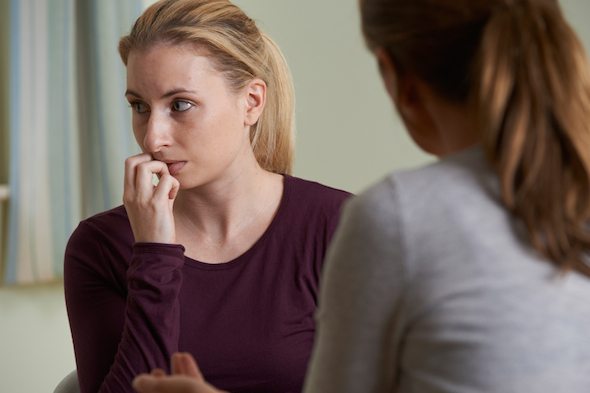 At some point, parents have to decide how much is enough when it comes to money and their children. There's a big difference between lending a hand every so often and being a financial enabler. Deciding how far you're willing to extend yourself is a must for keeping your own finances firmly in the black.
If you need help determining your financial priorities or setting a financial boundary, talk to a financial advisor. A financial advisor can help you identify your financial goals and assess your full financial situation. A matching tool like SmartAsset's SmartAdvisor can help you find a person to work with to meet your needs. First you'll answer a series of questions about your situation and goals. Then the program will narrow down your options from thousands of advisors to up to three registered investment advisors who suit your needs. You can then read their profiles to learn more about them, interview them on the phone or in person and choose who to work with in the future. This allows you to find a good fit while the program does much of the hard work for you.
Photo credit: ©iStock.com/monkeybusinessimages, ©iStock.com/PeopleImages, ©iStock.com/Highwaystarz-Photography