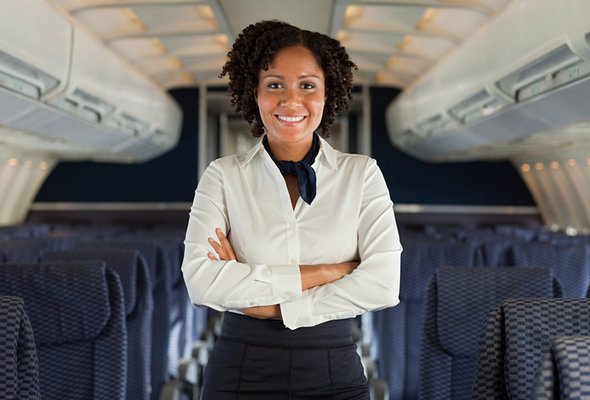 The median pay for a flight attendant was $56,000 in 2018, according to the latest data by the Bureau of Labor Statistics (BLS). That figure climbs above the national average. You'd likely need just a high school diploma to become a flight attendant. But you need to meet certain requirements before you become one. We'll cover all you need to know about entering the field and how much you can expect to earn. And as you think of navigating the friendly skies and your finances, consider getting a financial advisor to help.
Salary of a Flight Attendant: The Basics
The median pay for flight attendants in May 2018 was $56,000. However, there is a wide gap between the lowest and highest earning flight attendants.
BLS data shows that the lowest 10% earned less than $28,950. Meanwhile, the highest-earning 10% made more than $80,870.
Most flight attendants also receive "per-diem" pay (or pay per day) in order to cover some of the on-the-job expenses. The rate of pay varies widely, but you can expect the bonus to be bigger at major airlines. PayScale, a compensation research company, reported that flight attendants at the regional airline SkyWest earn $1.95 per diem for every hour. At the same time, flight attendants with United Airlines earn $2.20 per diem for each hour on a domestic flight or one heading to Canada, Mexico, Central America and the Caribbean. Those on international flights can expect an extra $2.70 per hour.
Where Flight Attendants Earn the Most
According to data compiled through the Occupational Employment Statistics (OES), flight attendants made the most in Florida. The annual mean wage for flight attendants in that state was $62,610 in 2018. On the other hand, that figure dips to $48,960 for flight attendants based in New York. Below, we break down some data by state.
Flight Attendant Pay
State
Employment
Annual Mean Wage
California
15,920
$51,990
Texas
15,390
$58,820
Illinois
10,630
$53,220
New York
10,480
$48,960
Florida
8,650
$62,610
Becoming a Flight Attendant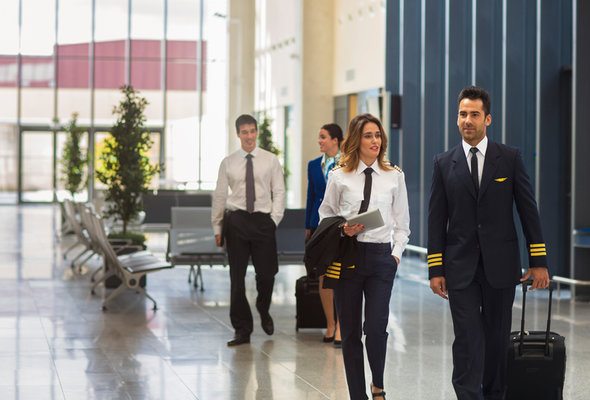 Becoming a flight attendant doesn't take years of costly higher education. Some people become flight attendants with only a high school diploma, but many have a college degree or have taken some college classes. Regardless of your educational credentials, it will help you become a flight attendant if you have some customer service experience under your belt.
If an airline hires you as a flight attendant, the airline will take responsibility for your training, which will culminate in your certification by the Federal Aviation Administration (FAA) after you pass an exam. You'll have to meet vision, height and, in some cases, medical standards, as well as submit to a background check.
According to the BLS, you need to meet the following requirements to become a flight attendant.
Be at least 18-years-old
Have a valid passport
Be eligible to work in the United States
Have at least 20/40 vision
Meet height minimums and other requirements set by individual airlines
In addition, most flight attendants have one-to-two years of experience in the customer service industry before earning their first jobs in the field. Many have worked at restaurants, resorts and hotels.
But once you get your foot through the door, you can expect to complete your training within three-to-six weeks before becoming FAA certified. This training typically covers the following:
Learning emergency protocol such as evacuating aircraft
Administering first aid
Learning about flight regulations
Furthermore, you can expect to undergo multiple certification exams. One is needed for each type of aircraft you'd be working on. Most flight attendants are also part of a union.
What Does a Flight Attendant Do?
As a flight attendant, you'd be responsible for helping keep passengers safe and comfortable during their flights.
Flight attendants usually fly 75 to 100 hours a month. They also spend about 50 hours on the ground as they prepare flights, write reports and wait for planes to land. And they spend several nights a week away from home.
Bottom Line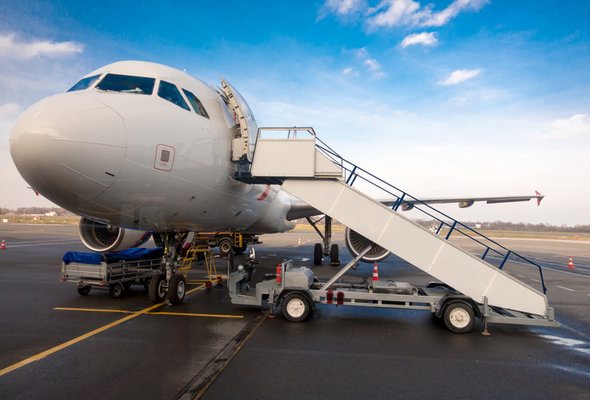 Many who become flight attendants do so for the lifestyle, not the salary. They find ways to make it work on a small salary – such as by sharing crash pads with other flight attendants and pilots to save on housing costs. Most flight attendants are represented by unions, which helps provide a measure of security for the jobs and benefits of flight attendants. For many, the travel and benefits that flight attendants enjoy are added bonuses of the job.
Tips on Becoming a Flight Attendant
You'd likely receive some rewarding benefits as a flight attendant, so it's a good idea to make the most out of it. You can use our 401(k) calculator to see how much you should save to meet your retirement goals.
As a flight attendant, you might be working at odd hours and you'll be busy for a long duration of time. But it doesn't mean it should drain time from managing your finances. Let a financial advisor help you. Use our financial advisor matching tool. After answering some simple questions, you'd be linked up with up to three advisors in your area. You can review their profiles and set up interviews before deciding to work with one.
Photo credit: ©iStock.com/Image Source, ©iStock.com/JulieanneBirch, ©iStock.com/toxawww