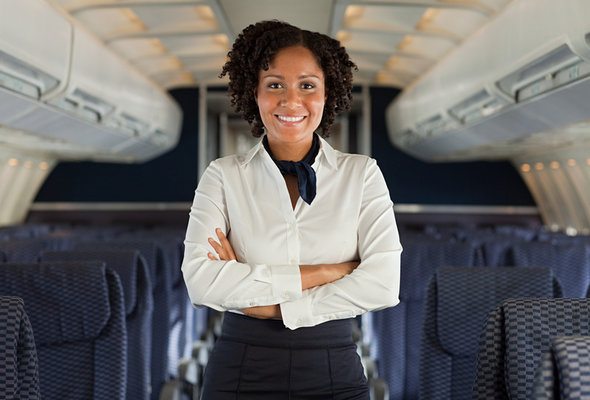 The average salary of a flight attendant is $44,860 per year.
The job of a flight attendant has a certain glamour to it. Flight attendants get to travel extensively and meet people from all walks of life. But the job has its difficulties, too, and turnover can be high. Let's take a look at the average salary of a flight attendant and where flight attendants earn the most money.
Check out our 401(k) calculator.
The Average Salary of a Flight Attendant: The Basics
According to data from the Bureau of Labor Statistics (BLS), the median annual salary for flight attendants was $44,860 in 2015. The range of flight attendant salaries is wide. The top 10 percent of flight attendants earned more than $72,090. The lowest-paid 10 percent of flight attendants earned less than $25,930.
If those salary numbers seem low to you, keep in mind that flight attendants' "total compensation" can add up to a more attractive package than those salary numbers might suggest. Non-salary benefits that flight attendants enjoy include paid expenses for travel hours, medical coverage, as well as discounted airfare and/or free standby status on flights. Generally, flight attendants are responsible for paying for their uniforms, which can cost around $700. Many starting flight attendants choose to pay for their uniform costs through a series of paycheck deductions.
Where Flight Attendants Earn the Most
The BLS has limited geographic data on flight attendants' earnings, but of the states for which the BLS has data, Texas is the top-paying state for flight attendants. The annual mean wage for Texas flight attendants is $53,070. Other high-paying states for flight attendants are Florida ($50,770), Tennessee ($49,470), California ($47,490) and Wisconsin ($46,420).
The top-paying metro area for flight attendants (again based on limited BLS data) is Nassau County-Suffolk County, NY, with an annual mean wage of $69,370. Other high-paying metro areas for flight attendants are Dallas-Plano-Irving, TX, San Diego-Carlsbad, CA, Miami-Miami Beach-Kendall, FL and Houston-The Woodlands-Sugar Land, TX.
Check out our retirement calculator.
Becoming a Flight Attendant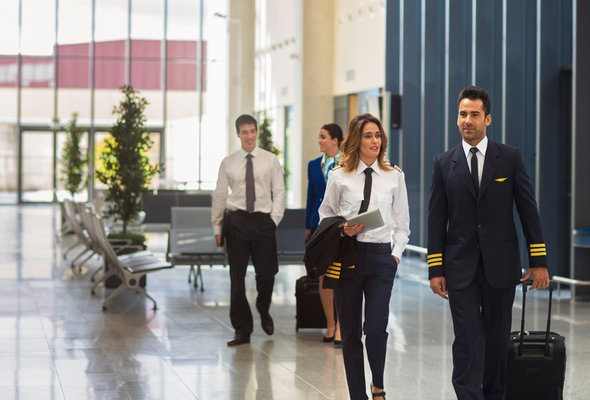 Becoming a flight attendant doesn't take years of costly higher education. Some people become flight attendants with only a high school diploma, but many have a college degree or have taken some college classes. Regardless of your educational credentials, it will help you become a flight attendant if you have some customer service experience under your belt.
If an airline hires you as a flight attendant the airline will take responsibility for your training, which will culminate in your being certified by the Federal Aviation Administration (FAA) after taking an exam. You'll have to meet vision, height and, in some cases, medical standards, as well as submit to a background check.
Bottom Line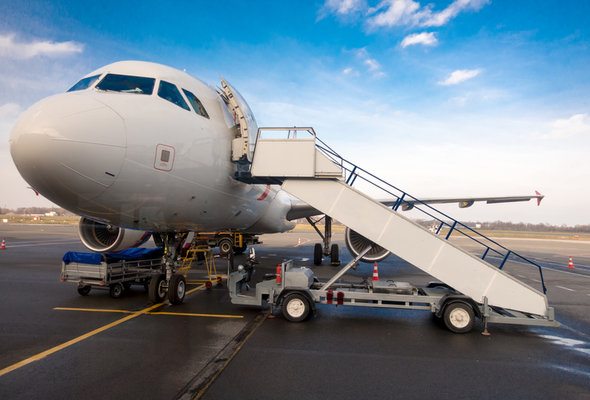 Many who become flight attendants do so for the lifestyle, not the salary. They find ways to make it work on a small salary – such as by sharing crash pads with other flight attendants and pilots to save on housing costs. Most flight attendants are represented by unions, which helps provide a measure of security for the jobs and benefits of flight attendants. For some, the travel and benefits that flight attendants enjoy are more than enough to make up for the low-ish salaries.
Update: So many people reached out to us looking for tax and long-term financial planning help, we started our own matching service to help you find a financial advisor. A >matching tool like SmartAsset's SmartAdvisor can help you find a person to work with to meet your needs. First you answer a series of questions about your situation and your goals. Then the program narrows down thousands of advisors to three fiduciaries who meet your needs. You can read their profiles to learn more about them, interview them on the phone or in person and choose who to work with in the future. This allows you to find a good fit while we do most of the hard work for you.
Photo credit: ©iStock.com/Image Source, ©iStock.com/JulieanneBirch, ©iStock.com/toxawww