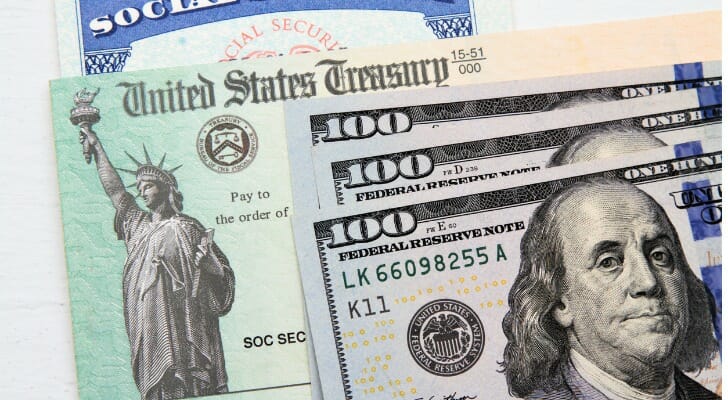 While there are a lot of questions about the future of Social Security, the fact is that it is highly unlikely the program will ever actually run out of money. The federal government founded the Social Security program during the Great Depression. The program provides money to people after they've retired. A tax that everyone pays while they are working provides most of the funds in the program. Today's retirees use money today's workers are paying; tomorrow's retirees use money tomorrow's workers will pay. For more help with Social Security and any other financial questions, consider working with a financial advisor.
Reasons Why People Think Social Security Will Run Out
Social Security has become a hot button political topic in the past few decades. Some even call it the "third rail" of American politics, implying that to dare touch the program means certain political death. One of the major reasons it's such a big deal is that some people think the money to fund the program is going to run out and leave tomorrow's seniors, who are paying into the system now, out in the cold.
People believe the program will run out of money for many reasons, including:
The Social Security trust funds going broke: It is true that the Social Security trust funds, where the money raised by Social Security taxes is invested in non-marketable securities, is projected to run out of funds by around 2034. The tax will still raise money each month, though. Projections show that even if the trust funds stand pat, they will cover around 79% of its obligations through 2090. While that is a funding issue to address, it doesn't mean that the program will go bankrupt.
Demographic changes: Past generations had more children than we do today. People over 65 made up 16.8% of the population as of July 2021. And by 2080, they could make up 23% of the population. Also contributing to the larger elderly population is modern medicine, which allows people to live much longer than they used to. This means they are alive past the current retirement age for more years and thus are spending more years collecting checks. While this also could contribute to a funding crunch, there are proposals to solve it, including advancing the retirement age. It is unlikely this will lead to a full collapse of the Social Security program.
Undocumented immigrants taking benefits: This is simply not true. Undocumented immigrants cannot claim Social Security benefits, though they and their employers do often pay into the system.
While Social Security is unlikely to run out, that doesn't mean the government won't need to take some steps to protect the security of the program in the coming years. Steps could include raising the age at which you can begin to receive payments or increasing the payroll tax that pays for Social Security.
Social Security: A Brief History and How It Works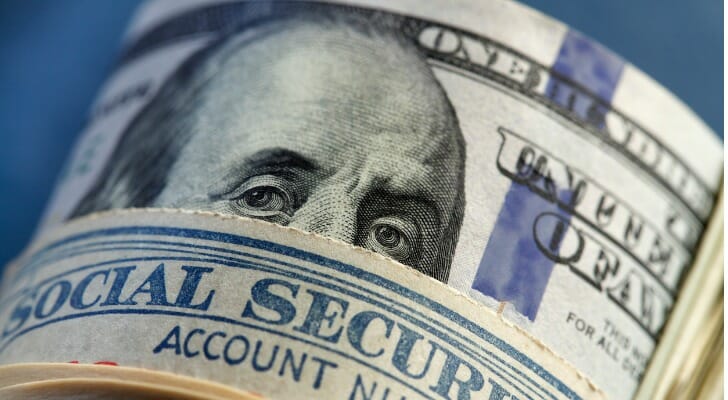 President Franklin Delano Roosevelt signed the Social Security Act into law in 1935. That followed generations of Americans fighting for a social insurance program that could help support American workers once they reached retirement age.
Before then, there was no social welfare program designed to support people once they reached the age where it became difficult to work. The government first collected Social Security taxes in 1937 and payments began in 1940. The Social Security Administration, an independent government agency based in Maryland, administers the program. The government has created other programs throughout the years, including Social Security Disability Insurance and Supplemental Social Income.
A dedicated tax on earnings pays for most of Social Security. The total is 12.4%, 6.2% of which is paid by the worker and 6.2% of which is paid by the company. There is a cap on taxable income of $147,000 for 2022, meaning that income above that level is not subject to Social Security taxes. Previously, the caps were $142,800 in 2021 and $137,700 in 2020.
This money pays retirement benefits for retirees. Workers earn "work credits" based on total income earned during their career. These credits determine a person's total retirement benefit. In retirement, a check arrives monthly. Some people are also eligible for survivor benefits when their spouse dies.
Bottom Line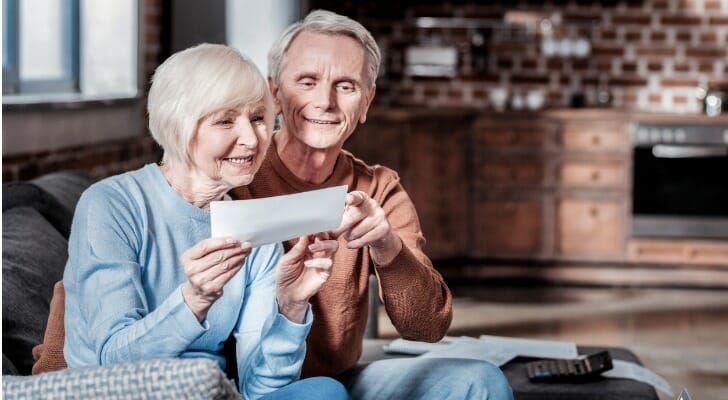 It isn't a stretch to say that Social Security is a program with some issues. Still, it is not in imminent danger of completely running out of money. On the flip side, some changes will probably have to happen to make sure it is completely safe. However, those who fear they won't receive payments from Uncle Sam in retirement are worrying a bit too much.
Retirement Tips
Social Security likely won't be enough to live on in retirement, so you'll need to save on your own as well. A financial advisor can help you do this. Finding a qualified financial advisor doesn't have to be hard. SmartAsset's free tool matches you with up to three financial advisors who serve your area, and you can interview your advisor matches at no cost to decide which one is right for you. If you're ready to find an advisor who can help you achieve your financial goals, get started now.
A 401(k) plan is a great way to to save for your retirement. If you already have one, see how much it could be worth when you retire with our 401(k) calculator.
Photo credit: ©iStock.com/DNY59, ©iStock.com/NoDerog, ©iStock.com/Zinkevych