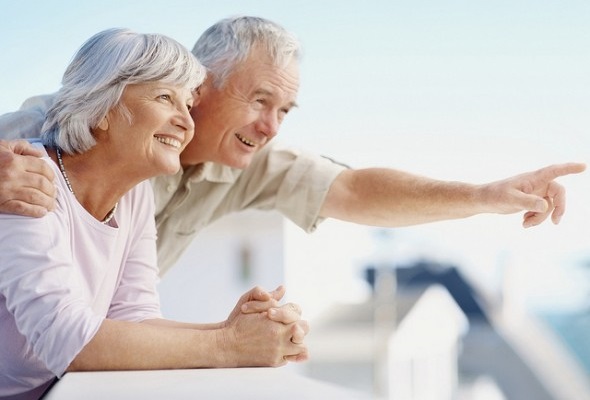 Retiring abroad has become an increasingly popular trend over the past few years as more and more Americans are seeking greener, and less expensive, places to spend their golden years. The U.S. State Department estimates that there are as many as six million retirees living overseas worldwide. Relocating to a foreign destination may seem appealing if you're looking to cut your cost of living or see the sights, but it's not a move you can afford to make without some careful planning. Before you pick up roots, you need to understand the financial ramifications of retiring overseas full-time.
Healthcare
Unless you're covered by a private insurance plan, you'll likely need to enroll in Medicare coverage to pay for your health care expenses after retiring. Unfortunately, Medicare doesn't extend coverage to Americans living abroad. Even if you're still eligible to participate in an employer's retiree health plan, your coverage may be limited once you're outside the U.S.
Retirees who are planning to move overseas may be able to purchase coverage in their new country of residency or secure an international policy. The premiums and the quality of care you'll receive ultimately depend on where you plan to live. If you're planning to buy this type of insurance you'll also need to look at what's covered. Some policies, for example, don't cover the cost of transportation if you need to be flown to another country for medical treatment.
The other option is to simply do without health insurance and pay for your costs out-of-pocket. In some places, such as Ecuador and neighboring countries, you may be able to see a doctor for as little as $25 to $50. Just keep in mind that if you get seriously injured or develop a life-threatening illness, you could find yourself on the hook for expensive medical bills.
Taxes
One of the most common misconceptions about retiring abroad is that your tax obligation to the U.S. ends once you leave American soil. The reality is that any income you earn overseas is subject to taxation in the U.S. and you may also owe taxes in the country you're residing in. The good news is that you may be able to qualify for an exclusion of some or all of this income if you meet certain IRS requirements.
The Foreign Earned Income Exclusion is available for U.S. citizens who live in a foreign country consecutively for at least one full tax year or a minimum of 330 days in a calendar year. For 2014, the amount of foreign earned income you can exclude is $99,200. This number is adjusted periodically for inflation.
If you're retiring abroad and earn more than the allowed exclusion limit, you may be able to offset some of your tax liability if you qualify for the Foreign Housing Exclusion and Deduction. This deduction covers housing expenses you paid out-of-pocket while living and working overseas.
Finally, you also need to keep in mind that you may owe state taxes on the money you earn abroad. Establishing residence in a no-income tax state can help you avoid paying state taxes but you may want to consult a tax professional before you make your move.
Cost of Retiring
Retiring to an exotic locale definitely comes with certain perks but it can also mean a significant increase in your cost of living. If one of your main reasons for going overseas is to trim your expenses you need to know what the price tag is before you start packing your bags.
Some of the things you should take into consideration include what you'll be paying for housing and utilities, health care costs, food, transportation and clothing. Beyond the basics, you'll also want to factor in the expense of recreation and travel if you plan to make regular trips back to the U.S.
Once you've got an idea of what will be going out you need to take a hard look at what's coming in. If you're planning on relying solely on your retirement accounts, investments or liquid savings you should have an idea of how much you'll need to withdraw each month to cover your expenses. If you find yourself coming up short, it may mean continuing to work or changing course for another destination altogether.
How Much Should I Save for Retirement?
Convenience and Cost
When you need money fast, chances are you hit the nearest ATM machine but when you're living in a foreign country, you may find it more difficult to get access to your cash. If you have to use another bank's ATM overseas you may end up paying significantly more for service fees.
Transferring funds from the U.S. to a foreign bank account may also be a hassle if you have to wait to receive the funds. If you're receiving Social Security benefits, for example, you may have to wait three or four weeks before the deposit clears your account. Opening a foreign bank account may help you to avoid delays but you could end up paying processing fees or currency conversion fees when you transfer money.
The Bottom Line
Turning your retirement dreams into reality takes some careful planning, especially when it comes to navigating tricky issues such as taxes. Getting all the facts before you sail off into the sunset can help ensure your retirement is a smooth ride.
Photo Credit: erangi2