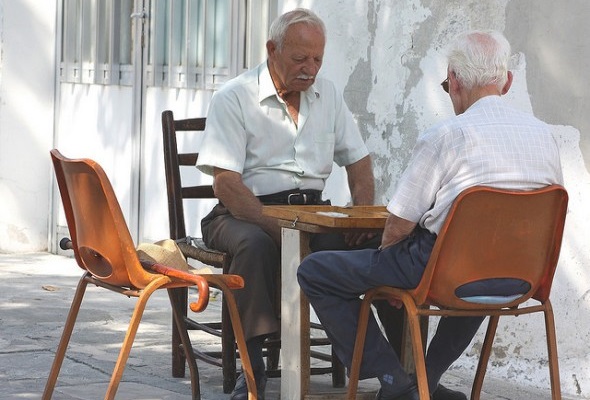 What are your beliefs on saving for retirement? Well, according to a recent study, for many Americans saving for retirement is a trick of mind over matter. We all should be well aware by now that the bulk of our retirement savings falls on our own shoulders. Long gone are the days of having a secure pension plan by your employer.
Find out now: How much will I get for Social Security?
Today, as soon as you start working full-time it's up to you to begin building retirement savings and start planning what you want your golden years to look like. This may feel like a nearly impossible task and it appears most of us aren't doing a very good job. The study revealed that most Americans fail to save enough for retirement each year and attitude was a big factor.
The (Retirement) Results Are In
The BlackRock survey entitled, "The Secrets of Highly Effective Savers" polled 1,011 Americans across the country. 882 were participating in a variety of workplace retirement plans. The study found that employees who felt empowered, confident, and positive about the retirement saving process were more likely to save more. Those who did not feel this way were less likely to save more.
Related Article: When and How Should I Start Saving for My Retirement
Participants who agreed that "you can save for retirement and meet daily expenses" were some of the highest retirement savers. They were saving approximately 11% or more of their annual income for retirement. Among those who disagreed with the statement, only 17% had the same saving level.
Thus, the belief that saving for retirement is doable is a strong precursor to whether or not one will actually save a decent annual amount of their total income. These results show that our beliefs play a big role in how we save for retirement.
Spartan Savings
Unfortunately, the BlackRock study also revealed that Americans are just not saving enough for retirement. It is a general rule that one should save about 15% of annual income for retirement. But the study showed that two-thirds of participants were saving only 10%.
Related Article: How Much Should You Have in Your 401(k) to Retire
Even those who are very confident and believe saving for retirement is doable are still falling below the recommended savings amount. Furthermore, a surprising 28% were only saving 5% of their annual income for retirement.
On a somewhat positive note, seven out of ten participants stated their saving has increased within the last five years. Still many are not confident they they will have enough money when the time comes to retire.
Moving Forward
The results of the BlackRock study were revealing, yet not all that shocking. For years we have been hearing how most Americans are not saving enough for retirement.
There is some good news, given that many of those polled have increased their savings within the last five years. Also, the correlation between one's belief in saving for retirement being doable, and the amount actually saved, shows that if we can begin to shift attitudes around savings, we can actually increase retirement savings.
Related Article: 5 Ways You Could Be Sabotaging Your Retirement
For many of us, retirement may seem like a long way off, but proper planning is necessary if we want to live comfortably in retirement.
Photo Credit: eyesandimages