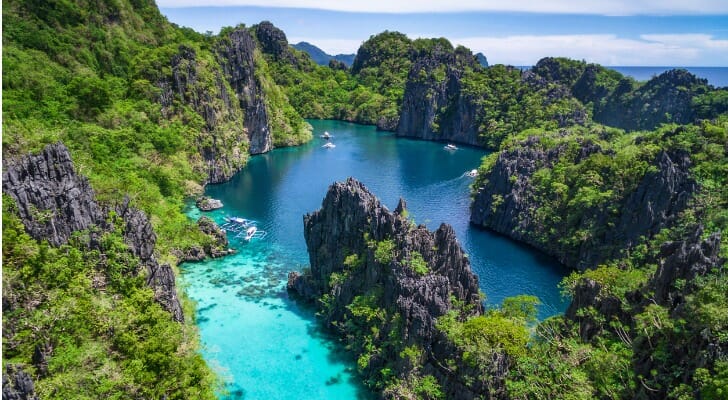 If you want to spend your retirement in year-round warmth with the backdrop of rain forests or beaches, the Philippines may be your ideal option. The cost of living in the Philippines dips significantly lower than it does in the U.S., and the government takes steps to make it especially welcoming to expats. But there are some pitfalls you'd want to avoid. This article provides an in-depth guide to what it's like to retire in the Philippines. We'll cover topics like costs, taxes, access to healthcare and safety. We can also help you find a financial advisor to guide you through the process of strategizing your retirement abroad.
Cost of Living in The Philippines
If you're finding it hard to stretch your dollar in the U.S., you might want to consider the the Philippines for your golden years. Numbeo, a major database of economic conditions in different countries, reports that the cost of living in the Philippines is significantly lower than it is in the U.S. How much lower? Below, we compare the Philippines and the U.S. in terms of specific costs.
Rent Prices: 79.16% lower than in the U.S.
Consumer prices with rent: 59.19% lower than in U.S.
Restaurant meal prices 71.48% lower than in U.S
Grocery prices: 50.24% lower than in U.S.
Local Purchasing Power: 76.94% lower than in U.S
International Living, a magazine that extensively covers the costs of residing in different countries, reports that most expats can live comfortably with $800 to $1,200 a month. That includes housing and going out to enjoy what the Philippines has to offer.
Getting Your Visa in the Philippines
To retire in the Philippines with a valid visa, you may have to jump through a few hoops. But we'll walk you through the process step by step.
First, you need to obtain a variety of the Special Resident Retiree's Visa (SRRV). Its most attractive option is the classic option. To qualify for one, you have to meet the following requirements:
Be at least 50-years-old.
Deposit at least $10,000 into a Philippines bank if you have guaranteed monthly income ($20,000 otherwise). This covers you and two dependents.
Deposit $15,000 for each additional dependent.
Have proof of pension that pays at least $800 a month ($1,000 for couples).
The good news is that "pension" can refer to most sources of retirement income including Social Security benefits.
The one-time visa application fee is $1,400 for the head of household, plus $300 for each additional family member. You also have to pay an annual fee of $360 to renew it. This fee covers you, your spouse and one child. You also have to pay $100 for each additional child if you have any.
In addition to your visa, you must obtain an Alien Certificate of Registration (ACR-I) card with a microchip containing bio-metric data. It also contains your fingerprints. This card serves as your re-entry permit along with your valid passport with a visa stamp. It costs $50, and you must renew it each year.
Retiree Housing in the Philippines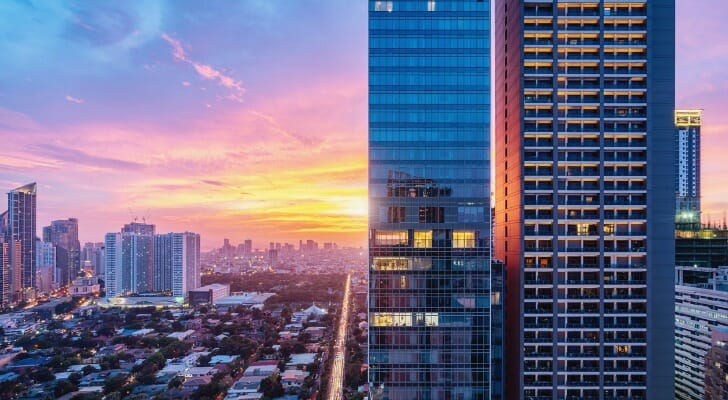 Securing housing as a retiree expat in the Philippines would take some strategy. If you have an SRRV visa, you can purchase a condo or townhouse. However, you can't buy a fully detached home. The good news is you can use the $10,000 deposit for the visa to purchase one of these homes if your overall investment in the country is at least $50,000. So you may want to rent until you can purchase your own home.
That said, it's important to research a potential location with laser focus. Some areas in the Philippines lack sufficient infrastructure. This means power outages and water stoppages can become the norm in some places. You're also going to want to have easy access to healthcare, banks and entertainment.
Access to Healthcare in the Philippines
Obtaining healthcare may be a challenge in the Philippines depending on where you stay. If you live in the capital, Manila, it's very easy to get access to healthcare. However, other areas lack sufficient healthcare facilities. This can pose a serious issue for those with chronic conditions or expats who require frequent medical attention.
But if you have easy access to hospitals, healthcare costs significantly lower than it does in the U.S. and you can easily sign up for a local health insurance plan. You can also apply for the government healthcare program PhilHealth. Unfortunately, however, hospitals in the Philippines don't accept traditional Medicare. Plus, many hospitals require payment at the point of service.
But if you're in the military, you may be able to access local VA clinics.
Taxes for Retired Expats in the Philippines
The tax code in the Philippines is particularly friendly to expats. Resident aliens are taxed only on income they get from sources within the Philippines. The rates vary depending on what type of income you receive.
The Philippines government classifies income as compensation, income subject to final tax and other income. Compensation is basically paycheck income, which is taxed at a rate ranging from 20% to 35%.
Income subject to final tax is typically passive income. The maximum rate for this is 20%. Again, this applies only if you work in the Philippines. If you plan to take a full retirement, the Philippines government won't tax the income you receive from a pension, 401(k), individual retirement account (IRA) or other type of retirement plan.
Safety in the Philippines
Despite its scenic beauty, the Philippines can get dangerous in some areas. One of the latest travel advisories issued by the U.S. State Department in 2018 warned Americans to exercise "increased caution due to crime, terrorism, civil unrest and a measles outbreak."
The note particularly advised people to avoid travel to the following areas:
Sulu Archipelago, including the southern Sulu Sea
Marawi City in Mindanao
Other areas of Mindanao
In any case, you should review the Crime and Safety Report for the Philippines that the State Department issued.
However, SkyScanner recently listed the following places as the safest areas in the Philippines.
El Nido, Palawan
Batanes
Cagayan de Oro City
Pagudpud, Ilocos Norte
Davao City
The Takeaway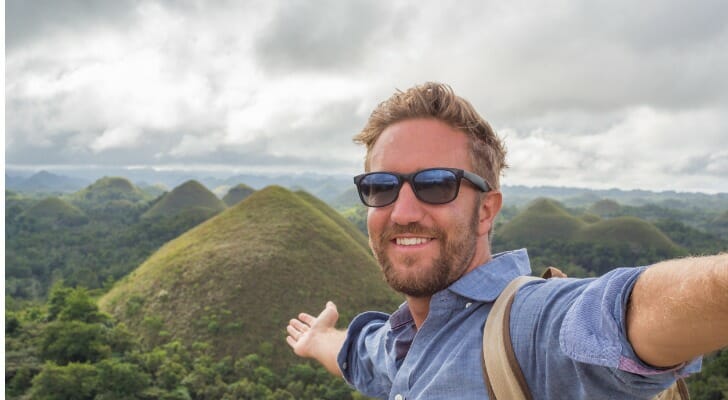 Retiring in the Philippines can be a great escape when done right. Overall, you're going to notice goods and services are cheaper than they are in the U.S. You can also find affordable healthcare as long as you retire in a location close to hospitals. However, certain parts lack infrastructure and investment. Therefore, you're not likely to find easy access to healthcare in these places. Some areas are undergoing high crime rates that include terrorism threats. So be sure to review the location you want to stay in to make sure its safe. But if you can find the right location, you can enjoy the beauty that the Philippines has to offer, from sandy beaches to vibrant rural areas where you can really relax.
Tips to Help You Afford Retirement
As mentioned above, you can retire comfortably abroad from $800 to $1,200 a month. For some people, the value of your Social Security benefit is enough to cover your costs of living. You can estimate your benefit amount with this Social Security calculator.
While many people dream of living abroad in retirement, it isn't always the best option. Some places in the U.S. may offer similar benefits – sunny weather, tax advantages and a low cost of living. Before you make any big moves, you should consult an expert. A financial advisor will help you understand how much you have in savings and how far it can take you. If you do have the money to move somewhere, an advisor can also help you understand the finer points of moving, including the tax implications. Our financial advisor matching tool will help you to find and get started with a financial advisor near you.
Photo credit: ©iStock.com/R.M. Nunes, ©iStock.com/Mlenny, ©iStock.com/swissmediavision