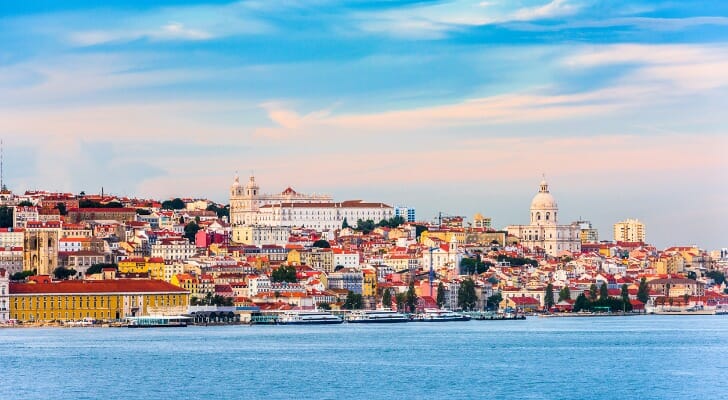 If you dream of retiring in Europe, Portugal is worth considering. It boasts a rich culture and a Mediterranean climate, all at an affordable price. There are sunny beaches in Algarve, wine in Porto and a historic metropolis in Lisbon. What's more, the Portuguese government has taken steps in recent years to make the country easier and more affordable for tourists and expatriates. You may be eligible to receive up to 10 years of tax benefits, which will certainly help you extend your retirement savings. So for those looking to spend their golden years abroad, here's a rundown of the things you need to know in order to retire in Portugal.
Cost of Living and Housing
Portugal is an increasingly popular retirement destination in large part because of its low cost of living. On average, the cost of living is almost 30% lower than in the U.S., according to numbeo.com. Even if your only income is the average Social Security benefit, $1,400, you can live comfortably. This would require you to live a bit frugally if you want to reside in a major city, like Lisbon, but you could get more bang for your buck if you live outside of a city. Having a monthly budget of about $2,000 would allow you to live a more luxurious lifestyle.
For housing in particular, you can expect to pay $750 or less for a one-bedroom apartment in the center of a big city, like Lisbon. Living farther from the city center will save you as much as a few hundred dollars per month. Living more like a local, in the countryside, would also save you money.
If you do plan to spend years in Portugal, it might even be worth buying your own apartment. You can find apartments both in and out of the city at a price where your mortgage would be similar to the cost of renting.
Retire in Portugal – Visas and Residence Permit
In order to move to Portugal as a retiree, you will need to get a residence permit. As with other countries in the European Union (E.U.), getting residence in Portugal is rather easy for E.U. residents. However, the process is also simple for U.S. residents. In fact, getting residence in Portugal is easier than for other European countries. The country's government has specifically taken steps in recent years to make itself a welcoming place for tourists and expatriates.
For a U.S. citizen to apply for residence, you should visit a nearby consulate. You will need to complete an application and provide some documents, such as your passport, proof of income and evidence that you have health insurance. You will also need to go through a criminal background check.
After you go through the application process, you can obtain a temporary residence permit. This will last you five years. You can apply for permanent residence when your temporary permit expires.
Retire in Portugal – Healthcare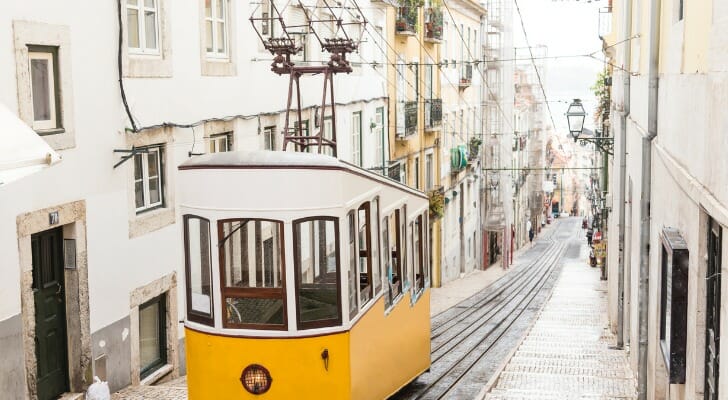 The National Health Service in Portugal (Serviço Nacional de Saude) provides free healthcare to Portuguese citizens. Unfortunately, you can't get this free healthcare until you become a permanent resident (unless you also have European citizenship). So you will need to pay for any health or medical services you use.
With that being said, you will need to have health insurance before moving to Portugal anyway. One of the requirements for applying for residence as a retiree is proof that you already have health insurance. If you'd like, you can change to another private health insurance plan once you get to Portugal. This may not be worth it, though. Multiple major healthcare companies in the U.S. also provide coverage in Portugal.
In terms of cost, what you pay for private insurance will depend on the services you need. You can expect your annual costs to range anywhere from less than 700 euros up to several thousand. Start with the health insurance you use when leaving the U.S., and then do some research to make sure you plan healthcare costs in your budget. Also consider that you may want to live in or near a large city if you know that you'll need specialized medical service. The best hospitals tend to be in or near large cities.
Retire in Portugal – Taxes
Portugal typically taxes all income. This includes pension income and income from international sources. However, as mentioned, the Portuguese government has taken steps to make the country a welcoming place for expatriates. This includes something called Non-habitual Residence (NHR) status. NHR applies to people who have not been tax-paying residents of Portugal in the previous five years. If you qualify, your income is exempt from Portuguese income tax for 10 years. This includes income from work, investments, capital gains, pensions and rental income.
Qualifying for NHR can save you a considerable chunk of change, so it's a good idea to look into it. If you have specific questions on how to apply or whether you can apply at all, talk to an expert (like a financial advisor who understands international tax law).
The Takeaway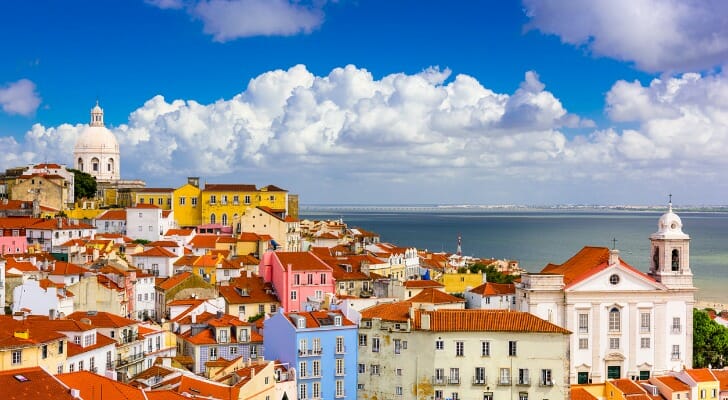 Portugal offers the best of both worlds if you're looking to retire abroad: it's a beautiful, European destination, and it's affordable for the average retiree. Recent changes by the government to help attract foreigners could also allow you to save money on taxes for up to 10 years. In order to retire in Portugal, you will need apply for residence. The process may take some time but it is straightforward. The application requires you to provide a passport, proof that you have regular income and proof that you have health insurance. You will also need to submit to a criminal background check. And while this process may sound like a hassle, it will be worth it when you're kicking back and enjoying your golden years in style.
Tips to Help You Afford Retirement
If you have the money to move somewhere, an advisor can also help you understand the finer points of moving, including the tax implications. Finding the right financial advisor that fits your needs doesn't have to be hard. SmartAsset's free tool matches you with financial advisors in your area in 5 minutes. If you're ready to be matched with local advisors that will help you achieve your financial goals, get started now.
As mentioned above, you can retire comfortably in Portugal, in a large city, on an income of $1,400 per month — or less. For some people, the value of your Social Security benefit is enough to cover your costs of living. You can estimate your benefit amount with this Social Security calculator.
Photo credit: ©iStock.com/Sean Pavone, ©iStock.com/Silvia Bianchini, ©iStock.com/SeanPavonePhoto