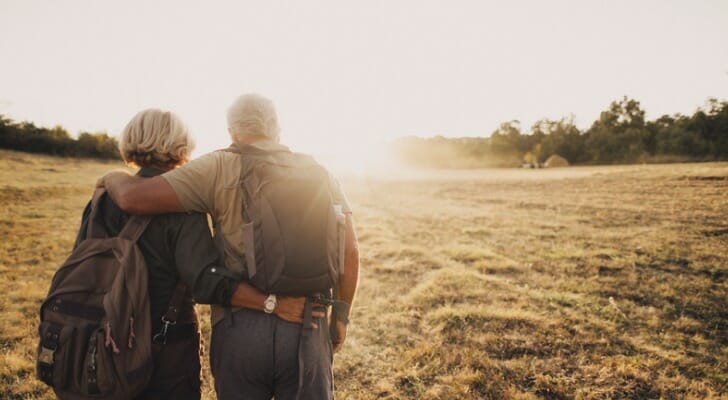 When choosing a place to retire, you may want to look for an affordable locale that's full of things to do and sights to enjoy. If you're interested in retiring abroad, Argentina is an attractive country to consider. In addition to the low cost of living, it showcases a number of diverse cultures and has varied landscapes to explore – the Andes Mountains, glacial lakes and the Pampas in addition to Buenos Aires. But before making any moves, it's a good idea to talk with a financial advisor – an expert who can help you understand the best way to make your retirement savings last. If you're just researching why Argentina could be a good retirement destination and how you might go about moving there, this guide should help you.
Cost of Living and Housing
In 2001, the Argentine economy suffered a crisis that greatly lowered the strength of the Argentine peso. This has made Argentina even more of an affordable destination for U.S. citizens to retire. Before the crisis, the peso was on par with the value of the U.S. dollar. Currently, $1 is worth about 37 pesos.
According to numbeo.com, the cost of living in Argentina is 50% to 60% less than in the U.S. All told, you can expect to live comfortably on $1,500 per month. If you were particularly economical, you could expect to get by on about $1,000 per month.
In particular, housing in Argentina is quite affordable by U.S. standards. Even if you want to live in a big city, like Buenos Aires, you can generally expect monthly rent between $500 and $1,000. If you live somewhere outside of the city, you can expect to pay significantly less.
If you don't want to rent and would rather buy a home, things could get a bit tricky. Transferring money into or out of Argentina from a U.S. bank account may not always be possible. For specific questions about moving money into and out of Argentina, consider speaking with the Argentinian consulate.
Retire in Argentina – Taxes
Argentina does not tax pension income. That's good news if you're just planning to live off your retirement savings. However, you will need to pay income taxes if you get a job or earn other income from another source within Argentina. The standard income taxes range from 0% up to 35%.
Retire in Argentina – Visas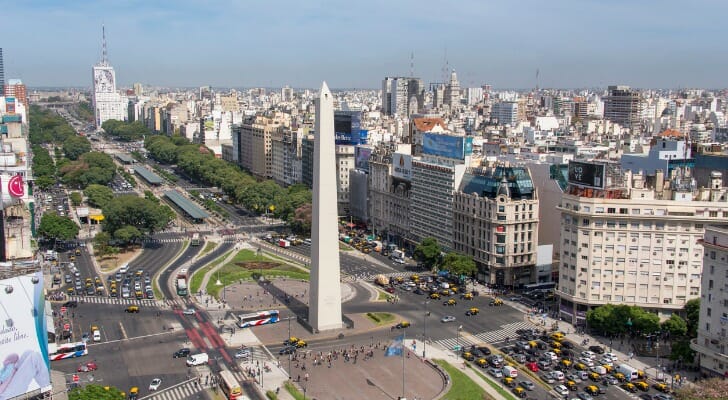 One important part of retiring in another country is getting the right visa. For starters, citizens of the U.S. and Europeans only need a visa if they plan to stay for more than 90 days. This applies as long as you have a passport that expires six months or more after your stay.
If you plan to stay in the country for longer, the visa you need will depend on how long you plan to stay and whether or not you plan to work in Argentina.
For individuals planning to move to Argentina after retirement, there are visa options specifically for pensioners. You will need to prove that you are retired, and you will need to show three receipts of a pension, such as Social Security benefits. It's also necessary to have monthly income above a certain threshold. That threshold is about 30,000 Argentine pesos, which translates to about $820 a month. There are also requirements around where you store your money. For example, you may need to go for a different visa option if you have international income or if you have multiple streams of income.
In addition to pension and bank account information, you should expect to provide documents such as marriage certificates and police clearance from whatever countries you lived in during the three years prior to applying for a visa.
Visas for retirees are valid for one year. After two renewals, you are eligible to apply for permanent residency.
Retire in Argentina – Healthcare
The healthcare system in Argentina is well-developed and offers quality services. There are both public and private hospitals across the country. About half of the population uses the country's public healthcare system. Foreigners also have access to the public healthcare. And while public hospitals typically face higher demand and longer wait times, they offer a full suite of services and have qualified staff.
If you want more specialized service or don't want to risk long wait times, you should consider private healthcare. It boasts shorter wait times and the highest quality services. Many private facilities offer their own healthcare plans, which makes it easier to finance medicine and treatments through flexible payment plans and discounts on services.
However, it may not always be necessary to go to a doctor when you're feeling a bit down. It may be possible to visit a pharmacy and receive over-the-counter medicine without a prescription.
The Takeaway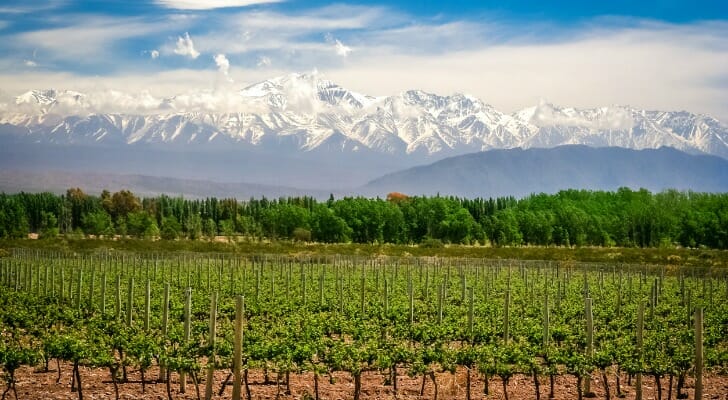 Argentina has quickly become a prime location for retirement. It offers cultural diversity, delicious foods and beautiful sights. Some even compare Buenos Aires to a European city. And you can enjoy all of that on a budget equivalent to about $1,500 per month. (If you can afford a bit more, you may also want to consider retiring in Mexico.) You can also expect good healthcare and low taxes in Argentina. What's more, there's no tax on pension income. Getting a visa is pretty straightforward, though it may get more involved if you plan to work in Argentina.
Tips to Make Your Retirement Savings Last
A financial advisor will be able to look at your financial situation and help you create an actionable plan to meet your goals. Finding the right financial advisor that fits your needs doesn't have to be hard. SmartAsset's free tool matches you with financial advisors in your area in 5 minutes. If you're ready to be matched with local advisors that will help you achieve your financial goals, get started now.
The average Social Security benefit in 2018 was about $1,400. For some people, that alone is enough to live off in Argentina. You can get a better idea of your expected benefit through our Social Security calculator.
If you're looking to retire somewhere cheaper but aren't quite ready to leave the country, consider one of these great places for retirees in the U.S. You can also try our cost of living comparison tool to see how other cities around the country compare to your current location.
Photo credit: ©iStock.com/AleksandarNakic, ©iStock.com/FrankvandenBergh, ©iStock.com/pawopa3336