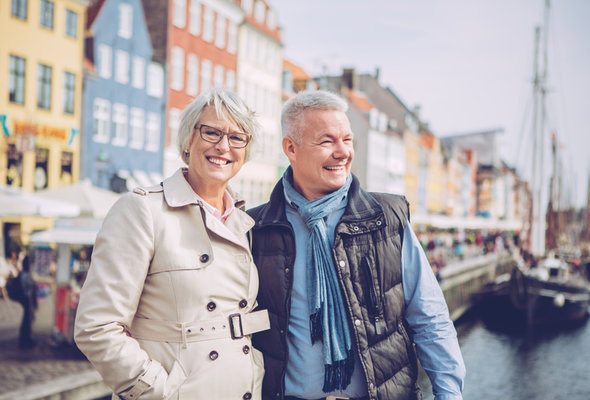 After you retire, your cost of living will likely decrease. This is a good think for most people. While everyone's situation is different, in many cases, there is a noticeable decrease in how much you spend when you enter retirement.
Find out now: How much do I need to save for retirement?
Why It Matters If Your Costs Decrease
It matters a great deal to keep your expenses lower in retirement than what you were spending when you were working. Most financial planners recommend saving and investing enough during your working years so you can be able to replace 80% of your preretirement income. One of the main assumptions to this lower amount is that your spending and cost of living will decrease in retirement.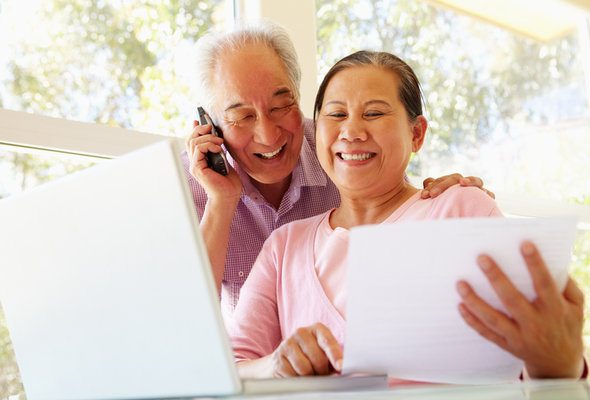 Because you only save enough to replace 80% of your income, that is why it is so important to lower your cost of living. Doing so also allows you to often enter into a lower tax bracket and pay lower taxes now that you are earning and spending less in retirement. Lowering your costs in your monthly budget can also offer you more flexibility. For example, you can have the freedom to move to a new city, travel more, or even take a new part-time job if you keep your cost of living down.
But, the most important aspect of lowering your costs is that it allows your retirement nest egg to last longer. It keeps you from outliving your savings which is everyone's most dreaded fear in retirement and a more likely scenario than ever before with most people living longer.
Here are a few ways that you could concentrate on in order to lower your cost of living as you transition into retirement without having to sacrifice drastically.
Related Article: 4 Unique Ways to Save More for Retirement
Don't Get Stuck With A Mortgage
You do not want to have a mortgage when you retire. You should do everything within your power to retire the mortgage on your home before you stop working. This can free up hundreds or even thousands of dollars every month that you can use in retirement.
Get Rid Of Your Junk
We as a society are notorious collectors. We collect for our entire lives. If you think about it, almost every single American collects something. Some collect stamps, books for their personal library, pictures on their wall, you name it. We all collect something.
But, one of the best ways to decrease your cost of living in retirement is to get rid of the clutter. You should consider starting to sell, donate, or simply throw your collections away. Many times they simply do not mean as much to other people as they do to us. Don't leave it for your children or loved ones to handle after you are gone.
Potential To Reduce Your Insurance Coverage
The fundamental reason to have life insurance is to protect the loss of your income for those loved ones in your life who depend on that income stream to live. Now that you are retired, your children probably are grown and your debts are minimal. Do you really need a lot of life insurance as this point in your life? You should consider discussing your life insurance needs going forward in retirement with a qualified financial planner.
Related Article: What is Whole Life Insurance?
Less Transportation And Work Needs
Now that you are retired, you most likely do not need a lot of the things that you once did when you were working. Did you have a work uniform? Did you have to have very reliable transportation to take you over long distances? These are just two of the many ways that you can slim down your costs that were once associated with your career that you do not have to typically worry about in retirement.
Grown Kids Out Of The House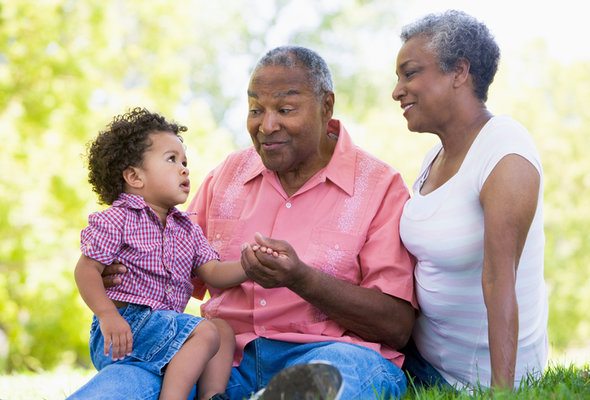 Hopefully, your children are grown and out of the house while you are entering retirement. We all know that children, no matter their age, can be an incredible expense especially when they live at home with you. Having your children out of your house during retirement can help reduce your cost of living.
Have you recently retired? Have you noticed your cost of living decrease? Are other areas of your life and your budget, like travel expenses, increasing?
Tips for Getting Retirement Ready
Figure out how much you'll need to save to retire comfortably. An easy way to get ahead on saving for retirement is by taking advantage of employer 401(k) matching.
Work with a financial advisor. According to industry experts, people who work with a financial advisor are twice as likely to be on track to meet their retirement goals. A matching tool like SmartAsset's SmartAdvisor can help you find a person to work with to meet your needs. First you'll answer a series of questions about your situation and goals. Then the program will narrow down your options from thousands of advisors to up to three registered investment advisors who suit your needs. You can then read their profiles to learn more about them, interview them on the phone or in person and choose who to work with in the future. This allows you to find a good fit while the program does much of the hard work for you.
Photo credit: ©iStock.com/svetikd, ©iStock.com/bowdenimages, ©iStock.com/monkeybusinessimages