Discussing your retirement strategy may not be your idea of a dream date but it's not something married couples can afford to put off. According to a 2013 study from Hearts & Wallets, just 38 percent of couples actively work on their retirement strategy together. If you and your spouse aren't on the same page when it comes to retirement planning, here are a few tips to get the conversation off to a good start.
Related: How Much Do I Need to Save for Retirement?
1. Evaluate Where You Are
Building up your nest egg takes time. Knowing what your starting point is can give you an idea of whether you're on-track for the kind of retirement you want. Using an online retirement calculator can give you a good idea of where you're at, based on your age, income, how much you've already saved, how much you're currently stashing away and what age you want to retire. If your spouse has been reluctant about talking retirement before, crunching the numbers can help to put your situation in perspective.
For example, if your projected income in retirement is too low, then obviously you'll need to rethink your savings strategy. Chipping in a little extra to your 401(k), opening up an IRA or pushing back your retirement date may help you to get closer to your target. You'll need to consider what your expenses will look like so you can figure out how much you'll need to maintain the standard of living you want.
Related Article: What Is Joint Life Insurance?
2. Map Out Your Goals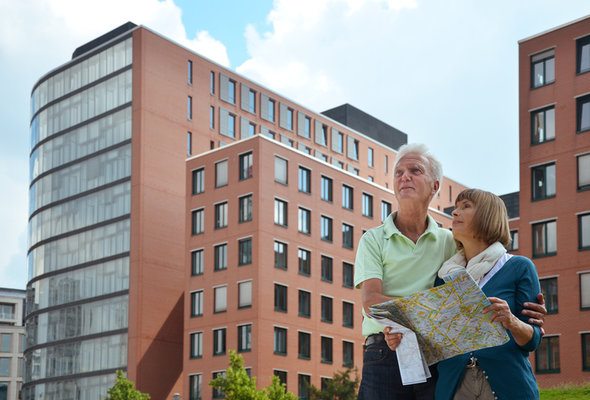 Maybe your ultimate retirement dream is to buy a boat and sail around the world but your spouse's involves moving off the grid and living simply. You need to know what the other person wants to get out of retirement. It won't matter how much money you've got saved if you can't make up your mind how to spend it.
Talking to your spouse about what your vision for retirement is can help you identify and address potential obstacles early on. For example, you may want to retire at 55 to travel but your spouse may want to keep working until 65. Knowing that sooner rather than later can help you look for ways to compromise so that you're both happy whenever it's time to retire.
In addition to discussing the "what" of retirement, you should also talk about the "why", which can give you both some insight into what the other is thinking. If your spouse proposes something that you're initially against, understanding what the reasoning is behind it can help you make a decision that's best for both of you.
3. Decide Who Will Save What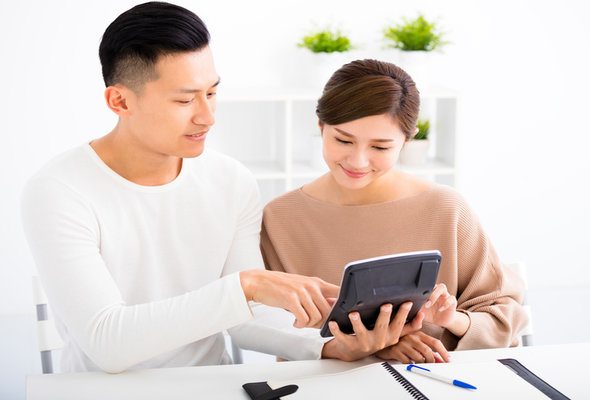 Once you've figured out how much you need to be socking away towards retirement and what your goals are, you need to look at what each of you can do to make sure you reach the finish line. Knowing what each of you is able to save and how the money will be invested can help you get the most out of every dollar in the long run.
Start by evaluating your retirement savings options at work. If you're both eligible to contribute to a 401(k) or similar plan, look at how much you can reasonably afford to chip in. Ideally, you should both be maxing out your contributions but you have to do what works best for your budget.
If your employer doesn't have a retirement plan or you're self-employed, there are still plenty of ways you can fund your retirement. For example, small business owners can set up a SEP-IRA for themselves and deduct a part of their contributions each year. Traditional and Roth IRAs also provide tax-advantaged savings options for married couples. The key to finding the right fit for you and your spouse is to look at all of the available options and decide how much of you can afford to put in.
4. Keep the Discussion Going
Once you've had the initial talk about retirement, you need to keep the conversation going. Take time to regularly review your goals, savings and investment strategy to make sure you're staying on track. Whether you get together once a month or once a year, it's important that you're both aware of what progress you're making and what areas you can improve on. Even if you and your spouse aren't 100 percent in agreement, keeping the lines of communication open is essential to keeping your retirement strategy on solid ground.
If you think it would be helpful to involve a neutral third-party, consider enlisting the help of a financial advisor. A financial advisor can help you suss out your retirement saving strategy and ensure you stay on track. A matching tool like SmartAsset's SmartAdvisor can help you find a person to work with to meet your needs. First you'll answer a series of questions about your situation and goals. Then the program will narrow down your options from thousands of advisors to up to three registered investment advisors who suit your needs. You can then read their profiles to learn more about them, interview them on the phone or in person and choose who to work with in the future. This allows you to find a good fit while the program does much of the hard work for you.
Photo Credit: ©iStock.com/monkeybusinessimages, ©iStock.com/zeynepogan, ©iStock.com/Tomwang112