Update: The Home Affordable Modification Program (HAMP) is no longer in operation, according to the official website of the United States Treasury. However, you can still access several other government programs for struggling home owners. You can also work with a financial advisor who can help you get back on your feet.
The Home Affordable Modification Program (HAMP) helps struggling homeowners. If your financial circumstances have worsened since you first made your home purchase, you may be eligible for a loan modification that can give you some breathing room in your budget. A loan adjustment can be a financial lifesaver.
Check out our refinance calculator.
You can lower your monthly mortgage payments by switching to a lower interest rate, extending the term of your mortgage or changing from an adjustable-rate mortgage to a fixed-rate mortgage (or some combination of the three). You'll need to work with your current mortgage servicer, but your modification will be backed by Uncle Sam.
Origin of HAMP
When an illness or job loss hits a family, it can be tough to keep up with mortgage payments. For some Americans, when the financial crisis hit, refinancing or modifying their home loan were the only things that could stave off foreclosure. The government made this easier by creating HAMP. The Treasury Department and the Department of Housing and Urban Development teamed up on an initiative called Making Home Affordable, of which HAMP was one key component.
Find out about refinance closing costs.

Eligibility
Wondering if you might be eligible for a modification through HAMP? These are the qualifications you'll have to meet:
You financed your home on or before January 1, 2009.
You are behind on your payments or in danger of falling into foreclosure.
You can demonstrate financial hardship that is causing you to struggle with your mortgage payments.
Your property hasn't been condemned.
You have no convictions for real estate fraud (within the last 10 years).
You owe up to $729, 750 (for a single-family home) on your primary residence.
If you meet these general criteria, the next step is to contact your particular loan servicer and ask what extra requirements they might have. The HAMP website has a directory that will let you check if your mortgage servicer participates in the HAMP program.
Compare refinance mortgages.
How to Save with HAMP
So you meet the eligibility requirements and your mortgage servicer participates in HAMP. Now what? Your next step should be to contact your lender and get a list of required forms and paperwork. You'll need to fill out a Request for Mortgage Assistance (RMA) Form, IRS form 4605T-EZ and an Income Verification Form. You'll submit your application to your mortgage servicer, not to the government. You should be able to provide some proof of financial hardship at the time of your application.
Benefits
The HAMP program offers several benefits. You can lower your housing costs, avoid foreclosure, improve your credit and get a fresh start. Instead of walking away from a mortgage that's holding you back, you can modify your mortgage and make your home loan work for you. If you can document financial hardship, you could turn things around with HAMP.
Bottom Line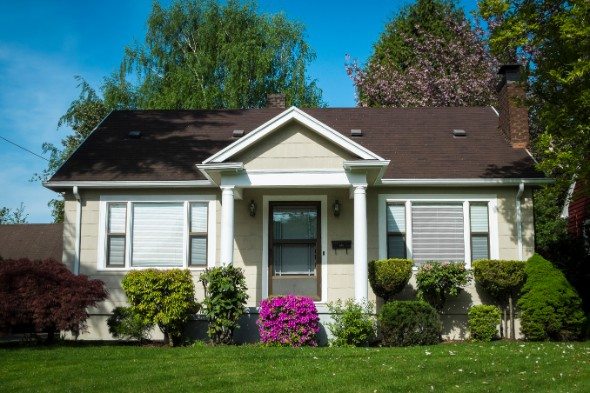 HAMP isn't a guarantee of financial smooth sailing. Some of the homeowners who have taken advantage of the HAMP program have since re-defaulted, and some have even lost their homes to foreclosure. Signing the dotted line on a mortgage adjustment will lower your monthly bills, not eliminate them altogether. Plus, you might pay more total interest over the life of the loan if you extend your loan term.
But a more serious problem than a mortgage adjustment that isn't ideal is a missed opportunity. A recent study estimates that fully 20% of homeowners who could save money through refinancing or modification aren't doing so. Check out our refinance calculator to find out if refinancing is right for you. Before you take steps to adjust your home mortgage, make sure you're planning to stay in the home for several more years. That way, you're more likely to reap the benefits of all those savings.
Tips for Homeowners
HAMP may not be active at the moment, but you can still access several first-time home buyer programs including ones that may be in your neighborhood.
A financial advisor can also help you get your finances in check so you can get favorable mortgage rates and move into your new home. Use our matching tool. It links you with up to three financial advisors in your area based on your needs.
Photo credit: flickr, ©iStock.com/Chiyacat, ©iStock.com/RobertCrum