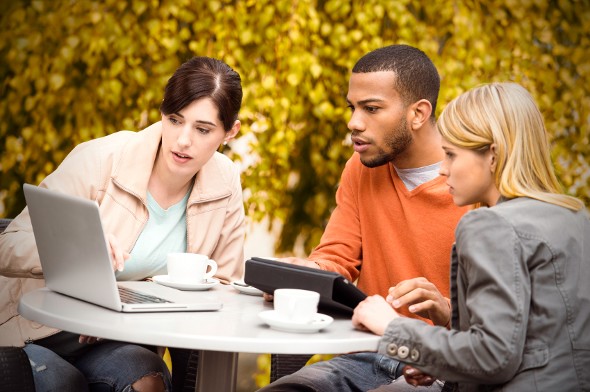 A college degree doesn't come cheap these days. The average out-of-state tuition at a four-year public university was nearly $23,000 for the 2014-15 school year and prices just keep climbing. If you don't have a fat college fund to tap into, you'll have to look for other ways to finance your education. Student loans are one option but if you don't need to borrow quite as much, you might consider getting a personal loan instead. If you're not sure it's the right move, weighing the advantages and disadvantages can help you decide.
Check out our personal loan calculator.
Benefits of Paying With a Personal Loan
Using a personal loan to pick up the tab for your tuition or cover the cost of books and supplies makes sense if you don't need a lot of cash. If you only need to borrow a few thousand dollars and your credit's in good shape, (or you've got a parent who's willing to co-sign) you might be able to qualify for a lower interest rate than you would if you took out a student loan.
Some banks offer extra incentives to get you to take out a personal loan. For example, if you've already got a checking account you might be able to sidestep the monthly maintenance fee by setting up automatic payments toward your loan.
Another advantage of using a personal loan to pay for some of your education expenses is the fact that they can be discharged in bankruptcy if you run into financial trouble. Discharging student loans in bankruptcy is a lot tougher to do and you have to be more or less destitute to ditch them. Discharging a personal loan used to pay off a student loan might be possible unless, for example, there's proof that you never planned to pay back the loan when you first secured it.
Try out our free student loan calculator.
Why You Shouldn't Count out Student Loans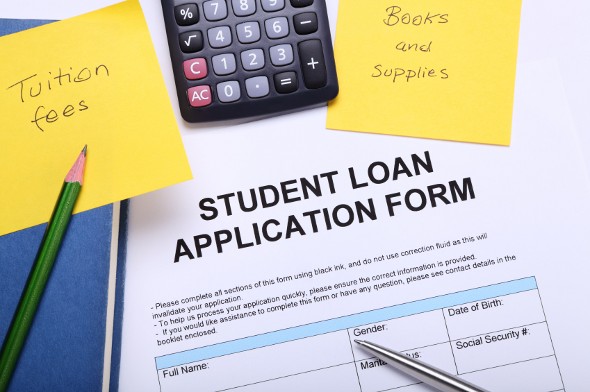 Student loans have gotten a bad rap over the last few years but they're still the right choice for many borrowers. If you're looking at a huge tuition bill, you might not be able to get a personal loan that's big enough to cover it. Borrowing limits for federal and private loans can sometimes be higher than the amount that a bank can offer.
Another advantage of federal loans is that they come with some built-in protections. For example, if you're having trouble making your payments once you graduate you can get some relief through deferment or forbearance programs. In some instances, you might even be able to get some or all of your federal student debt forgiven.
Federal loans also come with income-dependent repayment options, so you can adjust your payment to fit your budget. Once you graduate, you typically have a six-month grace period before any payments are due. With a personal loan, your payments would be set for the life of the loan and you'd have to start paying it back as soon as the loan is funded or risk paying more interest.
Related Article: What You Need to Know About Student Loan Repayment
The Bottom Line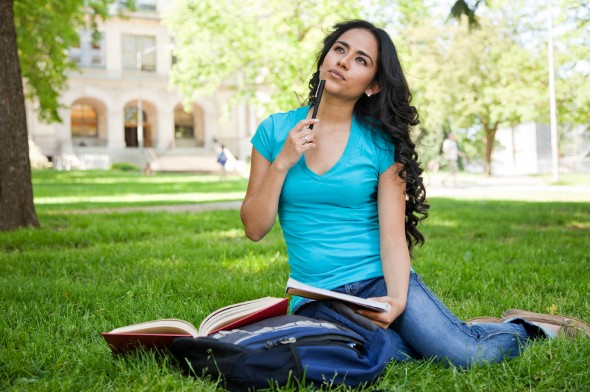 When you're comparing personal loans to student loans, it all comes down to how much you need to borrow and what kinds of interest rates you're looking at. Both kinds of loans can help you build your credit while you're paying for school. But by running the numbers on how the long-term costs add up, you'll be able to decide which type of loan is best for you.
Update: Have more financial questions? SmartAsset can help. So many people reached out to us looking for tax and long-term financial planning help, we started our own matching service to help you find a financial advisor. The SmartAdvisor matching tool can help you find a person to work with to meet your needs. First you'll answer a series of questions about your situation and goals. Then the program will narrow down your options from thousands of advisors to up to three fiduciaries who suit your needs. You can then read their profiles to learn more about them, interview them on the phone or in person and choose who to work with in the future. This allows you to find a good fit while the program does much of the hard work for you.
Photo credit: ©iStock.com/vm, ©iStock.com/Sadeugra, ©iStock.com/Justin Horrocks