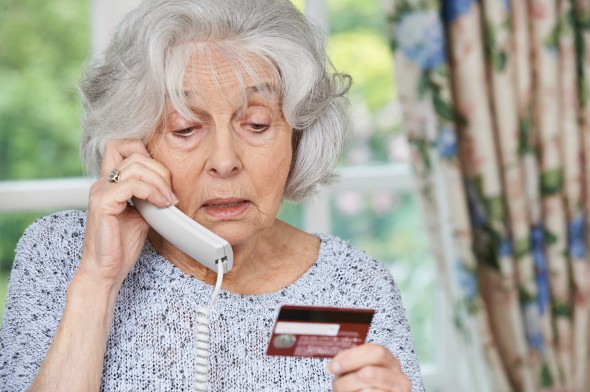 A personal loan can be just what you need to consolidate debt or finance a large purchase. But you could get more than you bargained for if you fall victim to a scam. Loan scams can take many different forms and knowing what warning signs to look out for can help you avoid them. If you're planning on applying for a personal loan, here's how to make sure the lender you choose is legit.
Check out our personal loan calculator.
1. Check the Credit Requirements
Reputable lenders aren't just going to hand out money to borrowers without making sure they have the ability to pay it back. One of the ways they do that is by checking applicants' credit. Your credit score and credit history are a strong indication of whether you're capable of keeping up with your bills and determine the kind of interest rate you're eligible for.
If you come across a lender who doesn't seem concerned with your credit score, that's a big red flag that a personal loan scam may be afoot.
2. Ask If There Are Any Upfront Fees
When taking out a personal loan, it's a good idea to find out whether there are any fees. While not all lenders charge loan origination fees, some do and it's important to understand how they're calculated before you sign on the dotted line.
It's best to watch out for any lender who asks you to pay a processing fee just to apply for a loan. Some scammers charge unsuspecting borrowers hundreds of dollars upfront and by the time they realize that the loan isn't real, the so-called lender has disappeared with their cash.
Related Article: Dos and Don'ts of Using a Personal Loan to Build Credit
3. Consider the Lender's Sales Tactics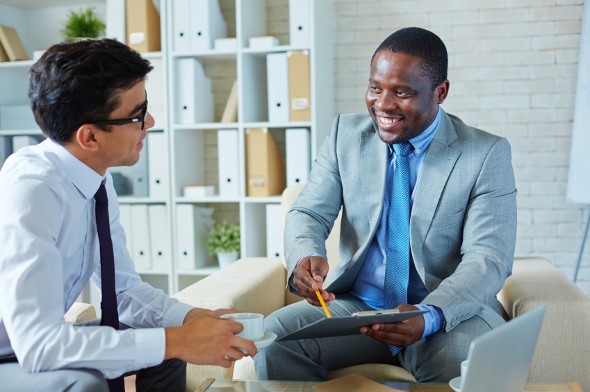 Personal loan lenders are in business to make money on the interest they charge borrowers. If you get quotes on personal loan rates from a bank or an online lender, rest assured that they'll follow up with you.
What's not normal is a lender who turns up the heat to try and get you to take out a loan. If you're being pressured into completing a loan application or handing over your personal information, it might be time to seek out a different lender. High-pressure tactics are a hallmark of personal loan scams.
4. Check Their Reputation
Before borrowing money from any personal loan lender, it's a good idea to find out as much as possible about the company. There are a few different ways you can research a lender's background. You can start by checking their Better Business Bureau (BBB) rating. The BBB can tell you how many complaints a lender has received and whether those complaints were resolved.
If a lender isn't registered with the BBB, you can check with the Attorney General's office in your home state to see if any complaints have been filed. If that doesn't turn up anything, you can see if the Federal Trade Commission (FTC) has any information that could help you. When all else fails, you can search for other online reviews that can give you insight into how a company treats its customers.
Related Article: 5 Things to Consider Before Getting a Personal Loan
If You've Been Scammed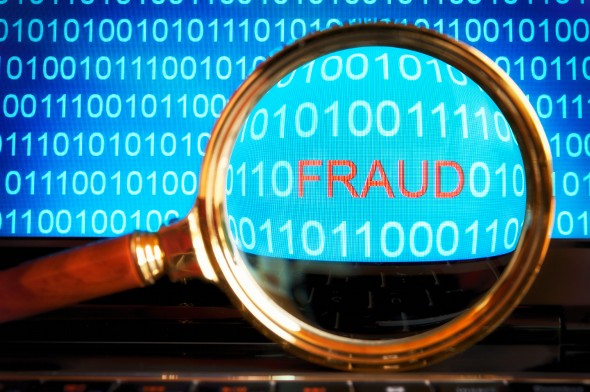 If it turns out that you're the victim of a personal loan scam, it's best to act fast to minimize the damage. After filing a police report, you can file a complaint with the FTC and the Internet Crime Complaint Center if you had an online lender. Then, you can contact each of the three major credit reporting bureaus to notify them that your personal information may have been compromised.
You'll also want to check your credit report regularly and keep an eye on your bank accounts and credit card statements. Waiting too long to act can give scammers more time to misuse your information.
Photo credit: ©iStock.com/Highwaystarz-Photography, ©iStock.com/shironosov, ©iStock.com/gmutlu