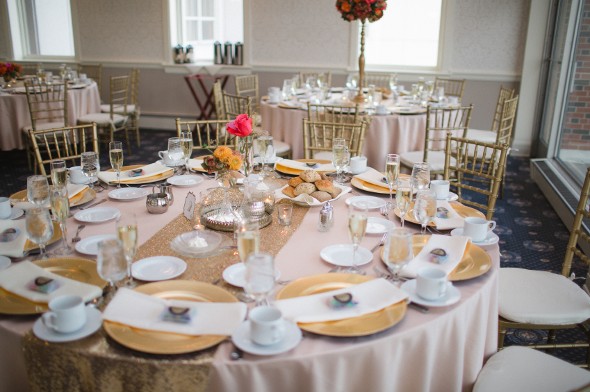 The average cost of a wedding keeps rising. The cost of wining and dining two families and two sets of friends is often a major expense. Add in formalwear, rings, flowers, favors and a rehearsal dinner and you can be looking at tens of thousands of dollars (or more!). Some couples have savings they can put to use or well-heeled parents who are willing to help out. Those who don't may look to wedding loans.
Find out now: How much mortgage can I afford?
Wedding Loans: The Basics
A wedding loan is a personal loan that is specifically designed to cover wedding-related expenses. If you've already done some wedding planning you'll know that there's a big up-charge for anything that has the word "wedding" attached to it. A knee-length white cocktail dress may cost $200, but a knee-length white dress billed as a wedding dress? $800 or more. The same often goes for personal loans.
Once you start shopping around for personal loans you'll notice that there are lots of lenders out there, from traditional banks to credit unions and peer-to-peer lending sites. Many of these have high-interest-rate offerings. But is it wise to take on these kinds of loans? Probably not.
All debt is a risk. The higher the interest rate, the higher the risk. If you must have a wedding loan, it's important to not just shop for low interest rates. It's a good idea to look for loans with low or no fees, as well as no prepayment penalty.
To apply for a wedding loan you'll have to submit to a credit check and go through the regular loan underwriting process, as you would with a regular personal loan. The better your credit, the lower your APR (Annual Percentage Rate) will be. Your wedding loan will also come with a loan term. The terms are often around 36 months but some are as long as 84 months.
Of course, some people choose to charge wedding purchases to their credit cards – despite the fact that personal loans generally have lower interest rates than credit cards. Before you put your wedding expenses on plastic, it might be a good idea to explore personal loan options. If you're facing financial hardship or illness, you may be able to qualify for a wedding grant that will help you make your wedding dreams come true.
Related Article: 5 Smart Ways to Save on Wedding Costs
Are Wedding Loans a Good Idea?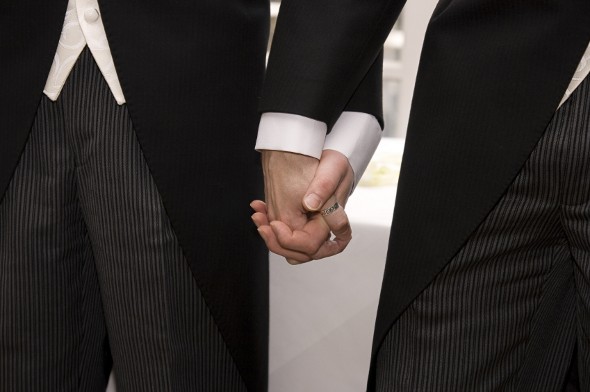 If you and your intended together have two solid, middle-to-high incomes, paying back a wedding loan may be easy. But if your income is that high, why not wait and save up for your wedding? Consider what else you could do with the money you would spend on interest payments for a wedding loan.
If you don't have the kind of incomes that would make paying back a wedding loan manageable, committing to a loan is financially dangerous. The same goes for couples that already carry significant amounts of debt. Got a mortgage, car loans and/or student loans? If so, it's best to think carefully before taking on more debt.
Whatever your situation, it's worth exploring wedding financing alternatives that won't leave you in debt. Could you have a smaller, more modest wedding? Could you delay the wedding date to give yourselves more time to save up? Still not convinced? Studies point to a correlation between high-cost weddings and higher divorce rates. A modest occasion could be the best thing for your bank accounts and your relationship.
Related Article: The Only Excuse You Need for a Frugal Wedding
If you decide to take out a wedding loan you might want to consider wedding insurance. For a few hundred dollars, a wedding insurance policy will reimburse you if your venue goes bankrupt, an illness delays your nuptials or your photographer loses all your pictures. If you're taking the financial risk of paying for a wedding with a loan, it might make sense to buy yourself a little peace of mind with a wedding insurance policy.
It's a good idea to shop around to make sure you're getting the best deals on both the loan and the insurance policy. Rates vary widely. If you know you have some time before you'll need to borrow the money, you can start working on bumping up your credit score. Check your credit report for errors, make on-time payments and keep your credit utilization ratio at or below 30%.
Bottom Line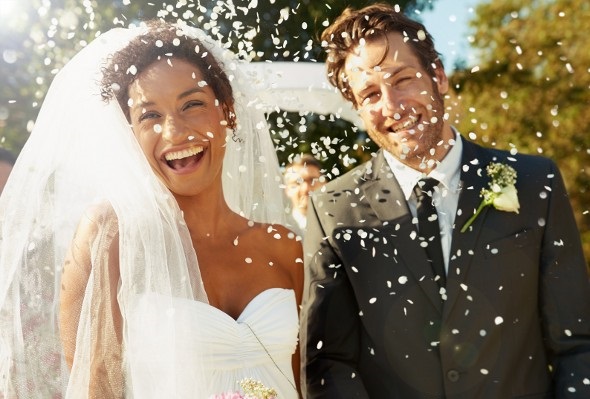 We're bombarded with images of expensive weddings in our culture. It's easy to absorb the message that the only wedding worth having is one that breaks the bank. You might want to consider keeping things modest (or at least within your budget). Chances are your wedding is not the last big expense you'll face as a couple. Consider how will you pay for a home purchase, kids' college tuition and retirement if you start off your marriage by taking on a big chunk of debt.
Photo credit: ©iStock.com/TheSaltyPeanut, ©iStock.com/govicinity, ©iStock.com/pixdeluxe