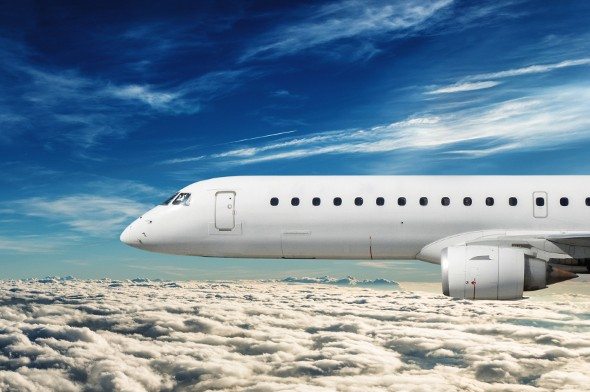 Buying plane tickets can be hectic, particularly if you're on a tight budget. Booking a flight eight months in advance might not be possible. So you might have to go the distance to find a cheap ticket, and that might involve setting up multiple alerts or downloading apps that'll notify you when there's a can't-miss flight deal.
Check out the best airline credit cards.
Whether you're planning a lengthy sabbatical or a summer rendezvous, you might be wondering which day is the best day to buy plane tickets. We'll fill you in on how to figure out when to book a trip and how to save on flights for holiday travel.
When You Should Buy Plane Tickets
If you're planning to fly somewhere in the U.S., it might be a good idea to book your flight 54 days in advance. According to 2015 data from cheapair.com, plane tickets were least expensive at that point, on average, based on an analysis of about a billion airfares. But the truth is, there's a lot of variation, depending in part on where you're going, how full the flight is when you book and how popular your destination will be when you take your trip. Other experts say that the sweet spot is now about 57 days out.
So it isn't possible to say with 100% certainty that the best day to book is x numbers of days before your departure date. In fact, data shows that the optimal time to purchase a domestic flight could be anywhere between 112 and 21 days in advance. But occasionally (though very rarely), procrastinating pays off big time.
You might be sad to learn that there isn't a hard and fast rule saying you should book on one particular day every time you want to travel. Still, it helps to know that there's a method to the madness of charging consumers for flights. When flights initially go on sale (usually 335 days ahead of time), they tend to be quite expensive. Over time, however, prices fall gradually and then typically shoot up pretty rapidly two weeks prior to your departure.
The Worst Times to Buy Plane Tickets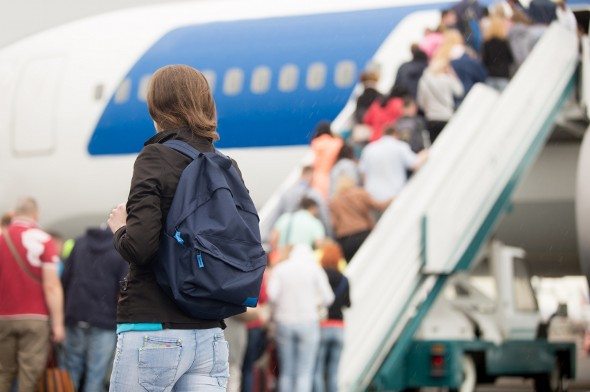 While trying to pinpoint the best time to book a flight can be tricky, there's plenty of proof that suggests that the worst time to buy tickets is 13 or fewer days before your plane is scheduled to take off. You run the risk of having to pay a lot more than you gambled for: $75 more for a flight booked between 7 and 13 days of departure and almost $200 more for a flight booked a week in advance (in comparison to a flight booked 112 to 21 days out). Yikes!
The numbers also say that Fridays are the worst days to lock down flights. On Fridays, ticket prices, on average, tend to be 13% higher than they are on Sundays. Generally, if you want cheap flights, you're better off searching for flights over the weekend.
During the week, Tuesday is considered the best weekday to buy plane tickets because you're more likely to find discounts. But again, that's not always true.
Holiday Travel
Booking a flight for holiday travel is a totally different beast. Many people travel over the holidays, so it's usually best to buy plane tickets early. When we say early, we mean at least a few months ahead of time (although sometimes you can get lucky if you wait until two to four weeks before the holiday to book).
If you can play around with your trip dates, it'll be easier to find cheaper tickets. Also, flying out on an actual holiday – like the Fourth of July or New Year's Day – is typically less expensive. If you can't dip out early after Thanksgiving or Christmas dinner, however, you might want to avoid returning the day that everyone else is likely to be returning (like the Sunday after Thanksgiving).
For anyone who still needs to purchase plane tickets for a 2016 summer trip, it might be a good idea to avoid flying on a Friday or a Sunday. Flights that depart on those days over the summer are expected to cost more. Those that take off on Tuesdays and Wednesdays are expected to be the cheapest flights.
If you're desperate to find a good deal, you can use an app like Hopper that'll tell you when it's best to book.
Final Word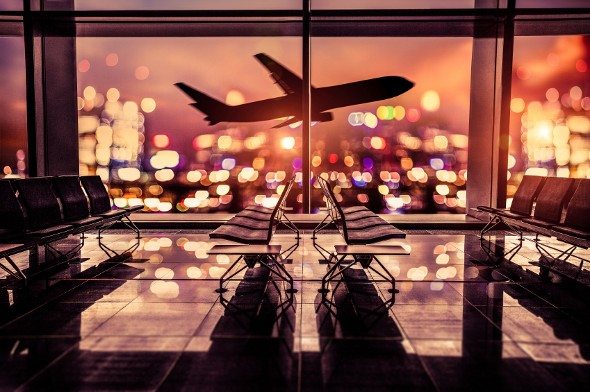 Even the savviest travel expert can't guarantee that you'll find the cheapest plane tickets on a particular day. But understanding that ticket prices tend to follow a pattern and using tools and apps can make it easier to figure out the best day to buy plane tickets for your trip. And regardless of what day it is, it's a good idea to keep an eye on prices and to snatch up a ticket if it seems reasonably priced.
If you're going abroad, the early bird usually gets the worm. One report suggests that to get the cheapest fares, Americans might want to book their flights to Europe 176 days before their departure dates. If you're leaving the U.S. to go to South America or Asia, prices are least expensive, on average, 90 days and 160 days (respectively) in advance.
Photo credit: ©iStock.com/franckreporter, ©iStock.com/fizkes, ©iStock.com/Leonardo Patrizi