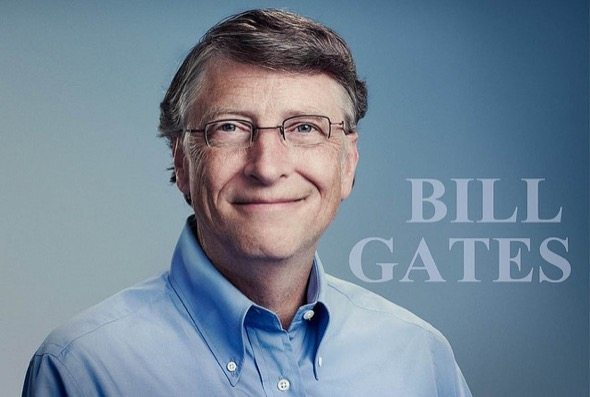 Bill Gates' net worth is an estimated $100.7 billion as of May 2019, according to the Forbes real-time rankings of the world's billionaires. That brings him to No.2 on the list, behind only Amazon founder Jeff Bezos. As the co-founder of Microsoft, Gates helped create the largest computer software company in the world. Although many of us know what he's accomplished, pinning down his exact net worth can be difficult, because the market causes his fortune to fluctuate. Let's take a look at where Gates' finances stand.
Check out our investment calculator.
How Did Bill Gates Become a Billionaire?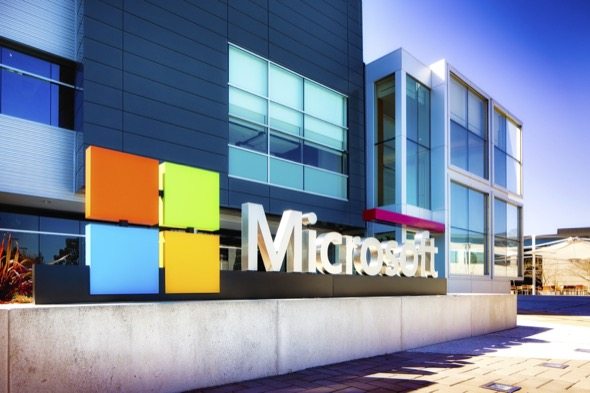 As early as his high school days, Gates learned to code along with his friend Paul Allen in North Bonneville, Washington. Later, he dropped out of Harvard and teamed up with Allen to create Microsoft in April 1975. The company went public in 1986. And by the end of the 1980s, this company born out of a garage in Albuquerque, New Mexico, was the biggest PC software company on the planet.
So just how wealthy is Gates in the 21st century? His estimated $100 billion accounts for about 0.5% of the United States' total gross domestic product (GDP). If Bill Gates were his own country, he would be wealthier than quite a few nations.
Related Article: Top 7 Ways to Boost Your Net Worth
Bill Gates' Current Assets
Nailing down Gates' net worth can be tricky. First of all, your net worth doesn't necessarily mean all your income. You calculate it by taking the value of all your assets from money in the bank to money held in investments. Then you subtract everything you owe including, particularly for non-billionaires, any outstanding credit card, student loan and mortgage debt.
But Gates' fortune is so large and tied up in investments that even small market fluctuations can cause huge changes in his daily net worth.
In fact, his net worth climbed above $100 billion in mid-April 2019, due in part to a sharp uptick in Microsoft share price and good performance among Gates' other investments.
And back at the height of the dot-com bubble in 1999, his net worth breached what would have been about $150 billion in 2019 money when adjusted for inflation.
However, most of Bill Gates' assets are no longer tied to Microsoft. His shares in the company account for just 12.5% of his net worth. Instead, the bulk of Gates' wealth is in his investment company, Cascade Investment, which, in turn, holds a big stake in Berkshire Hathaway. This conglomerate is owned by Gates' friend and fellow top billionaire Warren Buffett.
There's no doubt that Gates has a diverse investment portfolio. Within Cascade Investment, his investment earnings come from publicly traded firms like the Canadian National Railway, the Strategic Hotel Group (which owns the Ritz Carlton and the Four Seasons) and Ecolab, a water and energy tech company.
In addition, Gates frequently gives away significant chunks of his money to charity, which makes pining down his worth even more challenging.
Related Article: Top 5 Biggest Threats to Your Net Worth in Your 20s
The Bill & Melinda Gates Foundation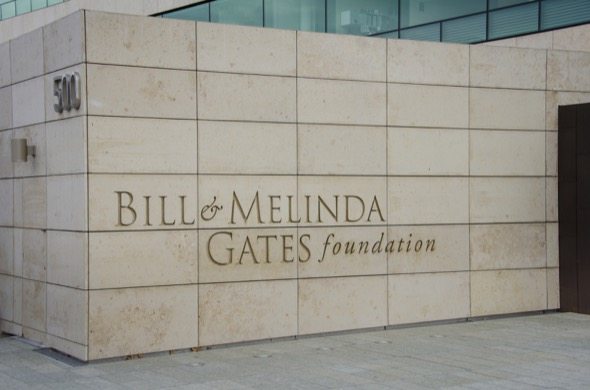 Since he's stepped down from his role as Microsoft CEO, Gates and his wife, Melinda, have focused mainly on charity work. The Bill & Melinda Gates Foundation is the largest private philanthropy in the world. Its endowment is worth more than $50 billion. Through the foundation, the Gates family addresses global issues such as hunger and poverty.
Bill Gates' efforts to help people in need go beyond his foundation. For example, he spearheaded the Giving Pledge with his fellow billionaire and long-time friend Warren Buffet. Through their initiative, almost 200 of the world's wealthiest people have pledged to donate most of their wealth to philanthropic efforts before they die or through their written wills. That group includes powerhouses like Tesla founder Elon Musk and Airbnb co-founder Brian Chesky.
Investing Tips
To be a successful investor like Gates, you need to diligently create a diversified portfolio. Our asset-allocation calculator can help you get started by giving you a glimpse of how you can build your portfolio based on your risk tolerance.
If you don't have the time or inclination to manage your portfolio, a financial advisor can do it for you. To find one, use our SmartAsset financial advisor matching tool. It connects you with up to three local advisors who can help you meet your investment goals. You can review their qualifications and interview them before deciding to work with one.
Photo credit: flickr.com/124561666@N02, ©iStock.com/Nicholas McComber, ©iStock.com/LembiBuchanan