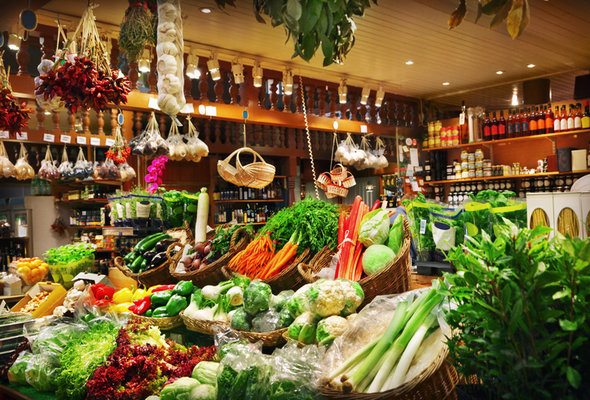 We have all been there. You read an article about arsenic levels in orange juice or meat recalls in the grocery store and you panic. Or maybe you watched a documentary like Food, Inc or Supersize Me and you were shocked by the way our food is "made". It could be enough to make you head down to the local Whole Foods and spend a week's paycheck on making over your home and refrigerator. For some people, spending a little more on their grocery bill is easy to do. For others, tacking on money to the grocery bill can be a hardship.
Find the best checking account for you.
It's no secret that organic foods are expensive. When our family had to make cut backs on our budget, I was sure eating organic was going to be the first to get cut. It wasn't. I was able to reduce our grocery spending by half and still find ways to sneak those organic foods we love into the cart. How did we do it? Here are some tips for keeping good food in the cart and eating organic on a budget.
Find The Balance
When our family decided to start eating organic, we went all out. The first month we spent more on groceries than we did on our mortgage. I realized if we kept going like that, we would be broke. Healthy – but broke.
I found balance by stocking up on organic items when they are on sale, using coupons (they do exist for organic items) and buying meats from our local farmer in bulk. It wasn't organic, but these are cows that graze happily in the field and don't spend their days in a small pen with other diseased animals. The quality of the meat was much higher. Since I bought a half of a steer and half pig, the per pound cost was about the same as the commercial alternative.
Make Your Own
If the cost of processed organic foods are getting you down ($4.99 for an organic cake mix?), try making your favorite items yourself. You can lower your cost on processed foods by taking a few minutes to make them from scratch.
Non-Organic Can Be OK Too
I use the "Dirty Dozen" list as my gold standard for buying organic. These are the fruits and vegetables that have the greatest exposure to pesticides. Fruits and Veggies that are on the "Clean 15" list are generally safe to buy non-organic.
It's impossible to cut pesticides out of your diet completely so I try to reduce our exposure as much as possible. Even if I can't splurge on an organic item, I make sure that I wash fruits and veggies thoroughly and avoid the skins, where pesticide residue likes to hang out. By supplementing my organic purchases with the safe items, I am saving money.
Think Outside the "Big Box"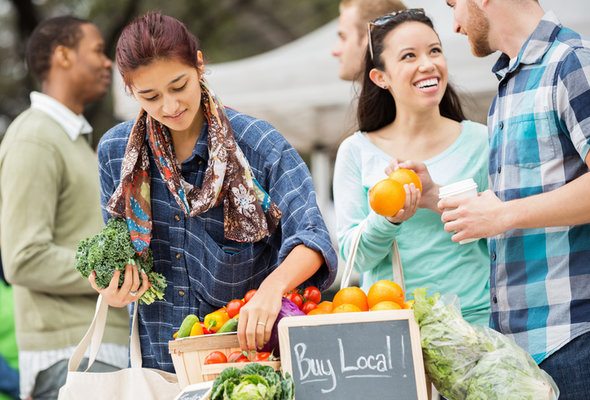 Don't go to the natural food or big box stores for your organic foods. If you can go straight to the source, farms in your area. Many farmers use alternative and organic procedures even if they aren't certified organic. The certification process is tough and expensive; many farms don't feel like it's worth it.
Talk to your local farmer and ask what his or her growing method is, the answer may surprise you. Some local farms may even have "Pick Your Own" options which costs much less than buying it at the store. Head over to PickYourOwn.org or Local Harvest to find farms in your area.
Ditch the Household Cleaners
Almost any cleaning supply that you need to clean your home can be replaced by baking soda, lemon juice and castile soap (in different recipes). Don't spend $6 on a bottle of carpet cleaner when you can make your own for pennies.
This also goes for beauty remedies, too. Avocados, olive oil, bananas and other foods you can find in your pantry can be used to make homemade beauty masks, conditioners and cleansers.
Food for Thought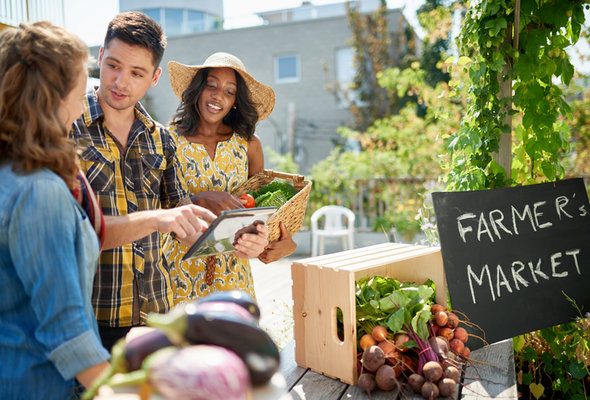 Eating organic food has its benefits. Organic foods are certified under strict standards. Commercial pesticides and food additives are strictly prohibited. There are many studies that have talked about the health effects of pesticide and food additive exposure. Some food additives are known carcinogens. Buying organic can be good for your health and can be worth re-working your budget.
How does your family deal with buying organic on a budget? We would love to hear your suggestions below.
Photo Credit: ©iStock.com/adisa, ©iStock.com/asiseeit, ©iStock.com/julief514