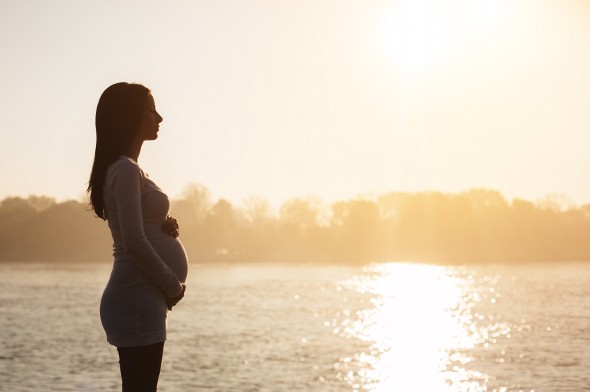 According to the CDC's 2006-2010 National Survey of Family Growth, 12% of American women of reproductive age (that's 7.3 million women), or their husbands or partners, had sought fertility treatment services in their lifetime. The fertility industry is growing and proved resilient even during the Great Recession. As the cost of fertility services rises, some are taking out loans to finance treatment. Let's take a closer look at the economics of fertility, the size of the fertility industry and the financial impact on the Americans who seek treatment.
Find out now: How much life insurance do I need?
The Fertility Industry
If you had to make a list of 20 multi-billion-dollar industries in the U.S., the fertility industry might not make your list. It's an industry that flies under the radar for most people, but it's thriving.
There are an estimated 422 fertility-related businesses in the U.S. Along with launching a career and buying a home, starting a family is generally an integral piece of the American dream. The fertility industry is there to help Americans achieve that milestone.
So what is the "business" of fertility? It consists of hundreds of fertility clinics, donors and donor banks, fertility drugs and fertility doctors (also known as reproductive endocrinologists). The U.S. market for infertility drugs alone exceeds $500 million.
An analysis of the business of fertility by Harris Williams & Co. found fertility to be a $3-4 billion industry and predicted 4% growth in the sector. Rising obesity rates; cultural and economic factors leading women to delay childbirth; foreigners coming to the U.S. for fertility treatment; and changing norms around same-sex marriage and parenting are all contributors to this growth.
On the low end of the price spectrum are initial consultations, sometimes with a GP and sometimes with a fertility specialist. At the high end is in vitro fertilization (IVF) and other complicated medical interventions.
According to research by Marketdata Enterprises, "Assisted Reproductive Technology (ART) now produces more than 50,000 babies per year in the U.S. via 152,000 IVF procedures, and demand is growing […] The recession hardly impacted this business, despite the fact that IVF is an elective and costly procedure, paid for with disposable income out-of-pocket. Moderate 3.6% annual growth in revenues is forecast through 2018."
Related Article: The Best Cities for Children
Costs of Treatment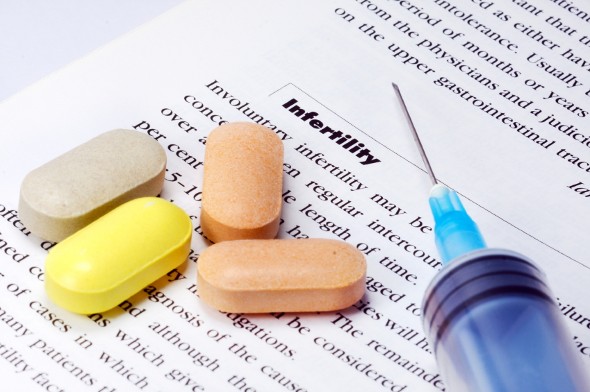 The medical interventions most commonly sought by women experiencing infertility are the less invasive, less expensive ones. According to a CDC survey, 29% of women with fertility issues sought medical advice and 27% had medical testing done. By comparison, 3% had surgery and another 3% used ART.
Part of this disparity comes down to the medical risks of more invasive courses of action, but a lot comes down to cost. While many insurance plans will cover an initial fertility consultation, coverage of further intervention is more rare. A 2013 study put the average cost of a consultation with an M.D. at $324, while prices climb steeply for more involved procedures. Surgery to correct infertility had an average cost of $10,116.
The need for out-of-pocket payments for infertility treatment helps explain why, according to research by Marketdata Enterprises, "75% of potential clients are not using infertility services." The same research found that "women who use infertility services are more likely to be Caucasian, college educated, older than 30, have higher incomes, and never have given birth or been married." Some corporations are beefing up their offerings of fertility benefits in an effort to lure and retain high-powered women employees.
According to the American Society of Reproductive Medicine (ASRM), the average cost of an IVF cycle in America is $12,400. IVF accounts for around 99% of all ART. One cycle might not be enough, however. Generally, each successive cycle is less expensive, but the cumulative cost can still run to tens of thousands of dollars. The success rate after three cycles is still not 100%.
In addition to the cost of the cycles themselves, patients must pay for the accompanying medication. The estimated cost of medications per IVF cycle is $3,000-$5,000.
According to the American Society for Reproductive Medicine (ASRM), "assisted reproductive technologies" account for 0.03% of U.S. health care costs. In other words, infertility treatment is expensive but not widely used. Surrogacy is an even more expensive option, with an average cost of between $50,000 and $100,000 according to the ASRM.
Insurance Coverage
Insurance coverage for fertility treatment varies widely. Only 15 states have passed laws requiring insurers to cover infertility treatment. However, many small companies and religious organizations are exempt from providing this coverage to their employees. There are also restrictions on who can access the coverage. For example, insurers may not be required to cover the costs of fertility treatment for unmarried women, depending on the state where the insurer operates.
Those who work for large companies that are what's called "self-insured" have their insurance regulated at the federal level, not the state level. That means state mandates for infertility treatment coverage don't apply to these large corporate health plans, which may offer them at their discretion but are not required to do so.
According to Resolve, the National Infertility Association, only 25% of health insurance plans cover fertility treatment and many of those plans don't cover IVF. A 2013 study found that, "Couples with insurance coverage for fertility care spent $2,152 less than couples without insurance." The study found that high costs "had a major role in fertility treatment decision making."
The lack of reliable coverage for fertility issues, combined with the high cost of procedures like IVF, means income inequality is manifest in fertility treatment. In other words, wealthy women are those most likely to complete fertility treatment.
Related Article: 10 Health Insurance Terms You Should Know
Financing Fertility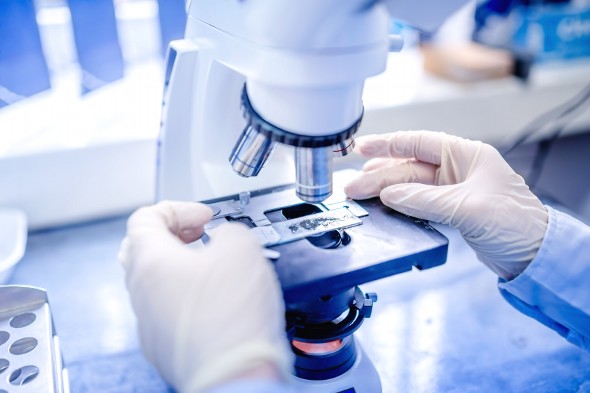 The lack of equal access to the services of the fertility industry has led some to fill the gap via charitable giving. The Tinina Q. Cade Foundation, the Pay It Forward Fertility Foundation and the Baby Quest Foundation are some of the institutions that are working to close the income gap and make fertility services available to women with fewer financial resources.
In addition to grants from charitable organizations, some Americans turn to personal loans to cover the cost of IVF and other fertility treatment. One reason for the use of loans is that, when it comes to overcoming infertility, time is of the essence. Saving up little by little over the course of 5 or 10 years may be compatible with sound budgeting but it's not compatible with medical imperatives.
Fertility financing via loans is available from a range of lenders, including Prosper Healthcare Lending, LightStream, Fertility Finance and others. You may be wondering why these lenders tend to be smaller financial institutions rather than the big banks that most people associate with borrowing money.
Before the financial crisis, some national banks offered fertility financing through credit cards. When the financial crisis made credit tighter and banks more wary, smaller lenders popped up to fill the gap. Some of these lenders work directly with fertility clinics that refer patients to them for financing help. Other clinics act as lenders themselves, providing financing and payment plans.
Fertility loans are typically unsecured loans. As with other forms of loans, the interest rate a customer gets is in part dependent on that customer's credit score. The higher the score, the lower the interest rate. The APR on fertility loans also depends on the amount of the loan and the length of the loan term. Loans don't just vary based on interest rate. Some come with finance fees, application fees and prepayment penalties and some do not. Loans generally top out at $100,000.
Not all lenders/clinics require patients to pay back the loan in full. Some offer partial refunds if the treatment is not successful after the first round. Critics worry that the practice of offering refunds may lead clinics to screen for patients who are most likely to have success on the first round, leaving other patients in the lurch.
Critics also express concerns about cases in which the doctors in a particular fertility clinic are investors in the lender offering fertility financing, concerned that they represent a conflict of interest. With a fertility loan as with any loan, it's important to do plenty of research before you sign on the dotted line.
Spending on infertility treatment is tax deductible up to 10% of a filer's income. That's up from 7.5% thanks to the Affordable Care Act. Unlike adoption, which carries a tax credit of up to $13,400, there is no tax credit for infertility-related medical expenses.
Looking Ahead
Analysts are optimistic about the cutting-edge technologies and techniques in the field of infertility treatment. It seems likely that the cost of infertility treatment will rise – at least at first – as these new methods become available to patients. But ultimately, new methods could lower the price of treatment if they have higher success rates and eliminate the need for multiple cycles of treatment.
If the past recession is anything to go by, the fertility industry has strong growth prospects. Unlike retirement, it's not something that can be saved up for in small amounts over the course of decades. That's why many people turn to their savings, their parents or a personal loan to cover the costs of fertility treatment.
Bottom Line
Anyone considering treatment should check the extent of insurance coverage for that treatment and then make a list of likely out-of-pocket costs. It's a good idea to be wary of any clinics that offer financial incentives to potential patients in an effort to beat out the competition. A good clinic should, however, be willing to discuss the details of expected costs, what's included and what is not.
Photo credit: ©iStock.com/momcilog, ©iStock.com/dhannya itty mathew, ©iStock.com/Bogdanhoda