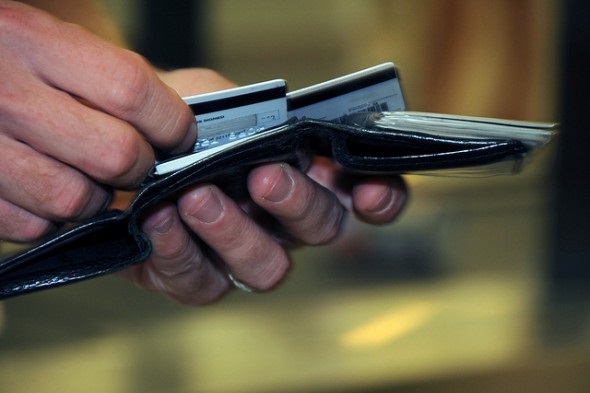 We've all done it: Charging part of, of if not all of, our vacation expenses on a credit card. You totally deserve the vacation and, if you don't have the money up front to pay for it, you use your card to make up the difference. So is that the best thing for your credit and your debt?
Don't Make These 5 Credit Card Missteps
Now there are people who charge the vacation to their credit card for cash back or other rewards. If you are then paying your credit card balance in full each month, this shouldn't be a problem. But for those who are tempted to live the high life while mired in debt, here are some reasons to step back.
You End Up Charging More Than You Mean To
When you're on vacation, all you want to do is have fun. And when you're relaxing and having a great time, you may not pay as much attention to how much money you're spending.
To avoid this, you can set a budget ahead of time for the vacation. For some people an all-inclusive vacation can reduce the number of surprise charges. Just make sure you are clear on what is included in the all-inclusive. Drinks (from soda to alcohol) are sometimes billed separately.
You'll Pay Interest
If you are financing your vacation on a credit card in part or even the full thing, without the ability to pay it back promptly, you will need to worry about interest charges.
Unless you have a 0% interest rate on your card, paying interest on your vacation charges means you are essentially paying more for them than you agreed to. The average credit card fixed interest rate these days is 13%. Since the average vacation cost for one person is about $1,000 ($1,145 in a recent American Express survey), you could end up paying a sizable chunk on interest if you don't pay if off quickly.
It's Not All Bad
There are definitely some perks to charging your vacation. You earn travel points and can get access to some really great discounts that you wouldn't have access to without using your credit card. Plus, your credit card can offer protections for some charges (such as rental car insurance).
If you can really budget or spend wisely, using your card for a vacation can be a benefit. The most important thing of all is to make sure you pay it off in a timely manner so you don't end up paying interest for your vacation for 5 years after you actually took it.
6 Ways to Make the Most of Your Credit Card Rewards
Photo Credit: flickr