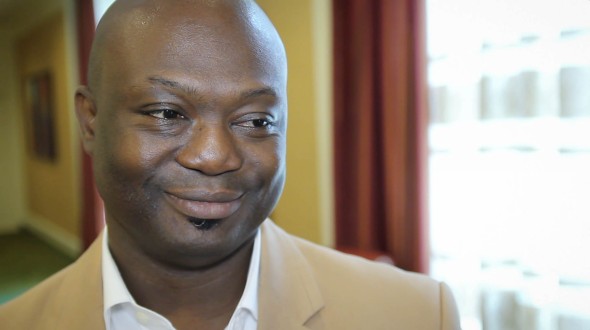 Vernon Ross wants you to crush it. No, really, he hopes you succeed at meeting your goals. Vernon wants to help you spread your message (whatever it may be) to more people. He started a blog to share ways to do just that. But when he realized he wanted to reach more people with his own message he turned to another format. Now Vernon provides advice through his podcast, The Social Strategy Podcast.
Find out now: How much do I need to save for retirement?
In this edition of SmartAsset Talks, Vernon shares with us how he got started in podcasting and his advice for you if you want to do the same. He says it all started because he wanted a platform to talk to his clients from an authority perspective. Vernon figured creating his own show would give him that authoritative presence. To gain even more authority he invited guests, big names in different spaces, to join the conversation.
Vernon explains that while he thought starting up a podcast would be easy, it actually took him about eight months. He had to research equipment, technology and logistics, as well as learn what other successful podcasters were doing. But once he pulled the trigger, Vernon says the podcast took on a life of it's own.
Related Video: SmartAsset Talks to J. Money of Budgets are Sexy
Hear more from Vernon on who he has interviewed for his podcast, more about how he got started and his advice for anyone who wants to start their own podcast in the above video.
Thank you so much to Vernon for joining us at SmartAsset Talks! This is an ongoing vlog (video blog) series with some of your favorite bloggers and personal finance experts. Keep checking back here for interviews – once a week we post them right here on the SmartAsset blog.
Related Video: SmartAsset Talks to J.D. Roth
Photo and Video Credit: Walter Tyler