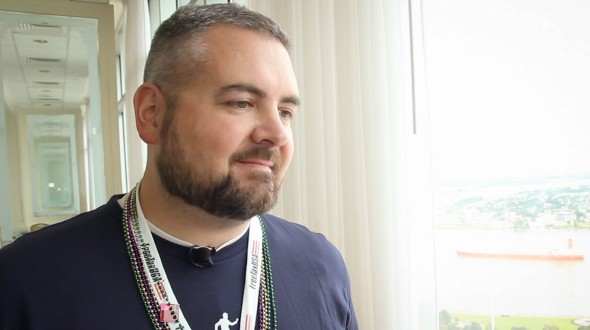 Being one man at a computer wasn't enough for Philip Taylor, known by most in the financial blogging world as PT. After starting his own website in 2007 to share his experience improving his own finances, PT soon realized there were many bloggers spread out across the country and the world talking about similar issues. To help foster a community for these like-minded, finance-focused writers, he started a conference. We caught up with PT at the fourth annual FinCon event. He's our guest for this edition of SmartAsset Talks.
Find out now: How much do I need to save for retirement?
PT is a CPA who hopes his website acts as a resource for others interested in personal finance. When he started meeting bloggers at other conferences, he decided it was time for financial bloggers to have their own place to connect. Over four years, the conference he started has tripled in size!
Originally called the Financial Blogger Conference, the annual event has been renamed FinCon. PT says the event is now more than a blogger conference, "We're a true new media conference where we really take in anyone under the personal finance and investing umbrella who is doing any type of digital content creation." This includes bloggers as well as those producing video, audio and podcasts about personal finance.
Related Video: What is a FinCon?
For more on why PT started the conference and how it has evolved, check out the above video. He shares how stepping back and letting others help out has made the event even better.
Thank you so much to PT for joining us at SmartAsset Talks! This is an ongoing vlog (video blog) series with some of your favorite bloggers and personal finance experts. Keep checking back here for interviews – once a week we post them right here on the SmartAsset blog.
Related Video: SmartAsset Talks to J.D. Roth
Photo and Video Credit: Walter Tyler