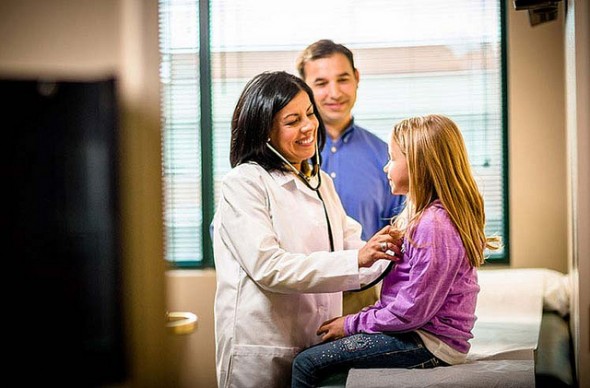 The new year saw key provisions of the Affordable Care Act take effect, including the mandate requiring most Americans to have health insurance or pay a tax penalty. In late 2013, state and federal health insurance exchanges were established to help the uninsured find affordable coverage.
Find out now: How much do I need to save for retirement?
A new premium tax credit was also created in an effort to minimize out-of-pocket expenses for low-income individuals and families. The premium tax credit is designed to significantly reduce the amount you pay towards your monthly premiums. Not everyone is able to claim the premium tax credit but if you think you may qualify, here are a few key points to be aware of.
Who's Eligible
The premium tax credit is only available to low and middle income taxpayers who purchase their health insurance coverage through the federal Health Insurance Marketplace. If you're already covered by an employer's plan or you purchased insurance directly from an insurer outside the Marketplace, you won't qualify. You're also ineligible if you're able to get coverage through a government program, like Medicaid or Medicare. Married couples who claim the credit must file a joint return and you can't be claimed as a dependent by someone else.
Related Article: Where to Find Health Insurance When You're Self Employed
Your income and family size are also used to determine whether you're eligible for the credit. Generally, you qualify if your income is less than 400% of the Federal Poverty Level (FPL). The Federal Poverty Level thresholds are adjusted for inflation annually and are based on the number of people in your household. For 2013, single filers with a modified adjusted gross income of $45,960 or less would qualify for the credit. The income threshold goes up to $94,200 for a family of four.
Credit Amounts
The amount of the premium tax credit varies based on your income. As a general rule, the higher your income, the lower the amount the premium tax credit will be. Based on the 2013 figures, an individual earning an income ranging from 100 to 133% of the Federal Poverty Level would be responsible for paying premiums equal to 2% of their income. If you're in the 300 to 400% range, your responsibility is bumped up to 9.5% of your income.
For example, a 30-year-old single filer in good health earning $22,980 would fall at the 200% FPL threshold. This means they would be responsible for paying 6.3% of their premiums. According to the Kaiser Family Foundation subsidy calculator, their annual premiums would be $2877. Based on their income, they would be eligible for a premium tax credit of $1430 which would lower their out-of-pocket costs to $1448.
Claiming the Credit
When you sign up for coverage through the Marketplace, you're required to provide information about your family size and projected annual income. Based on your information, you'll be given an estimate of the amount of the premium tax credit you qualify for if you're eligible. You then have to decide how you want to the credit to be applied.
Related Article: 4 Health Habits That Can Save You Money
If you're worried about having enough cash in your budget to cover your monthly premiums, you can have the amount of the credit paid directly to your insurance company. The insurer will bill you for any remaining amount due. At the end of the year, you'll have to reconcile the amount of the credit against your actual income when you file your taxes. If your income was less than what you projected, you'll have to repay the amount of the credit that was overpaid.
The other option is to claim the credit when you file your tax returns next year. Depending on the amount you originally qualified for and what your income is, waiting to claim the credit may reduce your tax liability or boost your refund if you don't owe any taxes. Keep in mind that if you qualify for the credit and your situation changes over the year because you got married, had a baby or changed jobs it could have a significant impact on your tax filing.
If You Don't Have Coverage
If you decide to go without health insurance you may have to pay a penalty when you file your taxes. For 2014, the penalty is $95 or 1% of your income, whichever is higher. Next year, it goes up to 2% of income or $325 per person. In 2016, the penalty increases to 2.5% of income or $695 per person and it's adjusted for inflation in subsequent years. You'll also be on the hook for all your health care costs.
Related Article: What to Do When You Can't Pay Your Medical Bills
If you're on the fence about whether to buy coverage or pay the penalty, running the numbers can give you a better idea of what the actual cost will be. Buying insurance through the Marketplace and claiming the premium tax credit may seem like the more expensive option but it could actually save you thousands in the long run if you end up having an unexpected health crisis.
Photo Credit: archeshealth