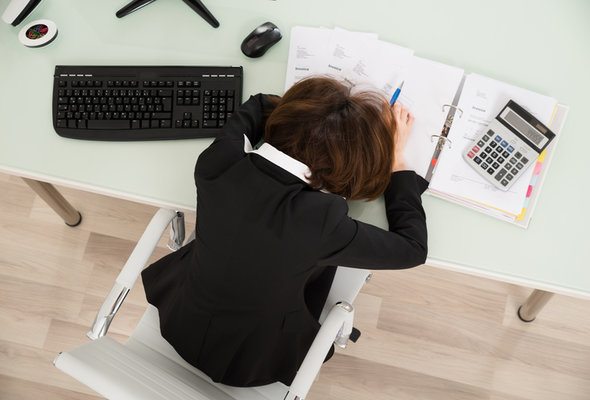 You know you need to sit down and go over your monthly bills but you can't ever seem to get around to it. Meanwhile, you're not sure exactly where your money's going each month and your credit card balances are slowly creeping up. If you take a hands-off approach when it comes to budgeting, your finances could be paying the price.
Find out now: How much do I need to save for retirement?
Late fees, hidden charges and high interest rates are just a few of the things that can drain your wallet if you're not paying attention. Creating a budget is an easy fix for eliminating these annoying money leaks. If you're a procrastinator or just plain lazy, here are a few easy tips for taking charge of your cash.
1. Track Your Spending
If you're not living on a budget then you probably don't have a clear idea of what you're actually spending each month. Figuring out where your hard-earned dollars are going is the first thing you need to tackle before you attempt a budget. Writing down everything you spend for at least a month should give you an idea of what's costing you the most.
If you don't want the hassle of keeping up with receipts and tracking your spending, there are plenty of apps that can do it for you. Mint, for example, offers a mobile app that automatically organizes and categorizes your spending for you. The app offers you a snapshot of your spending so you can see what your biggest expenses are and you can even set up automatic bill reminders so you never miss a due date.
2. Keep It Simple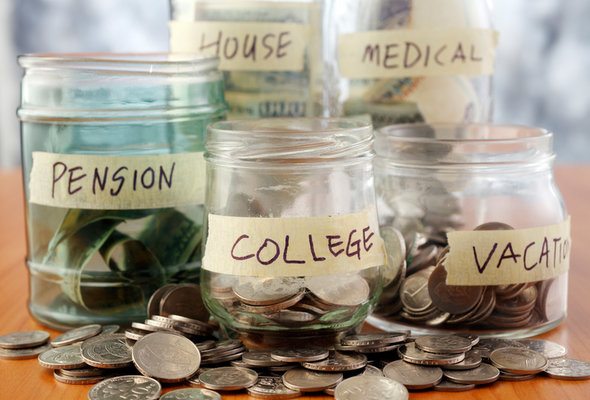 Making a budget isn't rocket science. You could go out and buy fancy budgeting software but all you really need is a pen and a piece of paper. To get your basic budget started, all you have to do is write down all of your monthly expenses and compare it to how much you expect to have coming in. If you've got money left over at the end of the month then you're already off to a good start. If not, then you'll need to do some additional fine tuning to look for things you can cut back on.
Once you've got a sense of what your budget should look like you'll need to set up a system for allocating your money. If you plan to go cash-only, you could try using a jar or envelope system. Each jar or envelope is allocated a set amount of money for a specific expense. For example, you might put $100 a week in a jar for groceries. Once the money's gone, you can't spend anymore in that category until you put in the cash you've budgeted for the next week.
Related Article: 4 Money Moves That Are Keeping You in Debt
Working with a jar or envelope system is pretty straightforward since you can see exactly what you have to spend and what you have left. If you're going to a cash-only budget, just remember to leave your debit or credit card at home so you're not tempted to overspend.
3. Put Your Budget on Auto-Pilot
If you don't like the hassle of writing checks or transferring money between accounts, automating your bill payments and savings deposits is a no-brainer. Most banks offer automated bill payment services free of charge so you can set it and forget. Your service providers may also offer some kind of electronic bill payment system so there's really no reason not to take advantage of these services.
Automating is also an easy and relatively painless way to meet your savings goals. Setting up an recurring transfer between your checking and savings account each payday takes about five minutes and it'll really pay off when you see your balance start to grow.
4. Start Small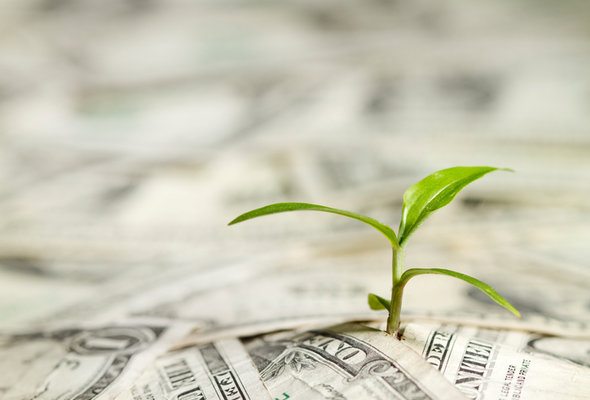 Learning to stick to a budget isn't something that happens overnight. It takes time and effort to build the budgeting habit but you don't have to spend hours every week going over your finances. Taking just five to ten minutes a day to check on your bank accounts, look over your credit card statements or review your spending can go a long way towards improving your financial health.
Related Article: 5 Ways to Cut Costs for Fast Cash
Sitting down to write a budget may seem like a chore but it's a smart investment of your time. Taking the first step is usually the hardest part but the sooner you stop dragging your feet, the bigger the payoff will be.
Photo Credit: ©iStock.com/AndreyPopov, ©iStock.com/eskaylim, ©iStock.com/Newbird